Survive and grow – changing applications that keep business safe
19/02/2021
The global pandemic has thrown thousands of businesses' software and IT operating services into the limelight. With companies scrambling to implement safe working from home policies as well as continue to ensure the high security of their data.

2020 has been a time to explore much more creative ways to adapt as well as to grow. Implementing agile mindsets into every aspect of business and expanding services away from tradition and the "what we've always done" attitude.
However, enforcing consistent and rigorous security policies within a work from home policy, a policy and set of guidelines that everyone understands and follows to the letter…well, that can be a whole other blog post entirely!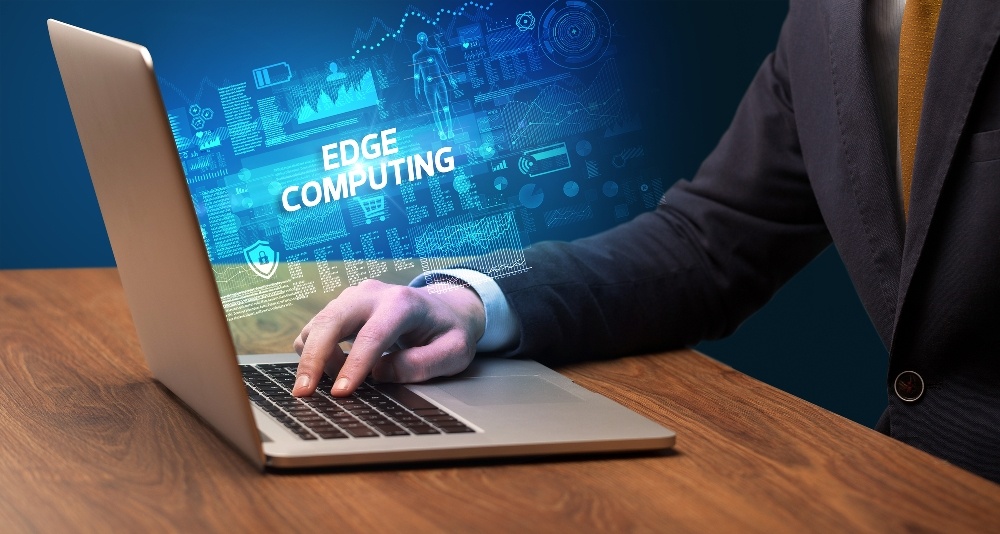 The good news is since 2019, SonicWall has been working on the development of new product portfolios to support IT departments further in this challenge, as working from home was increasing in 2019, it certainly increased in 2020.
To help manage cyber threats and breaches in security while employees work remotely, it has never been so important to introduce what is known as a boundless cybersecurity model – a security model that goes wherever you and your computer are, whether this is at home, in the office, or your local coffee shop (maybe in 2021!), ultimately you are protected online at all times.
A partnership like no other
Building a strong presence in SASE, SonicWall has partnered with Perimeter 81, the leading Zero-Trust Secure Network-as-a-Service provider, to deliver the all-new, all advanced, Cloud Edge Secure Access service.
This technology focuses on providing businesses with robust cybersecurity solutions anywhere.
Removing the barrier of fixed locations, Cloud Edge connects with a hybrid cloud, integrating itself within Privilege security and Zero Trust.
What does this mean to you?
Businesses can now protect their networks and their employees from online security threats when workforces are working remotely.
Think of Cloud Edge Secure Access providing an invisible shield around every employee and their device, securing access to data and apps anywhere in the cloud.
Using the Least privilege Access allows you to control who has access to what, and nothing more.
By protecting specific areas of your network in such a way, you can prevent threats from moving deeper into your systems while still maintaining flexibility in operations.
Renowned worldwide
There is a strong design infrastructure to SonicWall's Cloud Edge with its 30 global points of presence (PoPs), making the software-defined perimeter architecture that it is built on unable to be touched by those most common cyber-attacks we see today.
IT managers and teams will find this software easy to install and run through the SaaS interface, with configuration complete in as little as 15 minutes and taking just 5 minutes to install by the end-user. SonicWall Cloud Edge supports agile working and increasing productivity levels – as well as security, of course!
Who is Cloud Edge suitable for?
Connecting geographically-distributed businesses through a single, multi-regional, virtual private network, you can now secure with ease remote offices/branches, temporary retail stores, mobile point of sales, and more.
This is also the ideal solution if you're working in areas with limited internet connectivity (where Telcos' MPLS may currently underserved you).
To make life simpler, Cloud Edge Secure Access can integrate seamlessly into existing firewalls and routers, bridging them to the nearest PoP gateways. WireGuard Tunnels are recommended to increase performance speed by up to 4 times.
Currently, SonicWall is the only security supplier that offers WireGuard support.
Enabling Cloud Edge Security Access service and enforcing Zero-Trust security.
Working from home, turn your employee's machines into managed devices all through the app client.
This wi-fi client security support enables the VPN connection automatically in unsecured hotspots, so if a hijacking is attempted, the client can instantly disable the outbound internet connection.
SonicWall Cloud Edge also comes as an app that can be downloaded to Android and iOS mobile devices, providing them with the same security protection as desktop systems.
This software is also available for use on shared devices, where there is a requirement to securely connect to the network from public locations, i.e., libraries, hotels, etc.
Zero-Trust access is initiated when the user logs in. A centralised controller will direct the internal and external logins and manage the endpoint and identity management interactions for correct authentication.
The perfect all-round solution
Cloud services offer convenience, increased security, and a reduction in hardware and software costs.
SonicWall Cloud Edge Secure Access offers lean, agile, and an all-inclusive package that integrates state of the art WireGuard cryptography—offering advanced protection against wi-fi hijacking DDoS attacks, SYN flood, and Slowloris.
Working seamlessly with modern identity management providers, IT teams also have the option to scale up or scale down their subscription model instantly, rather than waiting weeks or longer for new or additional applications to arrive and be installed.
As a single, unified service appliance linked to SASE solutions, SonicWall cybersecurity solutions can offer it all.
To find out more call 0330 1340 230 or visit our page.