Latest News
20/10/2021
Check the latest blogs and updates from SonicWall-Sales.com
Why Do You Need To Install Both Software And Hardware Firewalls?
23/12/2022
The firewall market has only continued to expand over the past decade or so, with hardware and software firewall options now readily available for businesses of all sizes. A common question we receive is whether you need both types of firewall and what the benefits of either of them are. Check our firewall products here to learn more about some of the best firewalls on the market today and keep reading to discover whether you need a software and hardware firewall or both options for optimum protection.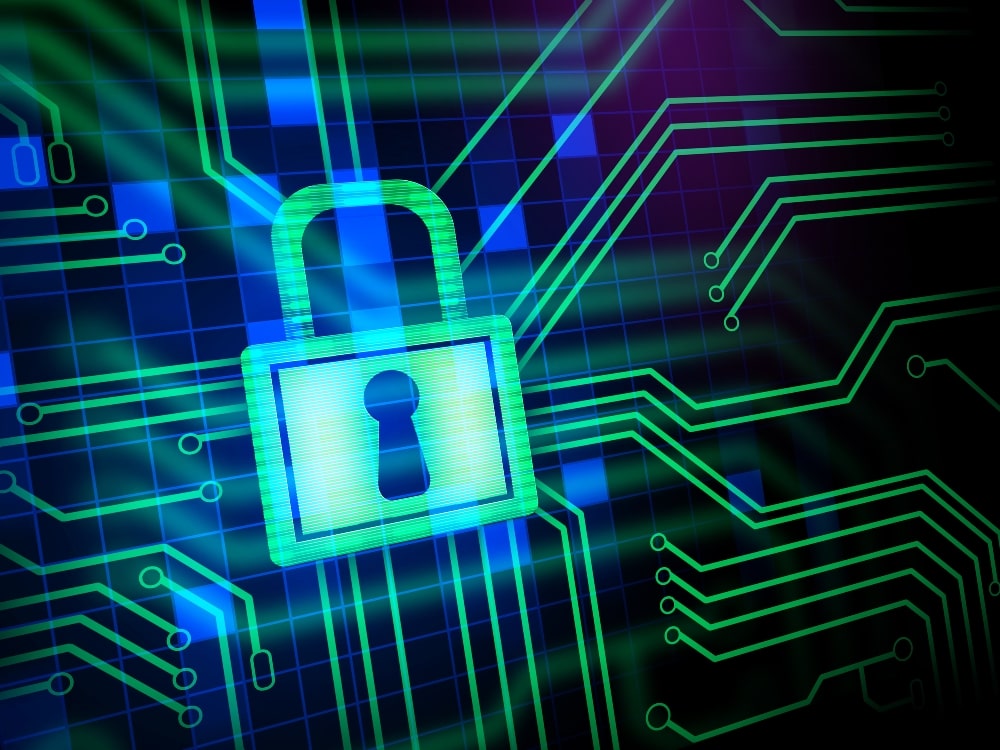 Do You Need Firewall Hardware or Software?
Security is one of the top considerations for any business operating online today. While you may think your business isn't big enough to warrant both a hardware and software firewall, this couldn't be further from the truth. Due to the recent pandemic, we've seen a huge increase in the number of incidents such as cyberattacks. For that reason, we encourage businesses of all shapes and sizes to invest in as much protection as possible to avoid the fallout that comes from being the victim of a cyberattack.
While you likely know what a hardware firewall is, there is often a little more confusion surrounding firewall software. It's often sold alongside antivirus software, so you may think that's all it offers. However, it provides many benefits over the other products you may already be using, including regulating data that comes through port numbers and your applications. You'll be able to block any incoming traffic from different locations and your firewall will stop computer programs from allowing data to travel to another one when needed. Finally, it will protect devices on your network and ensure that malicious traffic is blocked.
Software firewalls will only work on the computer that it's installed on, which is why we recommend using them alongside a hardware firewall. If you are running a larger business, you will need to buy multiple licences, which can certainly add up in cost. Therefore, you may want to invest in a hardware firewall first before adding software firewalls to the computers and devices that need the most protection. You can then continue to upgrade your security setup year after year when your budget allows.
When you install any type of firewall, you need to make sure you know how to operate it and change the settings when needed. There's absolutely no point in spending your time and money looking up the best firewall products if you don't know how to effectively use them. The good news is that a Sonic firewall is easy to use and install and our team of SonicWall firewall experts will be here to guide you through this process.
Add Security for Your Business with a Hardware Firewall
A lot of businesses focus on adding a hardware firewall to their setup to improve security. It can work on your office network in the form of a perimeter boundary and keep out any dangerous traffic from your network. It will inspect all the traffic that's coming into your site and stop you from falling victim to malware or cyberattacks. Hardware firewalls are just as necessary for small and medium-sized businesses' today, who are often the ones that attackers are more likely to target. They can work alongside software firewalls to offer you optimum protection during these challenging times.
Combining these two types of firewalls is the way forward for any business. You'll have the hardware firewall to check the traffic that's coming in from the internet and the software firewall to protect the computer. We know that cybercriminals are only becoming more advanced each year, so the more layers of protection you put in place, the more you'll be able to look out for your business and systems for years to come. You will enjoy more control over the internet and information that's retrieved from it, which we should all be looking to have in this day and age when cybercriminals are attacking businesses of all shapes and sizes.
Are you looking to upgrade your security setup in your business this year? If so, our team is here to support you with adding a software or hardware firewall to your network. We'll be happy to share with you our full range of products, including the SonicWall firewalls which are so effective for small and medium-sized businesses. It's never too late to improve your security protection, but you don't want to put this upgrade off any longer. Cybercriminals are becoming incredibly advanced, and you never know when you might fall victim to an attack. Contact our team today to learn more about the products we have on offer and to discuss any questions you have about the full range of SonicWall firewalls we stock.
Types of Firewalls
20/12/2022
We hear this term a lot. First, make sure the firewall is on the computer at all times. Then, ensure to update the firewall and ensure that it's safely protecting your internet browsing history.
That's a software-related firewall specific to your computer, but different types of firewall options handle other functions. How many types of firewalls are out there? Well, there are four core types of firewalls out there, and they come in variations of each other, but it's essential to know exactly what a firewall does.
A lot of the functionality of firewalls comes from a hardware perspective that we don't even always pay attention to. It comes built through the router or comes as a separate piece of equipment such as the Sonicwall-Sales firewalls, which are packed full of necessary features to protect you and your company from outside threats.
What is a firewall?
Think of a firewall as an inspection point at a border. It monitors all the web and data traffic that comes into your system and monitors what goes out of your system. It helps protect traffic, even when the source is not coming directly through the internet, but is still networked into the existing computer infrastructure.
The types of firewalls each do something different, but they're still all looking for the same thing, something that looks suspicious and doesn't look like regular traffic coming into the network. They can also act as a go-between a system trying to connect while another one tries to receive, thus building a secure bridge between the two systems.
What are the different types of firewalls?
Packet Filtering firewalls
This firewall is the most common and also the oldest type of firewall out there. The name represents what we all think firewalls are doing, inspecting every piece of data or packet that comes into the system. Each packet needs to have the correct security levels and possible codeword to be allowed to enter into the network.
What makes this so secure is that if it deems something threatening, the only action it takes is to remove it and drop it from the data stream automatically. It doesn't go into a virtual quarantine where it gets opened up and inspected to see if there's a false flag; it simply shuts it down.
Packet filters come in two types of firewalls. A stateless This is where each individual packet is inspected without any regard to previous similar packets. A stateful packet is a much more secure option that examines a group of packets together and each individual piece, providing a dual review process.
Next-Generation Firewalls
These are the latest in Firewall technology. They go beyond simply monitoring the traffic coming in and out or preventing unauthorised access to your system. Instead, they look inside every digital nook and cranny for malicious software that you might have accidentally installed on your network.
They will stop your system (depending on configuration) if they deem some types of software as safe or not. Next-Generation firewalls will also handle multiple functionalities like a SonicWall VPN firewall that will redirect your location through a virtual private network.
Other SonicWall firewall models will provide deep layer technology that will not only inspect if packets are dangerous but look inside to see why they're dangerous and make a rule to block similar packets instantly, improving cybersecurity.
Proxy Firewalls
A Proxy Firewall is on the application level and will create a space for the packets to be inspected outside the regular operating domain. In this secure state, a similar inspection to a packet filtering stateless inspection is done with an in-depth review of each packet as well as the whole piece of information.
A proxy firewall protects the application that someone is attempting to access until it deems the data trying to get through safe. A more modern version known as a web application firewall works just like a proxy firewall, but especially for cloud-based applications and monitoring website traffic, such as someone visiting your eCommerce business, versus trying to access your internal network.
NAT Firewalls
These types of firewalls act as a masking agent for those trying to access a network. NAT stands for Network Application Translation, and what it does is give external users trying to access or find the system a public unified IP address.
They also protect the privacy of individual IP addresses that someone could use to access the entire network. Keep in mind these types of firewalls and Proxy firewalls could potentially slow down the system with regular traffic as well because it's essentially building a secure way station to inspect incoming and outgoing information.
What type of firewall is right for me?
It really comes down to what is vital in your business. Again, simple antivirus software will not stop network intrusion and won't block out incoming traffic to the office network you're using every day.
You're better off, especially with minimal IT support, to go with cloud-based and easy-to-set up next-generation firewalls such as what SonicWall firewalls provide. This way, you can have enterprise-level security without being concerned if you did all the configurations correctly.
It isn't as simple as plug-and-play, and your business is safe. There is still the human factor to consider. You will need to get a good understanding of access controls to maximise your cybersecurity efforts.
Read next article: Benefits of a Cloud Computing Security Solution
The Best Year Yet for SonicWall
20/12/2022
If you've been thinking about investing in a firewall for your business, you aren't alone with this thought. The pandemic has brought with it many challenges for business owners, with one of those being protecting companies from cybersecurity attacks. You'll find a full range of products from SonicWall at www.sonicwall-sales.com/firewalls, all of which will protect your business for many years to come. Keep reading to learn more about how SonicWall has been growing recently and what we can expect from the future of the company.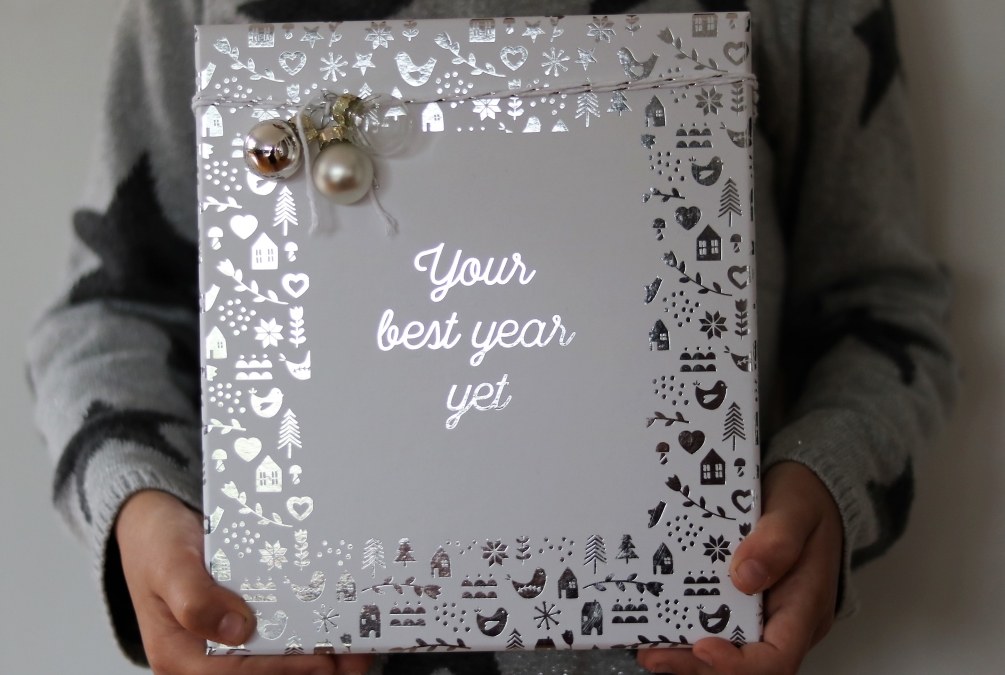 A Great Year of Growth for SonicWall
Even during a time of crisis within the cybersecurity field, SonicWall managed to have their best year yet. At this time, the company was able to react in a timely manner to support small and medium-sized businesses. There have been more network breaches than ever around the world in the past year, however, the company has taken on the challenge of supporting businesses in need. This has resulted in media recognition and earning awards for the hard work they've done to protect other companies.
30 Years in Business for SonicWall
2021 was a milestone year for SonicWall, which celebrated its 30th anniversary in the industry. The company originally started off as Sonic Systems three decades ago and only had 40 employees at the time. It's now expanded to offer its products to businesses in over 215 countries, with more than 500,000 customers trusting SonicWall firewalls. You'll find companies in every industry that use its products, including enterprises and government agencies. The celebrations continued throughout the year, with new solutions and products on offer. We are excited to see what the future holds for SonicWall, who no doubt have further ideas up their sleeve to help with your disaster continuity plan.
By the middle of 2021, SonicWall was also making a huge impact on the media, thanks to their cyber threat report. This story shared the number of ransomware attacks we've seen throughout the year, which has been a shocking amount compared to previous years. Even US senators used these facts to help propose new legislation, which just goes to show how trusted the company is and why so many people buy a SonicWall firewall. During this year, the company has received more press than ever before, all showcasing the many benefits of using a firewall. It's so important for companies to make this investment if they haven't already. You never know what is around the corner, and SonicWall could be the thing that helps your business to avoid shutting down.
When SonicWall's products are put head to head with other options on the market, they nearly always come out on top. They offer excellent anti-malware protection and have been given a near-perfect score in many tests. In 2021, the business was recognised with a range of awards. They ranked in the top 10 for various categories at the Globee 17th Annual 2021 Cybersecurity Global Excellence Awards, which just goes to show how well respected they are in the industry. Executives and managers from the company were also recognised last year, showing just what a great place SonicWall is to work.
The business is known for constantly being at the forefront of change when it comes to technology and cybersecurity. By increasing the options offered and providing next-generation solutions, companies can avoid further issues on top of the ones they've experienced during the pandemic. No other company offers quite the same service and products as SonicWall, which is why it comes out on top year after year.
Heading Into the Future With SonicWall
While there have been quite a few challenges for companies in the past years, SonicWall is here to support you as we head into the future. By learning from issues in the past, the company can now offer customers the best solution possible to their issues. The workforce is continuing to grow and expand, and we find that hybrid cloud environments are more commonly used within many industries. SonicWall is always pushing itself further to see how it can help small and medium-sized businesses so that you don't have to worry about the threats of cybersecurity again in the future.
2021 was an incredible year for the team at SonicWall, and we are proud to support them on this journey as we head through 2022. If you are looking for a new solution to protect your business this year, contact our team today. We'll be happy to discuss the full range of SonicWall firewall options with you and find the right one for your business. No business should be operating without a firewall, which can help to support you through the many challenges you face in the future. Contact us today to discuss any questions you have and to learn more about SonicWall products.
Why Organizations Should Adopt Wi-Fi 6 Now
16/12/2022
With its new SonicWave 641 and SonicWave 681 access points, SonicWall has combined the security and performance benefits of Wi-Fi 6 with our simplified management and industry-leading TCO.
Organizations are evolving — some more quickly, others more reluctantly. But over the past three years, the pace of change for everyone has accelerated to hyperspeed.
In early 2020, very few people could have foreseen the changes that were about to be unleashed on the world. And even fewer could have successfully predicted the long-term impact that COVID-19 would have on the way the world's eight billion people live and work.
Prior to the pandemic, only about 2% of employees worked remotely. By May 2020, that number had risen to 70%, according to the Society for Human Resource Management. This pivot was possible because organizations were able to adjust their infrastructure to meet new working demands — and wireless technology played an important part in this solution.
The importance of wireless technology goes far beyond simply enabling employees to work remotely. According to a study, 87% of organizations believe that adopting advanced wireless capabilities can be a competitive advantage, because it allows them to innovate and increase agility. And 86% of networking executives believe advanced wireless will soon transform their organization.
But wireless technology impacts more than just how we work: It has changed the way we shop, watch movies, listen to music, navigate in our cars, or spend time with family and friends (some of whom may be a half a world away). And every one of us expects a good experience every single time we use wireless. That's a tall order, especially given the sheer number of existing devices and the ever-growing amount of bandwidth being consumed.
The need for high-performing, secure wireless technology has never been greater — and Wi-Fi 6 is a massive next step toward this reality. SonicWall's SonicWave 641 and SonicWave 681 access points provide the combination of performance and security that we all demand.
What is Wi-Fi 6?
Wi-Fi 6, also known as 802.11ax, is the successor to 802.11ac Wave 2, or Wi-Fi 5. While the primary goal of Wi-Fi 6 is to enhance throughput in complex environments, there are additional benefits:
OFDMA's multi-user support can make Wi-Fi 6 access points more efficient than Wi-Fi 5's single-user OFDM. This results in lower latency.
Wi-Fi 6 utilizes WPA3, which provides advanced security features to enable more robust authentication.
BSS coloring marks traffic on a shared frequency to determine if it can be used. The result is less interference and more consistent service in complex environments.
Target Wake Time (TWT) allows devices to determine how often to wake to send or receive data, improving battery life.
Wi-Fi 6's multi-user, multiple input, multiple output (or MU-MIMO) supports multiple users within a single network environment. This allows multiple users to upload and download data at the same time, resulting in less wait time and faster network speed.
Some of these features are designed to improve performance, while some are designed to improve security. Any one of them can make a positive difference in an organization's wireless network. Combined, however, the feature improvements provided by Wi-Fi 6 can create a significant wireless network advancement for any organization.
SonicWave 641 and SonicWave 681
SonicWall's SonicWave 641 and SonicWave 681 are Wi-Fi 6 access points that deliver wireless performance and security that are superior to the 802.11ac standard.
But there are additional benefits available with the SonicWave 641 and SonicWave 681, such as SonicWall Capture Security Center, a scalable cloud security management system that helps you control assets and defend your entire network against cyberattacks.
SonicWave 600 series APs also integrate with Wireless Network Manager, an intuitive centralized network management system that leverages the cloud to make it easy to manage complex wireless and security environments with a single-pane-of-glass management portal.
WiFi Planner is a site-survey tool that allows you to optimally design and deploy a wireless network to get maximum coverage with the fewest number of APs, resulting in a lower TCO.
And the SonicExpress mobile app allows you to easily register and use the Wireless Network Manager to set up, manage and monitor SonicWall wireless appliances.
A strong wireless network is not a "nice to have" — it's a necessity. What today's organizations require is the high performance and security of the SonicWave 641 and SonicWave 681 access points.
To learn more about the SonicWave 641 and SonicWave 681 access points, as well as SonicWall's entire wireless portfolio, visit www.sonicwall.com/wireless.
NSv Firewall
05/12/2022
SonicWall is constantly offering new solutions to business owners to improve their cybersecurity and protect their company from potential threats. A SonicWall NSv firewall is one of the most sophisticated solutions on the market today, offering many benefits to business owners. Check our page here for more information about the SonicWall firewall support we offer and to find the right option for your company.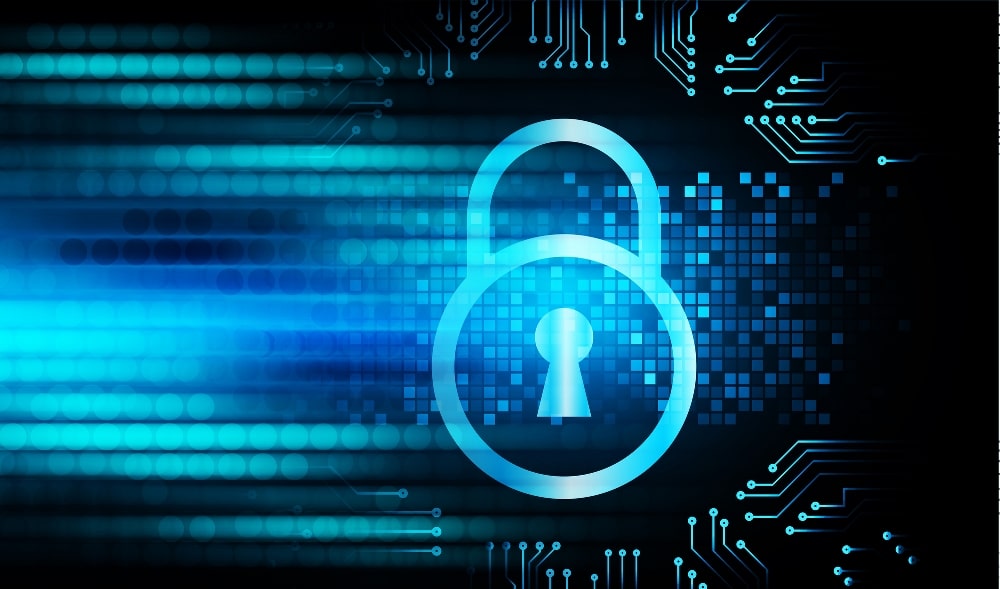 Investing in a Next-Generation Firewall
Over the past few years, we've seen security solutions become more advanced to combat the ever-growing number of threats from cyberattacks. A next-generation virtual firewall is something we recommend anyone invests in if they want to ensure that their business will be able to continue to operate for years to come. While you'll still enjoy the benefits of a traditional firewall, you'll find virtual firewalls such as the SonicWall NSv offer a more agile solution and additional operational benefits for modern businesses.
The new SonicWall NSv series offers business owners a virtual firewall solution with security tools to help them combat all the issues we are facing today. You'll find that it offers Reassembly-Free Deep Packet Inspection (RFDPI) and advanced security controls, which help you to work in any virtual environment safely. It will help to capture communications between any virtual machines while ensuring your data remains safe at all times.
NSv virtual firewalls will help to increase your operational uptime and provide better service availability. They are very resilient when used full-time and will help your business to stay ahead of the competition while also remaining in compliance with regulations at all times for your industry. There are a few options within the NSv Series to help cater to everyone's needs. Our team will be able to support you in finding the right option for your business, as well as ensuring that you remain secure at all times by installing it correctly.
The Benefits of the NSv Firewall Series
There are many reasons that companies are opting to choose this type of firewall over other options, including physical firewalls. You'll enjoy flexible deployment when you opt for the NSv firewall, allowing you to enjoy improved security when using the public cloud or private cloud. Thanks to the Real-Time Deep Memory Inspection technology that's used, you'll find more attacks than ever before are blocked with this type of SonicWall firewall support. It will actively detect and block threats and malware when it's inspected in the memory.
The new SonicWall NSv Series offers consistent policy and end-to-end visibility. They also have unified management solutions, which are fully integrated into your new virtual firewalls. This type of virtual network firewall is ideal for businesses of all shapes and sizes, and it's a good solution for anyone working online today or operating with multiple systems. It's never too late to start protecting your company, so don't neglect your cybersecurity by putting off investing in this solution.
Who Could Benefit from the NSv Firewall Series?
We highly recommend that anyone who works with computer systems has a firewall in place in this day and age. Sadly, the pandemic has only worked to increase the number of cybersecurity threats for companies, which is why a Sonic firewall is so important for your business. The NSv firewall helps to protect you no matter where you are working and stops you from having to worry about installing and looking after a physical firewall in your workplace.
There are so many new SonicWall firewalls to choose from, so we know that the decision of which one to go for can be a challenge to make. We recommend working with a team of professionals such as ours to compare the options for your business. We know that every business has different needs and requirements, and we'll be happy to discover if the NSv Series is right for your needs. No matter what industry you are working in, we believe it's more important than ever before to get protection for your company in this day and age. We only predict that the number of cyberattacks will continue to increase, so don't delay making this investment for your business.
Are you looking for a new firewall for your business? If so, our team is here to support you by offering you a full range of SonicWall firewall options. We are extremely passionate about the benefits of the NSv Series, and we'll be excited to work with you to ensure that you find the right solution for your needs. Contact our team today for more information about the NSv Series or to discover the other options we have available to you. No business is too small to benefit from this type of protection, and the sooner you invest in a firewall, the more likely you'll be to operate without disruptions this year.
WireGuard – A Modern-Day VPN Protocol
29/11/2022
Exploring the pros and cons of the latest VPN protocol.
VPN protocols have been around for decades now; over 20 years when you consider IPsec and OpenVPN. But now there's a new VPN protocol that's lightweight, super fast and highly secure. It's called WireGuard, and there are several reasons you'll want to consider this modern VPN protocol.
WireGuard: The Newest VPN Protocol
WireGuard is still very nascent and hasn't yet endured the stress testing that time provides. Nonetheless, WireGuard has already proved itself worthy. It was integrated into the Linux kernel in 2020 and the Windows kernel in 2021, and since that time, WireGuard has performed impressively and shown no signs of any security weaknesses.
This modern VPN protocol uses the latest in cryptography, including Noise Protocol key exchange, Poly1305 authentication and the latest encryption ciphers like ChaCha20. Moreover, WireGuard abandons TCP tunneling in favor of the UDP protocol for fast, stateless connections (more on this later) and also makes no bones about the fact that UDP is easily intercepted.
On their site, WireGuard indicates the protocol is designed for "solid crypto" and is not geared for obfuscation. This is an important distinction: WireGuard contends that their VPN protocol is focused on encryption, and that it's up to you to add additional controls for privacy — something they contend should happen a layer above WireGuard.
WireGuard Works Great with Mobile
WireGuard has several features that make it unique. As mentioned previously, WireGuard makes a radical departure from TCP tunneling in favor of UDP for better performance. The gains are seen not only with lightning-fast network speeds, but with better performance when it comes to mobile connectivity. TCP-based tunnels struggle and sometimes even disconnect when users regularly move between networks; this is due to the stateful nature of these protocols as they maintain active connections. WireGuard is superior because its stateless nature (UDP) makes it capable of dealing with regular network changes, and thus more reliable.
Mobile connectivity is a major consideration due to the growing number of remote, hybrid and flexible work environments. There's a large percentage of employees who are using mobile devices — whether BYOD or managed — and that number will continue to grow. As a result, it's prudent for any organization to support the most widely used platforms and devices, including Windows, macOS, Android and iOS.
WireGuard is cross-platform and supports iOS — which, in my opinion, is a critical device platform to support. A VPN infrastructure that does not support iOS is probably not a modern-day remote networking solution.
Wait, there's more…
The WireGuard protocol has several advantages that make it worthy of consideration:
The codebase is small compared to legacy VPN protocols, which can exceed hundreds of thousands of lines of code (LOC). WireGuard sports around six thousand LOC, which makes auditing and maintenance a breeze. Additionally, the smaller footprint reduces the opportunities for hackers to exploit.
The protocol is open source, making it less susceptible to vulnerabilities going unchecked. Reviews for readiness, benchmarking and assurance have been and continue to be carried out by professional researchers as well as the private sector.
The lightweight design and reliance on UDP deliver faster throughput speeds and reduced latency when compared to any other VPN protocols.
As WireGuard is stateless, active connections are not maintained. This prevents eavesdropping on the connection link and provides superior mobile device connectivity and reliability.
Strict crypto settings make for easy implementation and remove the risk associated with complicated configuration settings, which can end up disrupting traffic and, ultimately, productivity.
Auto-updating code! If a flaw is found in any cipher, all endpoints are forced to update to a new version ASAP.
WireGuard supports iOS — a major platform for the modern work environment!
Not Without Limitations
WireGuard has its share of disadvantages and challenges, to be sure. In its current, out-of-the-box setup, the default state stores your IP address. This makes your server identifiable, a big no-no when it comes to no-log or "logless" VPN services.
As mentioned before, WireGuard is not about privacy or obfuscation, and is therefore also vulnerable to censorship. Layers of obfuscation must be built on top of WireGuard to provide better privacy. The good news is that WireGuard is already offered by several VPN vendors and service providers who have solved the zero-log-keeping policy and have built the layers of obfuscation necessary for privacy compliance.
All things considered, WireGuard has delivered on its core mission of "solid crypto" and does so at blazing speeds. With its excellent data encryption security, solid connectivity across all platforms including mobile (iOS can't be overlooked), and super-fast speeds, WireGuard is a worthy modern-day VPN protocol.
Next Generation vs Traditional Firewalls
23/11/2022
If you are in the market for a new firewall at the current time, you might be wondering whether a next-generation firewall or traditional firewall is the right option for your business. Today we're going to go head-to-head with the next generation firewall vs traditional firewall to share the pros and cons of each option. Here at sonicwall-sales.com, we'll be happy to support you in finding the right option for your company to ensure you are fully protected in the future.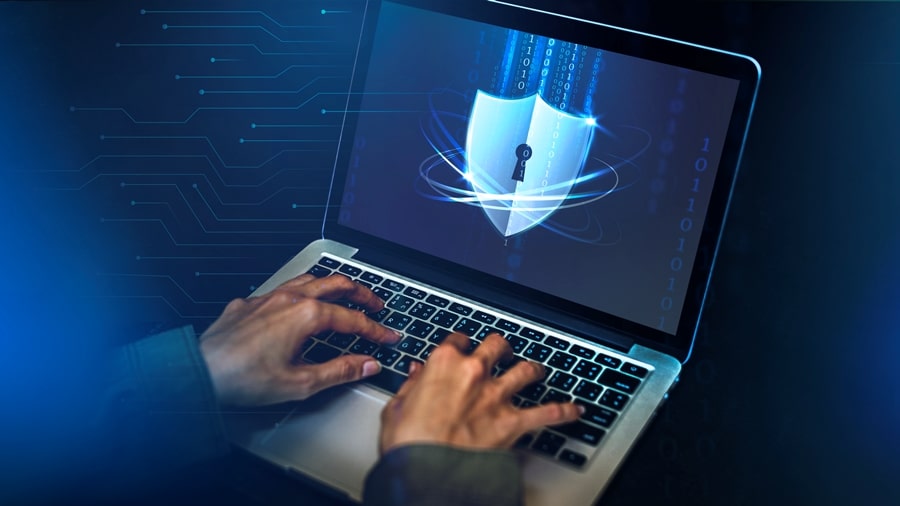 Traditional Firewalls
When discussing the topic of the next-gen firewall vs traditional firewall, you need to take the time to look at both options and the benefits they offer for companies. As with any type of technology and security solution, each generation of firewall brings with it new features and advantages for users. The main aim of a traditional firewall is to monitor the traffic that flows in and out of a network. It will check the destination address, source address, and port to ensure you are only receiving safe traffic. You'll enjoy packet filtering, stateless or stateful inspection and VPN support when using a traditional firewall. Of course, more recent firewall generations now come with additional features and benefits, but this offers a solid security solution for anyone using a firewall for the first time.
If you do opt to go for a traditional firewall, you need to understand the difference between a stateful or stateless inspection. With a stateless inspection, it will check each packet one at a time, so it won't know the full context of the packet. That being said, a lot of firewalls use stateful inspections, which are the more advanced option. They can understand the operating state of each packet that attempts to enter the network. It will ensure you only receive safe entries into your system and that anything malicious is filtered out from it.
Next Generation Firewalls
As technology has progressed, we have seen the introduction of next-generation firewalls, such as a virtual network firewall. A SonicWall NSv firewall can help to protect any type of business, and we recommend trying to invest in one of the most advanced options if you are serious about security for your company. The past two years have seen so many challenges and hacks, which is why we are seeing more companies opt for this modern solution now. SonicWall firewall features that are seen within next-generation firewalls are more advanced than traditional firewalls. They go above and beyond to inspect anything coming into your system, offering you protection from even the most sophisticated types of threats.
A next-generation firewall will have more application awareness, which allows it to view a packet and understand the full context and rules for it. An intrusion detection system is also used, which will log the IP address and stop any further traffic from entering the system in the future. This is a very advanced way of offering businesses more protection in the long term and will help to stop malicious packets from getting into your workplace systems. Deep packet inspection is another great feature we see with next-generation firewalls. This means that the firewall goes deeper than just checking the header of each packet and will look at its source and the context of it.
Which is the Best Option for My Business?
For the most part, we always recommend that businesses today do all they can to protect themselves from cyberattacks with the most modern solutions on the market. A Sonic firewall can offer you the protection you need during these challenging times when we see the number of risks from cyberattacks only continue to increase. You may think that your business is protected when you use cloud-enabled technology and security tools, but you still need a firewall to overcome weak spots in the system. Make sure you are doing all you can by investing in a next-generation firewall which offers you all the features we've shared above to protect your business over the upcoming years.
As you can see, next-generation firewalls have taken the main benefits of a traditional firewall and increased these significantly with their new features. They offer many great advantages over the firewalls that were popular in the past, which is why we recommend any business opts for this solution in the future. If you are in the market for a new firewall, we recommend you take a look through the options on our site. SonicWall's firewalls are designed for small and medium-sized businesses looking for additional protection during these challenging times we are all facing. Our team will be on hand at any time to ensure that you find the right solution for your needs and protect your business from any potential attacks in the future.
How to Manage a Firewall
08/11/2022
Firewalls offer many benefits to businesses of all shapes and sizes. That being said, you need to learn how to manage a firewall in order to enjoy all the advantages of this security solution. Today we're going to share some of our top tips to help you manage a firewall and ensure that you know the various types of firewalls that could help your business to remain secure and safe for years to come. Firewall management is a topic that shouldn't be taken lightly in this day and age and could be the one thing that keeps your business in operation even after falling victim to a cyberattack.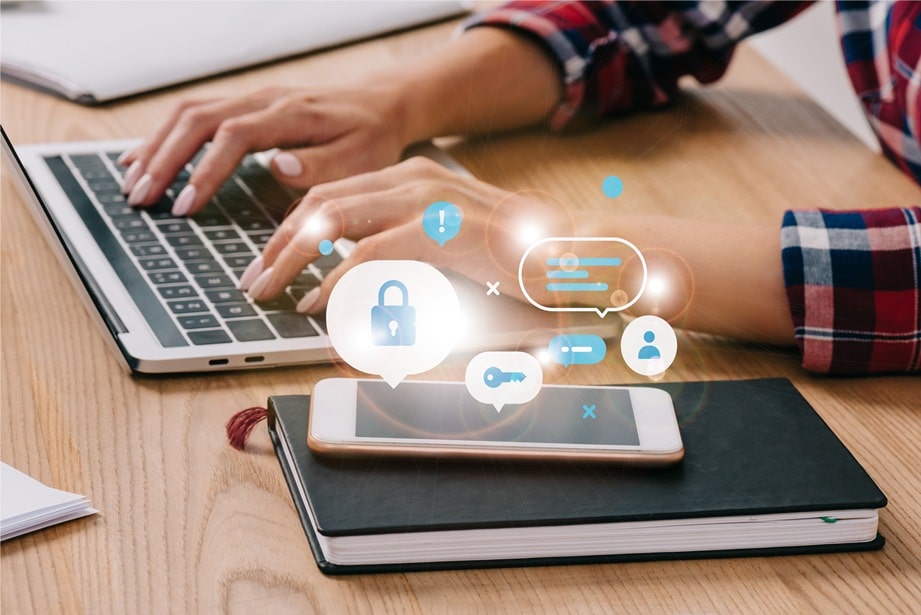 Always Keep Your Firewall Turned On
The number one tip we share with our clients when installing a firewall is to always keep it turned on. You may think that you can switch it on and off with your other devices, but this is a poor firewall management strategy. You'll find that your system's security is compromised if you take this approach, which defeats the object of investing in a SonicWall firewall in the first place. If you are installing a new piece of software or a whole new system within your business, you could opt to disable your firewall temporarily. However, this is also a poor firewall security management idea, as you won't be protected at all during the time that it's switched off.
Keep Your Operating System Up to Date
In order for you to manage firewalls effectively, you need to have the most recent version of your operating system in place. When you don't update your OS, you may find that there are bugs in the system or your firewall doesn't operate effectively. It will help to make your systems more effective too, which any business owner should consider in this day and age. It doesn't take long to update the OS on any computer or device, so make this something you regularly do in order to avoid getting too behind with updates.
Run Scans Regularly for Firewall Vulnerability
In order to protect your devices and systems, you'll want to run the firewall vulnerability scans that are on offer with your firewall as regularly as you can. This will help you to update the firewall when needed and ensure that it's fully tested and audited at all times. Our team can help you with this task if it's something you are unfamiliar with to ensure that your firewall is operating to its full potential. You also need to make sure you update your firewall whenever a new update is available. This will help you to receive all the benefits of investing in a firewall and keep your systems safe for as long as possible.
Monitor Who Can Access Your Firewall Settings
Within businesses of any shape and size, you need to be mindful of who can access your firewall settings. This access should only be granted to one or two people within your workplace, or you will find that you are completely defeating the object of having a firewall installed. Joint firewalls are a very popular option with medium and larger businesses, but they should only be controlled by a small team from your IT department. The more people who have access to the firewall settings, the more likely someone will get past the firewall and infiltrate your system.
Have a clear policy in place within your workplace about who is allowed to be granted access to your firewall management settings. Check that no one else has been given these credentials, and change the password as often as you need to. The more people you offer this access to, the less likely you will be to keep hackers out of your system in the future. If you do think someone has been given access to the system who shouldn't have, make sure you take action straight away to avoid further issues.
Firewall management is something that every business owner needs to learn about in order to experience all the benefits of installing a firewall. No matter how large or small your business is, you want to be able to make the most of using this type of security solution to avoid cyberattacks in the future. Each year, we are only seeing more and more cyberattacks taking place, which is why you need to do all you can to follow the firewall management tips we've shared above.
If you haven't already invested in a firewall for your business, we recommend getting in touch with our team today. We'll be happy to share with you the best options for your type of business and ensure that you are fully protecting your systems moving forward. Contact us today with any questions you have and to start improving your network security.
Multiply Your Security with Multifactor Authentication
31/10/2022
If you think a strong password is a guarantee against compromise, think again.
According to Dark Reading, there are more than 24 billion credentials currently circulating on the Dark Web, up 65% from 2020. What's even more frightening is that many of them belonged to people who did everything right with regards to their username and password — and still had them compromised anyway.
Each year, organizations that millions of us use each day are attacked by cybercriminals who steal passwords and email addresses (along with social security numbers, medical records and whatever else of value they can get their hands on). Once your credentials are in a cybercriminal's possession, they can be exploited for further attack, used to steal your identity, sold on the Dark Web, and more.

If your credentials are stolen in an attack like this, it won't matter how cleverly constructed your password is or that you never shared your account information with anyone. The apps and services you depend on for your daily life — including your email, your banking institution, your social media accounts or your retail shopping accounts — will have no way of knowing it isn't you at the other end of the connection once the criminal inputs your login info.

By this point, prevention is off the table: your only real options consist of things like contacting customer service, monitoring your credit (or placing a credit freeze) and other forms of damage control.

But there is something you can do right now to keep this sort of attack takeover from happening in the first place.

What is MFA

Multifactor authentication (MFA), sometimes referred to as two-factor authentication or 2FA, requires anyone wanting to get into your account to present at least two pieces of evidence that they're actually you.
These pieces of evidence are generally divided into three categories:

Something you know: A password, passcode or PIN

Something you have: A confirmation text on your cellphone or an alert from your authentication app
Something you are: Facial recognition scan, retina scan, fingerprint or other biometric marker
Unfortunately, the "something you know" is both the easiest piece for cybercriminals to get hold of, and by an overwhelming margin the most commonly requested. In fact, it's usually the only piece requested, though this is beginning to change (albeit slowly).
No country in the world has a majority of business employees using MFA. Denmark comes closest at 46%, with the U.S. and Canada lagging at 28% and the U.K. doing slightly better at 33%. Microsoft has reported similar results, saying just 22% of enterprise customers that are able to implement MFA actually do so.

Another finding by Microsoft puts a rather fine point on how important MFA is to securing accounts: The company recently found that 99% of compromised Microsoft accounts hadn't enabled MFA prior to the attack.

MFA Best Practices

MFA isn't difficult to implement, but there are still some best practices that will help make the process simpler and safer.
1. Ensure MFA is implemented company-wide. Mandating MFA to protect top executives, R&D or finance alone won't do much good if someone in marketing, customer service or HR falls for a phish.

2. Choose an authenticator app over receiving codes via text where possible. SIM-jacking is rare, but it does happen. Plus, this will cover you in cases where your cellular signal is weak or nonexistent.
3. But be flexible about the implementation method. Allowing verification via authentication app, email or SMS messaging, based on whatever is most convenient to the end user, will help encourage uptake. In any case, while some authentication methods are safer than others, any MFA is better than no MFA.
4. Check the web services you log into frequently. Some, such as Facebook, Intuit/Turbo Tax and Amazon have MFA built in as an option.
5. Many of the popular password managers also include MFA (in case you needed yet another reason to start using a password manager.)
6. And of course, set up passwords/passcodes on your laptop and mobile devices. Multifactor authentication can help prevent the vast majority of breaches, but you shouldn't depend on it as a guarantee: Unless you've set up a biometric factor, it can't do much if someone gains possession of your device, particularly if the device autoloads your username and password.
---
Source: https://blog.sonicwall.com/en-us/2022/10/multiply-...
10 Reasons to Upgrade to the Latest SonicWall Gen 7 TZ Firewall
28/10/2022
People often struggle to say goodbye to their things. We grow attached and comfortable with the stuff we use on a regular basis. For instance, I have an old couch that I seldom use, but am nonetheless unable to part with. This comfort zone can be dangerous, as it makes you hold on to things you may no longer need.
We similarly get used to our old network devices. But unlike keeping an old couch, not updating your security gear on time can compromise your entire network. There's no time like right now to evaluate your needs and adapt. Eliminate things that aren't needed so that your network is simplified and update those devices that are critical to the operation.
A good firewall is a cornerstone of a secure network. It'll stop advanced cyberattacks, as well as keep up with the speed, performance and productivity needs demanded by today's workplace. Here are the top 10 reasons you should consider updating your legacy firewall to one of the latest 7th generation SonicWall TZ Series firewall (TZ270, TZ370, TZ470, TZ570 and TZ670 Series):
1. Multi-gigabit support in desktop form factor with high port density
Organizations require increased throughput to support bandwidth-intensive applications — and as such, need multi-gigabit ports. Additionally, having a greater number of ports allows organizations to connect more devices directly to the firewall.
Why Upgrade: Gen 7 TZ series next-generation firewalls are the first desktop form factor to bring multi-gigabit (2.5/5/10G) interfaces or fiber (SFP+, SFP) interfaces, while the legacy or Gen 6 firewalls support only gigabit interfaces. Gen 7 TZs also support a minimum of 8 ports, while Gen 6 supports only 5.

2. Superior hardware upgrades with expandable storage and redundant power supply
Gen 7 TZs come with an expandable storage that enables various features, including logging, reporting, caching, firmware backup and more. A secondary power supply is available for redundancy in case of failure, ensuring business continuity.
Why Upgrade: Gen 7 TZ series models come with an expandable storage slot on the bottom of the device that provides the ability to expand up to 256GB, while Gen 6 does not. TZ670 comes preloaded with 32GB expandable storage, and TZ570/670 series firewalls support two AC power supplies for redundancy. The optional redundant power supply is available for purchase with TZ570/670 Series, while all other Gen 6 and Gen 7 firewalls support one power supply.

3. Groundbreaking firewall inspection, DPI performance and IPSec VPN performance
Network bandwidth requirements from apps, HD video streaming, social media and more continue to increase. And keeping up requires faster firewall inspection, DPI and IPSec VPN performance, which provide a secure network without performance degradation. Having faster firewall performance provides organizations with a greater capacity to utilize higher internet speeds and support more concurrent and remote users.
Why Upgrade: Gen 7 TZs offer up to 3 times firewall, DPI and IPSec VPN performance over Gen 6 firewalls.

4. Scale higher with increased connection count (per second, SPI, DPI, DPI-SSL)
Having a higher number of concurrent connections provides greater scalability by enabling more simultaneous user sessions to be active and tracked by the firewall.
Why Upgrade: Gen 7 TZs offer up to 15 times as many maximum connections as Gen 6 firewalls.

5. Deploy at scale
With easy onboarding and single-pane of glass management, organizations can reduce complexity, scale quickly, and get business running without additional IT personnel.
Why Upgrade: Gen 7 is simplified by Zero-Touch Deployment, with the ability to simultaneously roll out these devices across multiple locations with minimal IT support.

6. Increased VPN connectivity
For organizations with remote and branch locations, such as retail POS businesses, the ability to create a larger number of site-to-site VPN tunnels is essential. It enables organizations to connect distributed networks together and securely share data.
Why Upgrade: Gen 7 offers up to eight times more site-to-site VPN tunnels than Gen 6 firewalls.

7. High VLAN interfaces
VLANs support the logical grouping of network devices, reduce broadcast traffic and allow more control when implementing security policies. This provides logical separation of devices on the same network. High VLAN interfaces allow better segmentation and performance for organizations.
Why Upgrade: Gen 7 TZ series offers up to five times more VLAN interfaces than Gen 6 TZ series.

8. 802.11ac Wave 2 technology with higher max number of access points
11ac Wave 2 technology enhances Wi-Fi user experience by supporting MU-MIMO technology. An integrated Wi-Fi option enables organizations to extend their wireless network farther without purchasing additional hardware. Alternatively, high number of APs supported by the firewall provide better scalability of the Wi-Fi network.
Why Upgrade: Gen 7 TZs (with the exception of TZ670) offer integrated 802.11ac Wave 2 support, while Gen 6 supports only 802.11ac Wave 1 or 802.11n technologies. Gen 7 TZs support up to four times as many access points as Gen 6 series.

9. Brand-new SonicOS 7.0 support
The feature-rich SonicOS 7.0 operating system features modern UI/UX, topology view, enhanced policy, advanced security and networking and management capabilities, along with TLS 1.3 and default support for BGP routing without the need for additional license.
Why Upgrade:SonicOS 7.0 support is available on Gen 7 Series, but not available on Gen 6 Series. Gen 7 includes BGP support as default with every firewall purchase, as well as Stateful HA support.

10. 5G USB Modem Support
The USB 3.0 port in the Gen 7 TZs could be used to plug in a 5G dongle for 5G connectivity. They're backward compatible with 4G/LTE/3G technologies with the use of corresponding dongles.
---
Source: https://blog.sonicwall.com/en-us/2022/10/10-reason...
Why Choose a SonicWall Firewall?
27/10/2022
When looking at the best solutions to protect your business, you might be wondering why SonicWall would be the right option for your company. No matter what type of business you own and operate, adding an extra layer of protection in 2022 is something that we all need to consider. Check our page for more info about SonicWall firewalls and the options on offer to you. Keep reading to discover some of the key benefits you'll notice when you buy a SonicWall firewall and why we think this is one of the best investments you'll make this year. Our team is on hand at any time to answer your questions on this topic and to help you find the right protection for your business and systems.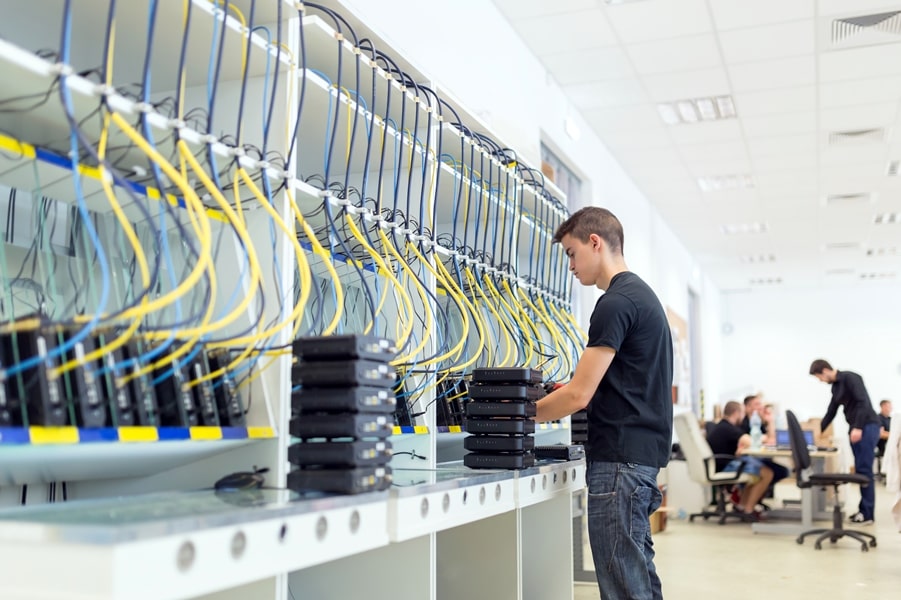 A Solution for Businesses of All Sizes
You may think that your business is too small to benefit from a SonicWall firewall, but that's not the case at all. When looking at why SonicWall is a good solution over other options, these products are designed for small and medium-sized businesses. Even if you just work with a few computers or employees, you'll be able to protect your systems and data from hackers. Following the recent pandemic, we are noticing more cyberattacks than ever which are focused on smaller companies. For that reason, you need to take extra measures to ensure you are offering your business the protection it needs to grow and thrive for years to come.
One of the World's Top Cybersecurity Companies
If you are wondering why you should choose SonicWall, they are one of the world's top cybersecurity companies. Both in the UK and abroad, businesses trust their products to ensure they are protected at all times from the vicious attacks that are targeting businesses everywhere. As a company, SonicWall is always looking for new solutions, which will help to make your systems even safer. Even if you have never been a victim of a cyberattack before, you'll want to make sure you have measures in place to ensure that you avoid any future issues. SonicWall is a leader within the industry, so you can be sure you are offering your employees and systems the protection they need.
Reliable Products
SonicWall prides itself on offering both reliable and affordable products which are designed to protect businesses whenever you need support. No matter the size of your business, you'll find a solution that's within your budget to help protect your company. It can be so tempting to think that your company is too small to need this protection, but with the competitive prices offered by SonicWall, it's never too early to protect your systems. All the SonicWall range is designed to protect you from a variety of attacks, so you can be sure you won't be let down when it really matters.
Excellent Customer Service
When comparing cybersecurity products, we tend to focus on the technical aspects of the offerings. That being said, one of the most important things to consider is the customer service offered by the brand. If you work with a company like SonicWall who are dedicated to the needs of their customers, you can be sure that you will receive the support you need whenever something goes wrong with your systems. This excellent customer service is available at any time, so you'll never be left alone when you are struggling with a cybersecurity concern.
If you search for reviews online for SonicWall, you'll find that their customer service team is praised time after time. Our team will be here to answer any questions you have about the products, and we can always get in touch with SonicWall directly if you have any further concerns. This level of customer service isn't always offered in the cybersecurity industry, which is what really sets SonicWall apart from other businesses. Don't always just focus on the products, prices, and technical aspects of a purchase, as these aren't the only things that matter. Instead, make sure you choose a company that truly cares about its customers to ensure you receive the support you need for years to come.
As you can see, there are many reasons to choose a SonicWall firewall over other options on the market today. SonicWall really puts its customers first in everything they do, and this is clear from their range of products for small and medium-sized businesses. By working with our team to find the right solution for your company, you'll receive the protection you need for years to come. If you have any questions about investing in a SonicWall firewall, get in touch with our team today. We'll be happy to support you in finding the right protection for your systems and computers and will work with you to help make this year the most profitable and productive one yet.
Keep Your Email Secure: Best Practices
06/10/2022
Most businesses today use email as their primary form of communication with both employees within the organisation and those outside of it. Of course, you'll need to make sure that you are keeping your business safe and secure at all times, which is why email security is such a hot topic. Over the past few years, there have been more and more issues with email security, which is why Sonic firewall security is something we encourage every business owner to look at. Keep reading as we share some of our top tips for keeping your email secure and protecting your business this year.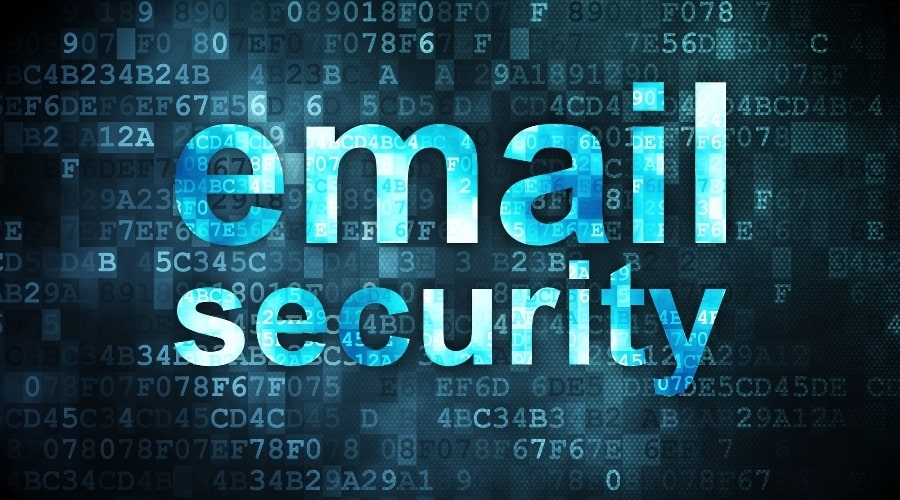 Only Open Emails from Trusted Senders
When you receive a suspicious email, it can be so tempting to open it and see what it's all about. If you don't recognise the email sender, then it's impossible to know if they email is secure. For that reason, we always recommend proceeding with caution when it comes to opening messages that you aren't sure about. Firewall email security can help to filter out these junk messages in the first place, and your email account may also have this option. If your messages are filtered into the junk section, we recommend not opening them unless you know who it's from. This can stop malware and viruses from attacking your computer, which could result in your losing all of your hard work.
Be Careful With External Emails
Many businesses primarily use their email to message employees within the organisation. If you receive an email from someone outside your business, we recommend also acting with caution. This is one of the top email security tips, and our team recommends using firewall email security if you are getting an increase in the number of strange emails from external sources. Your company may have policies in place for your employees with regard to who they can and can't open emails from, and we recommend following these at all times. If you are a business owner, set very clear expectations with your employees about how they should use their company email address to avoid further issues.
Don't Click Suspicious Links
Just as you would be careful when clicking through a suspicious link online, you also need to treat email links in the same way. This is one of the easiest ways to become a victim of a hacker, and you'll find that when you click through a link that you weren't sure about, often it will lead to a site that may cause more damage to your computer systems. If you don't think the link is authentic, then there's a strong chance that there is something not quite right with it. Don't take any risks, and know that if someone really needs to get in touch with your business, they'll do it in a more genuine manner.
Be Careful with Personal Details in Emails
When sending text messages or messages online to your friends and family, you know to be mindful of the personal information you share. The same goes for your emails, where you need to think about what you share. You never know who will open up one of your emails, and you may find that they get hold of your banking information or contact details if you've sent them in this manner. That's why we recommend never sending anything confidential via email, or put extra measures in place if you do, such as password protecting a document.
The more steps you take to protect your data online, the less likely you will be to have issues in the future when it comes to online security. Think carefully about everything that you do online today, which includes who you email and the information you are sending in this manner. We recommend only using email for non-confidential information where possible, and protect any emails that are only intended to be seen by one person. An email firewall solution can help to offer you that extra layer of protection that we all need to ensure that your business doesn't run into any trouble this year.
Are you looking to offer your business and computer systems extra protection this year? If so, we recommend looking into our SonicWall firewall solutions to help improve the security in your workplace. Our team will be on hand at any point to answer your questions about this topic and to suggest the best solution for your workplace. No matter the size of your company, you need to ensure you are doing all that you can to protect yourself from hackers online today. Contact us today for more information about the options we have on offer and how we can help you to avoid any of the issues we've shared above in the future.