Latest News
15/06/2015
Check the latest blogs and updates from SonicWall-Sales.
June 2019 Updates to AGSS
18/06/2019
Starting June 1st, 2019 Advanced Gateway Security Suite (AGSS) will receive more entitlements. All firewall hardware bundles including AGSS will receive the new entitlements. Any customer who registers AGSS on or after June 1, 2019 will receive the new entitlements.
AGSS bundles will include Capture Security Center risk meters, firewall management, and 7-day reporting. On top of these offerings, AGSS will add Shadow IT Visibility which is formerly known as Cloud App Security 1.0. Here is a new look at the bundle in the table below, note the new entitlements in bold text: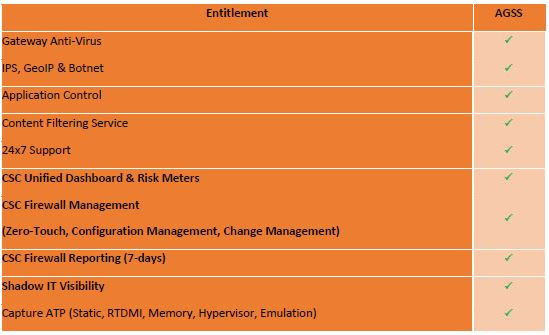 How to create a professional cold email without going to recipients spam folder - The Ultimate Guide
20/05/2019
How to create a professional cold email without going to recipients spam folder - The Ultimate Guide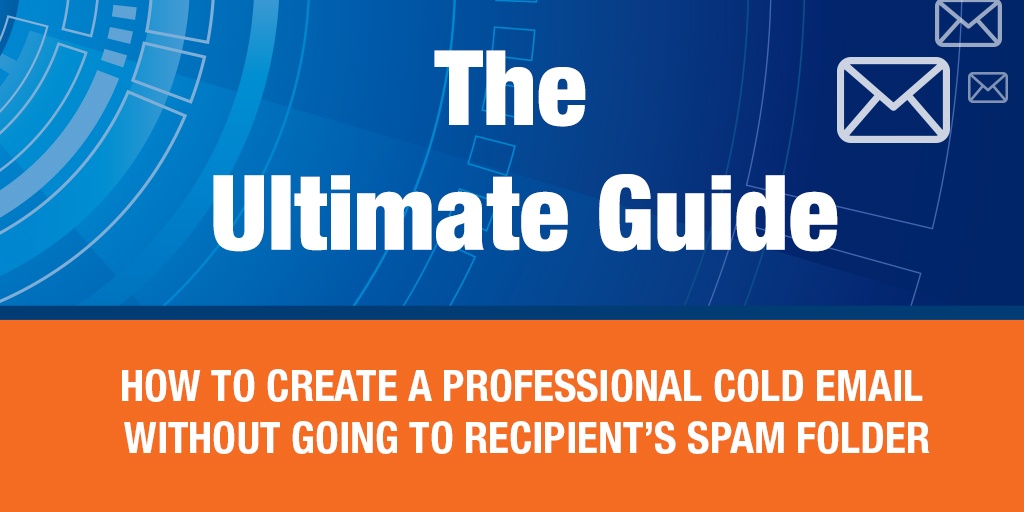 At some point in our career lifetime, we have sent out or indeed been sent, a cold email.
Those emails where there is no relationship as such with the sender, and you are introducing yourself for the first time. Cold emails are still to this day, the most effective way for businesses to increase their lead generation.
But, and there is a but, these emails need to get through the numerous security filters and settings that businesses now operate.
Sometimes, you can have the world's best content inside those emails, but ultimately it comes down to deliverability which will determine whether your email will be a success or failure.
Various factors now must be taken into consideration when sending out cold emails and this guide will demonstrate not only how to create a professional cold email, but how to make sure it doesn't end up in the recipient's spam folder!



Contents Covered

1. A guide to cold emailing
a. How to successfully land in someone's inbox
b. The most important dos and don'ts for cold emailing
c. Tips for producing compelling content
2. Cold emailing deliverability
d. The cold email checklist everyone needs to know
3. Red flag
e. Need to show them you're human
f. Avoid similar content
g. Spam filters pay attention to things out of the ordinary
h. No groups, only individuals
4. Spam emails
5. Your ultimate email security guide
6. Technical attacks
i. Viruses
j. Phishing attacks
k. Denial of service
7. Email encryption
l. The benefits
m. Encryption should be...
1a. A guide to cold emailing – how to successfully land in someone's inbox
There is no definitive way to successfully land in someone's inbox and make them read your email and then act upon its content.
But, in this chapter we will explore some of the tried and tested tips which can increase your chances of making this cold email a more successful one.
Starting with, make it personal. Most marketers and content writers will emphasise this in all sales approaches; however, to reiterate the point, for a cold email to be successful you must tailor your messaging to your recipient.
Of course, this is harder than usual as you have no relationship with this person or feedback, etc, but it can be done. Research them, check out their LinkedIn profile, what interests them, what news is the following, what articles have they posted themselves, what is it that they want, how do they see the sector in which they work and the specific niche that they are specialised in?
You need to show them that you have put the work in. Make them feel special and not part of a cold emailing campaign where everyone has received the same message. Tell them why you are emailing them as opposed to anyone else, where do they fit in with your thinking etc.
Tell them about yourself. No boasting here, but you need to show them that you're credible and that they can trust you. Do you have any direct connections or mutual friends, similar groups that you are part of, etc.? The aim here is to make it so you don't feel like a stranger to them – remember we're told from a very young age not to talk to strangers, so you need something compelling to change this.
Identify their pain points and give them something they want. Why should they care about your email? What are their pain points, make them appropriate and relevant to your content and the offer that you are providing them.
Keep emails to the point and actionable. Research has shown that short emails are much more likely to be read than long ones and those that request clear, specific action will also receive a higher response rate.
If you have a point in the email, get to it. And if you want the recipient to do something, tell them what that is, try to avoid getting them to choose as this involves thinking and processing, which consumes too much time.
Say thank you. Being appreciative as well as showing a little bit of vulnerability provides recipients with the feeling that they're a good person if they help. Of course, it also gives them power and status too.
Finally, don't use templates and write the email as if you were giving a speech. If the email when read aloud doesn't flow smoothly then change it.
1b. The most important do's and don'ts for cold emailing
For your email to be perfect 100% of the time, there are a few do's and don'ts to take into consideration when constructing your approach.
Target smartly – don't just email anyone, focus on

who

m

you want to connect

with, building a lead list and an understanding of your audience.

Segment! You will be guaranteed to receive a higher click-through rate if your target audience is segmented appropriately,

customising

your pitch. (Look to segment by industry, title, location, company size, products of interest,

etc

)

Have a compelling subject line. This is the reason why they choose to open it or not. It should convey a fantastic benefit or spark some curiosity. Short to the point and ideally five words and under.

Use the right sender name. Make sure to send the email from an actual person, not marketing@ for example; you will receive a much higher click-through when its person led.

Split test everything. Test the length of your emails, the Call to Action,

colours

used, times sent, subject lines, how links are formatted, tone of voice, tracking links and more!
Include too many pictures. Look to abide by the 80: 20

rule

when it comes to text to picture ratio, especially as spammers are known to hide links in pictures, hence most security filters will reject emails with too many!

Rush to close your prospect. Remember they don't even know you. You need to build up trust and a rapport, dig deep, build a relationship and then go for the sale kill.

Send all your cold emails all at once. This will only have them targeted as spam, pacing them at 20-30 second intervals between every send helps to avoid this trap.

Forget to follow up. Reports show that 80% of sales require at least five follow-ups after initial contact. However, 92% of sales

reps

report to give up before then, with the 8% that carry on following up, closing 80% of sales.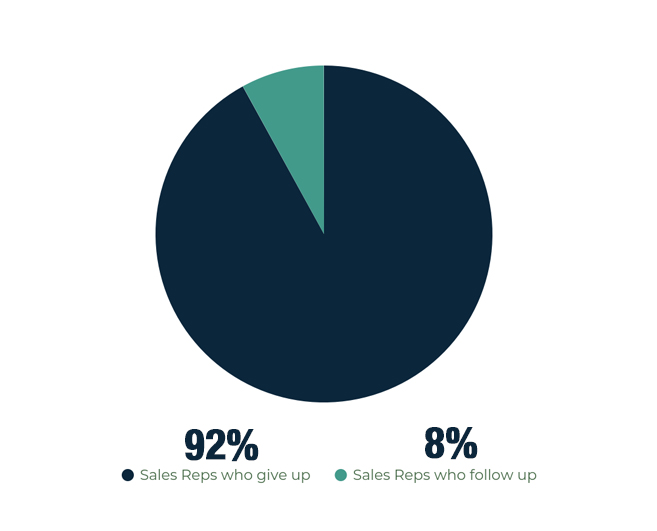 Make follow up

emails

generic. Make sure to inject a bit of

humour

where possible and keep things light-hearted, remember you're looking to build rapport.

Track links. Tracking links within emails will increase your chances of hitting peoples spam filters.
1c. Tips for producing compelling content
Content is what sells people, products, places, services and more. It's what we use to engage audiences with and get them to follow through on what we want them to do. This section looks at some top tips when it comes to creating such compelling content.
Mentioned earlier in this guide, is the point that within cold emails you need to communicate that you understand their pain points, you know what problems they/ there sector is facing, and what you're going to tell them will help alleviate this.
Reminding them about the problems compels readers to read on, as they find common ground with someone who knows and shares their pain.
In some instances, research on cold email content has shown if you agitate these pain points a little further and then swoop in with a solution, it is much more likely to result in a positive outcome and follow-up call to action.
However, make it their decision. Make sure that they know that they are in charge. For example, "if you would rather not, I fully understand and thank you f
or taking the time to read this email so far" – this type of psychology doubles the chances that they'll say yes!
Content creation is about telling a story with a successful outcome at the end. You want to grab their attention, engage their interest, build a desire for your products and services – telling them about your big ideas, the proof points you have, the facts, hooking them with a strong Call to Action where you ask them for a direct response.
You will find that the most successful cold emails are fact-packed ones, those that are concise, specific, contain few adjectives and overall spark curiosity.
In a switched-on digital world, no one has time anymore, so you need to make sure you get to the point.
We're not re-inventing the wheel, but instead using combinations of tried and tested formulas within our business contexts.
2. Cold emailing deliverability
Writing compelling content for an email to be read is one thing. Making sure it is delivered into the intended recipient's inbox is quite another.
With email security higher than ever, how can you ensure your emails are delivered correctly?
Firstly, and one which not many people are aware of it, don't send the very first cold email using your primary domain. Make sure to purchase a few domains that relate to your primary address, for cold email campaigns, so your primary domain doesn't become a bigger target for spam filters.
It's also recommended that you avoid using .com where possible as these are also email addresses that are more likely to be checked by security software.
Secondly, check your email list. When 6-8% of the emails you send, start bouncing, it will affect your overall email deliverability, with email providers assuming that you are a spammer, soon blacklisting you across different platforms (see why we recommended buying alternative domains at the very beginning).
Check the details you have and the data you house, as well as monitor the bounce back rate when you start receiving emails in return.
Thirdly, you can check your deliverability using services such as mail-tester.com, working with the results you are then sent and taking on board their recommendations to improve your deliverability chances.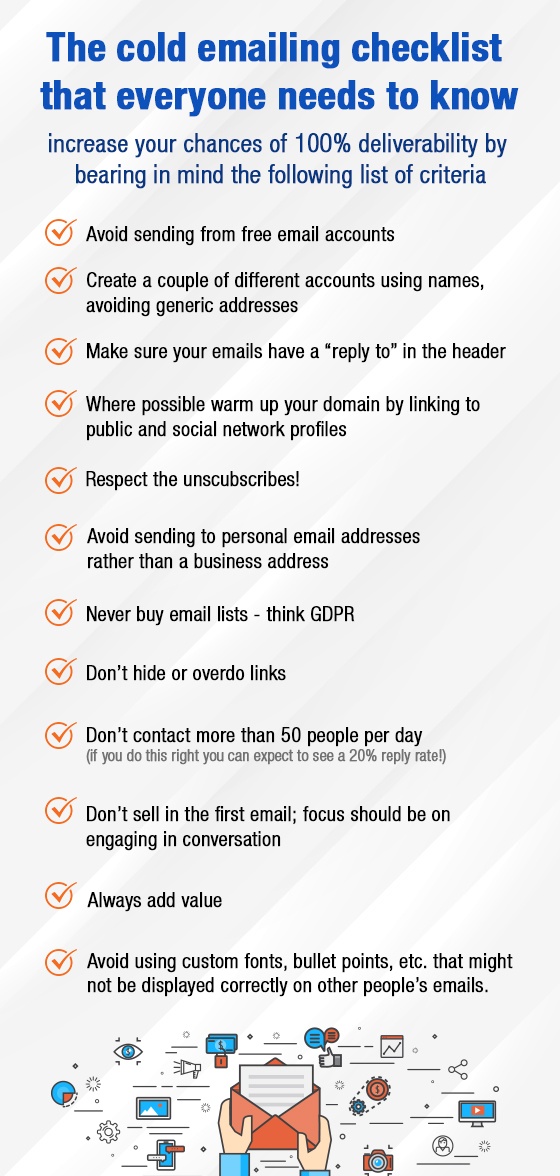 3. Red Flag

So, what constitutes a red flag when it comes to cold emails? What factors do they raise and how can we overcome them?
3.a. Need to show them you're human!
This is important, as spam filters and email security software can be so tight that if there is any doubt that your email could be spam, it is trapped in spam filters never to reach its intended destination.
A red flag in this area is when emails are all sent at the same time, without the time lag in between this can show you as a spamming machine rather than a human being.
Make sure to pace your emails with 20-30 seconds between each send. Tools such as Mixmax, Yesware, and Mailshake can all automate sending cold emails, providing recommendations where needed, on how to increase chances of deliverability. (These platforms can also generate sending out emails through your Gmail accounts too).
3b. Avoid similar content
All content within your emails should be unique; however we are prone to hijack funny marketing quotes or commonly used words and phrases in the industries we operate. If you are sending out cold emails similar to content that is already out there or indeed like the content you have already sent (think about your follow up emails), this will be red flagged and end up in spam folders or deleted altogether before even being read.
The key is not to repeat yourself, create unique and compelling content.
3c. Spam filters pay attention to things out of the ordinary
Things like additional links in the text or hidden in pictures. They also raise a red flag to link shortening links.
In this case, it's important to write links in your email without making them a clickable link, or indeed disable link tracking systems, helping to avoid phishing attacks, so will pass through spam filters much easier.
3d. No groups only individuals
Make sure when checking your email lists there are no group email addresses mixed up in there. Things such as finance@, sales@, etc as emailing these will again raise red flags and report your domain address as spam for any future communications.
With reports suggesting that over 281 billion emails were sent in 2018 and approximately 333 billion potentially will be sent in 2022, email plays a big part in society as well as business.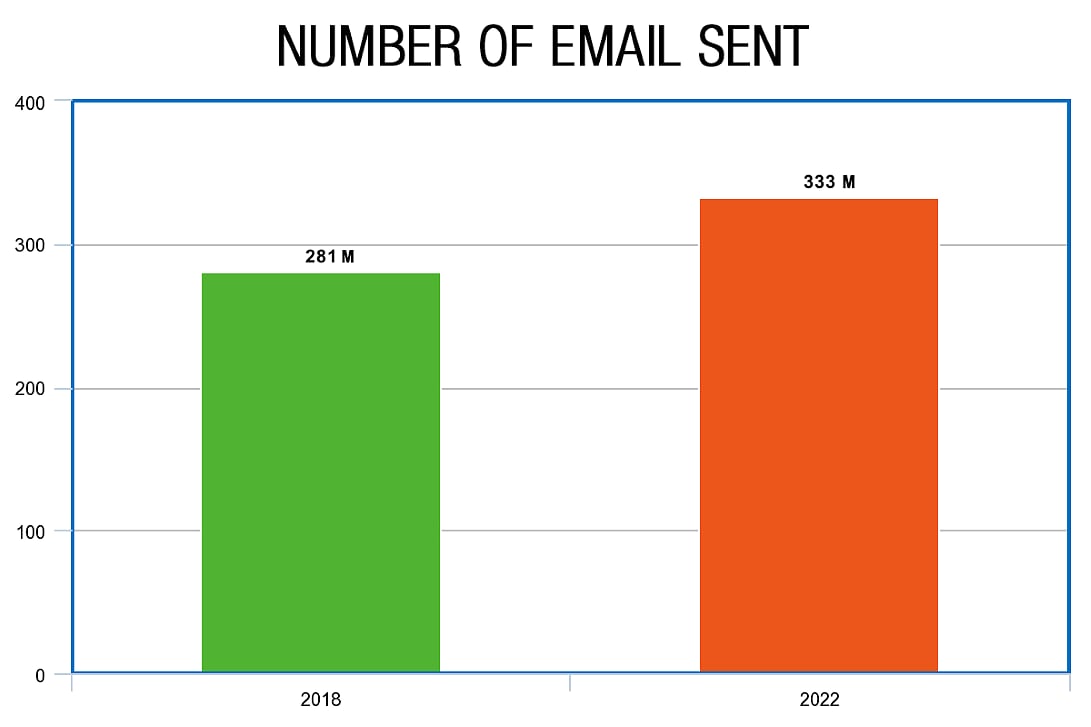 Knowing how email work is ultimately how we develop our understanding of spam emails as well as being aware of potential threats and IT attacks.
Email is ingrained in how we communicate, sell, inform, develop. Offering us the opportunity to communicate with anyone, anywhere at any time. They are simple in nature, so everyone who encounters them understands how to use them.
However, messages and information are openly exposed to others and just because we can't physically see it doesn't mean this exposure isn't happening.
For example, emails can be intercepted, read, edited or even have viruses and malware placed within them, before being passed on to their final recipient.
For example, public Networks mean just that!
Sending mail via public networks means that an email is visible to anyone. It travels through other people's servers to get to its destination, and these organisations operating these servers can quickly stop it, do anything with it, and then send it on its merry way.
This is the temptation for hackers; the temptation of knowing what is sent in an email is too much and placing something untoward in the email causing problems to the recipient and potentially the entire business is too inviting.
5. Your ultimate mail security guide
There is a growing threat of hackers, viruses, spam emails, phishing attempts and identity thefts as the number of people online and using email has increased dramatically.
So, how can you secure your business and keep your information safe?
When it comes to email security software and systems, this is often multi-layered, with several types of security technology now available.
Using things like spam filters, software that can scan email attachments (9 out of 10 viruses that infect a computer and network come from attachments) as well as relying on resources such as; Microsoft exchange server hosted encryption, Sophos PureMessage for Microsoft Exchange (helps to scan all mail), Symantec Mail Security, SonicWall and Websense, to name a few, can all help to increase email security.
Good network security systems
Private network security systems within the business, increase email security as well as check for spam and phishing emails coming in through a secure server.
It's important to consider introducing instant messaging protection, email spyware protection, personal firewall tools (some of which will come with operating systems and then with add on security suites), as well as identity protection and content blocking, which scans emails and ultimately helps to protect users' desktops from malicious content and viruses getting into the network systems.
Good communication and training
Communicating and training staff in email security is key. Knowing what to look out for, and the signs of an unsolicited and potential spam email are essential to embedding into the company culture.
Building email policies and best practices to include things such as:
Don't open emails from unreliable sources
Don't click on web links within emails
Be careful when clicking on "reply all" within emails, as well as using the "forward" function
Make use of the "bcc."
Have strong passwords, which are never shared and updated regularly
Make sure you have the appropriate compliance controls in place so that you meet the legal and regulatory compliance requirements surrounding emails and email security.
6. Technical attacks – Viruses
Viruses come in many forms and from several different sources, affecting computers and systems in different ways. Viruses are a way to install malware or malicious software onto your computer to delete information, steal data and information, even hold information and you hostage!
Time-consuming and annoying, viruses can take a painstaking process for them to be entirely removed from your machines and networks.
The best way to counteract viruses is to include anti-virus filters, filters which remove infected and potentially infected emails from the system before an employee even has a chance to open it, let alone click any links or attachments.
Phishing attacks are a way for hackers and spammers to target users to try and get them to hand over and enter personal details. Usually entered onto a fraudulent site, phishing emails are much more sophisticated now than a couple of years ago, looking authentic in appearance and with many passing through email security and anti-virus settings.
It's important to look at your email filtering services as well as train employees on what to look out for in a phishing email and how to spot a potential phishing attack.
Protecting customers, employees and your business from the latest phishing attacks out there is vital to protecting your personal and company data.
This is independent of human error and designed to overload the company's mail server with incoming mail and attachments. A DoS attack is both time consuming and an inconvenience, however, if it does happen, it's important that you base your email security over several resilient data centres.
Email encryption is used to protect sensitive information sent in emails. Encryptions services can help protect both the sender and the recipient and depending on the type of encryption used, it can act as a military guard key coding system, as it is so difficult to break.
7a. Benefits of email encryption

Human error is inevitable. Sharing information publicly when it's a private document, forwarding the wrong email to the wrong person, sharing attachments that shouldn't be shared – are all damaging in one way or another to your business.
Using encryption software helps to mitigate these risks and problems, as it allows you to control information much more carefully.
Controlling information contained within emails by being able to set time limits before emails automatically expire, having recall functions if emails are sent by mistake, disabling forward options so that emails can't be passed around, etc.
Controls access

You can control access at each stage of the journey of your email, tracking messaging, showing who has accessed your content, has it been forwarded on and if so who to, etc.
Ultimately you are in control, and you can always remain in control.
Don't always have to remember
Integrating email encryption into your IT solutions can make sure that employees don't have to continually remember how to encrypt sensitive information or protect email attachments, as this will automatically be done for them as part of their operating system, helping to protect against a variety of security and compliance risks.
7b. Email encryption should…
Be effortless
Be universal
secure any file attachments
transport sensitive information securely
remain private!
Without email encryption, your email messages and attachments remain unprotected.
Cold emailing plays a vital role in business development and networking. Producing the right email, with the right information and using the right software approaches can not only make sure it gets through secure spam filters but that it is actually read by the intended recipient.
If you have any questions you'd like to ask, maybe you'd like to share your email security experiences with us, or if you feel something is missing from our guide, we'd love to hear from you! Comment in the box below or email enquiries@sonicwall-sales.com
Online attacks continue to grow
10/05/2019
Unfortunately, and apologies for being the bearers of bad news, but online attacks aren't going away anytime soon. In fact, they're growing! Growing in sophistication and targeting, bypassing weaker security systems and hence having the power to evolve.
Cyber threat reports, like the ones carried out by SonicWall online, have recently shown a staggeringly high increase in ransomware attacks in particular.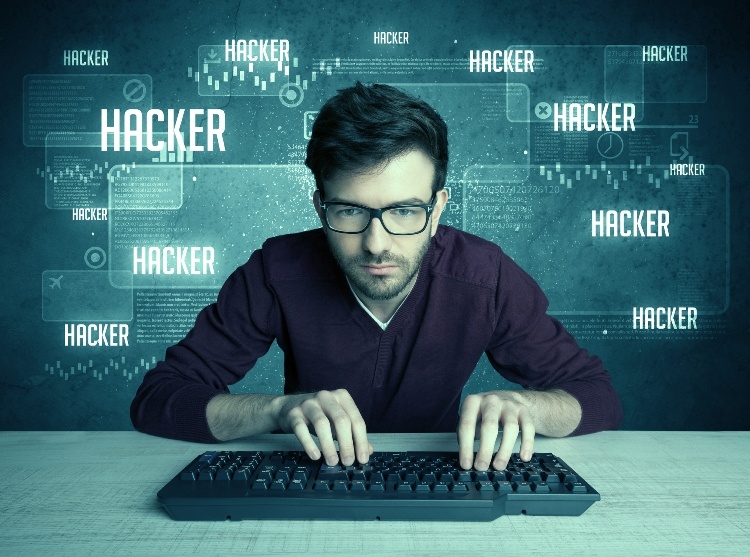 Reports show that in the first six months of 2018, 5.99 billion malware attacks were carried out, equating to a whopping 102% increase compared to the same six months in 2017.
Ransomware such as WannaCrypt (also known as WannaCry) and variances of this malicious software have added to this increase with this particular ransomware first striking systems in 2017 and playing havoc with networks ever since.
The basis of this ransomware is where the malware encrypts user data and then hides it for ransom until the victim pays.
Unfortunately, threats like this are very real and especially linked with the encryption of data – nothing can be considered safe anymore.
To help counteract such attacks from getting through operating systems in the first place, installing firewall devices, and SonicWall security will help to provide an automatic barrier, filtering out what is "good" and "bad." Your firewall should act as your first line of defence in setting up any networks and new devices.
One of the biggest online security threats also hitting the headlines has been the emergence of the Meltdown and Spectre vulnerabilities which have impacted multiple CPU vendors.
Meltdown and Spectre vulnerabilities ultimately allowed side-channel attacks that abused operating systems memory to steal user information and confidential files.
SonicWall's Real Time Deep Memory Inspection technology has been designed to protect businesses and individuals against these Spectre attacks. Looking at what these attacks are trying to achieve, how they are accessing systems and providing the highest level of security within a device from stopping these features getting into your operating systems.
Online attacks, like everything, change with the times. They follow the latest trends and where people are spending or using money, and these attackers jump on the bandwagon.
An example of this has been the rise in stealing cryptocurrencies. Using stolen information as leverage or hacking into operating systems to build upon this growing trend.
At SonicWall we monitor trends, and we ensure that the SonicWall firewalls also stand up against any new and unusual threats, offering you complete peace of mind that you don't need a new firewall device every time a new threat is introduced.
It's also important to be aware that there has been a rise in fake ransomware attacks, where demand is made but no files are encrypted or any data etc. stolen and used.
Fake ransomware means just that; they're fake. However because not everyone is aware what is fake and what is not and things to look out for to spot a fraud (check out our posts and guides on how to spot a fake) we often don't realise that if you are a victim of fake ransomware, then your files can be restored. But and there is a but, because most users will likely consider their data to be gone, i.e., they have believed the fake ransomware has encrypted their systems, users will perform a full reinstall, losing everything.
For all fake ransomware attacks have been unsuccessful the threat is still there, and in some cases, the harm is still done if people carry out a full reinstall of their systems.
A note for organisations is that online threats are also now trying to find a different way in. What we mean by this is that they're now using non-standard ports which maybe don't have the same level of security as others, as they are not necessarily thought to carry the same level of risk.
However, over 19% of malware attacks last year came through non-standard ports, so we advise all companies and their IT departments to apply the same level of diligence to these as you do the standard ports in operation.
In 2018 attacks on IoT devices stood at 32.7 million and SonicWall security wants to play its part in bringing these extremely high figures down or at least providing the defence to stop attacks from impacting on people and businesses in the first place.
Thousands of people buy SonicWall firewalls and security devices because of the features and benefits they can provide, the enhanced security they offer and the trusted service they receive from our teams.
Call us today on 0333 2405667 to find out how you can stay protected online.
SonicWall Firewalls take it to the next level 
29/04/2019
SonicWall Firewalls take it to the next level
Cyber-attacks are not only increasing every day, but they're also growing in sophistication.
At SonicWall Sales we see these increases on public infrastructures, in the cloud, every day, posing numerous threats and costly fixes!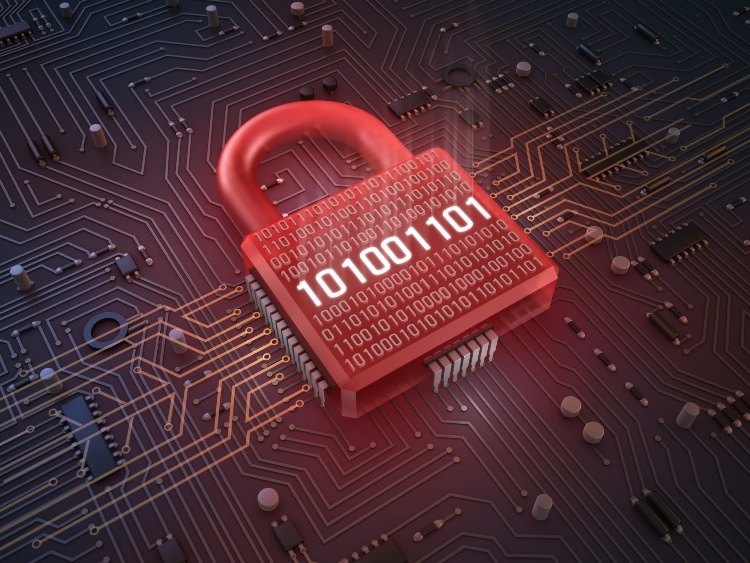 However, when it comes to offering security solutions for the cloud, there is still a lot of work to do.
Work in understanding its infrastructure, understanding how it works with the mobile era, and how we can zone in on these understandings to create the best security software available.
Why is this level of understanding important?
Well, IDC has recently reported that approximately 83% of projects are now virtual and a further 60% of bigger enterprises now use the cloud in some form.

In addition to these statistics, with continuous changes to the cloud, keeping projects and workloads secure has become more challenging than ever before.
But SonicWall firewalls are ready.
Continuously developing security software, SonicWall has recently extended security to the public cloud (enhancing and taking it one step further from the private cloud), providing start to finish security for multiple cloud deployments - all through the SonicWall Network Security virtual (NSv) firewall series.

The benefits of cloud technology are widely known, offering users scalability, greater flexibility and agility, infrastructure consistency and improved business efficiency. And now, with SonicWall NSv, Microsoft Azure and AWS (Amazon Web Services) are to be included in the public cloud environments.
An industry-leading firewall series
The SonicWall NSv series offers users:

Application control and intelligence

Monitoring in real-time

IPS

Inspection and decryption

Advanced cyber-attack protection

Network segmentation and VPN capabilities
All designed and developed to protect Azure and AWS environments.
The NSv is the next generation to the SonicWall hardware firewall, which includes the features that customers like and admire most. Such as the innovative technology - Reassembly-Free Deep Packet Inspection (which is patented), and the Capture Advanced Threat Protection sandbox which provided real-time. Deep Memory Inspection, both designed to stop cyber threats and attacks in their tracks.
If you're looking to control traffic and get complete transparency across all of your virtual networks and private clouds, then NSv is for you. Providing you with seamless security, enhanced management capabilities, increased performance, reduced operating costs, a drive in innovation, quick placement, and more - NSv makes a move to the cloud safer and more straightforward.
Solutions to cloud security needs
Cloud security is of the utmost importance, and NSv in all of its many models is on hand to address the issues surrounding public cloud data and applications.

Benefits to protecting your public resources and cloud infrastructure include gaining clarity into the virtual world of threat prevention, you can implement security zoning and appropriate policies, and you can be in a stronger position to protect against everyday hackers and threats.
You can also stop service disruptions from happening and maintain the highest levels of security, remaining compliant and risk-free, all without having a negative impact on performance.
SonicWall firewall VPN can be used in VPN deployment, secure connectivity, as well as used to tighten remote access and more.
Make SonicWall NSv THE security choice when it comes to the public cloud.
With patented technologies, the best in the business technological innovation to support the latest developments, and powerful security now extending to the
public cloud, for the best security systems in the market, SonicWall provide it with all.
Note: The date for AWS availability is pending; however, SonicWall NSv is available for Azure public cloud environments now.
At SonicWall Sales, we provide the latest in security software and hardware systems, and we're always on hand to answer your questions.
Call us today on 0333 2405667 to find out more.
SonicWall firewalls support SD-WAN (Software Defined WAN)
15/04/2019
The software-defined wide area network (SD-WAN) is a specific application of software-defined networking (SDN) technology applied to WAN connections, which are used to connect enterprise networks – including branch offices and data centers – over large geographic distances.
A WAN might be used, for example, to connect branch offices to a central corporate network, or to connect data centers separated by distance. In the past, these WAN connections often used technology that required special proprietary hardware. The SD-WAN movement seeks to move more of the network control is moved into the "cloud," using a software approach.
SD-WAN technology allows organizations and enterprises with branch locations to build highly available and higher-performance WANs. By using low-cost internet access (broadband, 3G/4G/LTE, fiber), organizations can cost-effectively replace expensive WAN connection technologies such as MPLS with SD-WAN. SonicWall delivers comprehensive, industry-leading security solutions that simplify SD-WAN deployments.
SonicWall Capture Security Center (CSC) Features
22/03/2019
What are the feature differences between CSC/Cloud GMS tiers?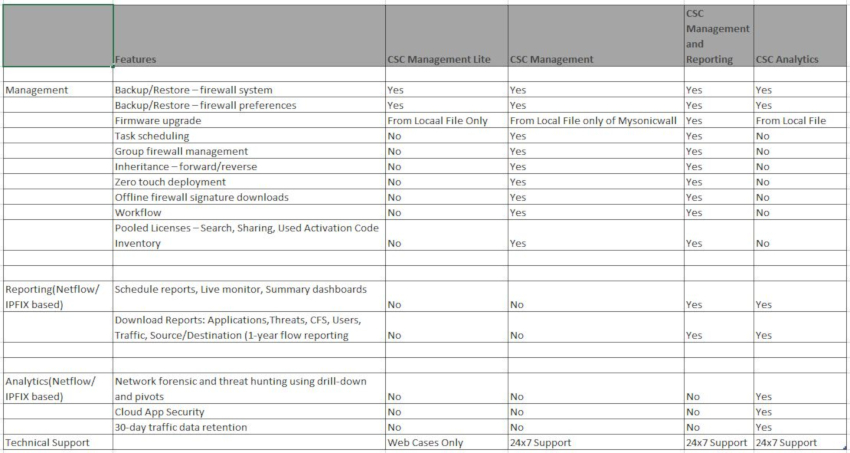 Full details at https://www.sonicwall.com/support/knowledge-base/171018140338183/
​How firewalls work against threats?
04/03/2019
You likely have seen your computer display a message about your firewall. You know it keeps your computer safe, but what do firewalls do to protect you?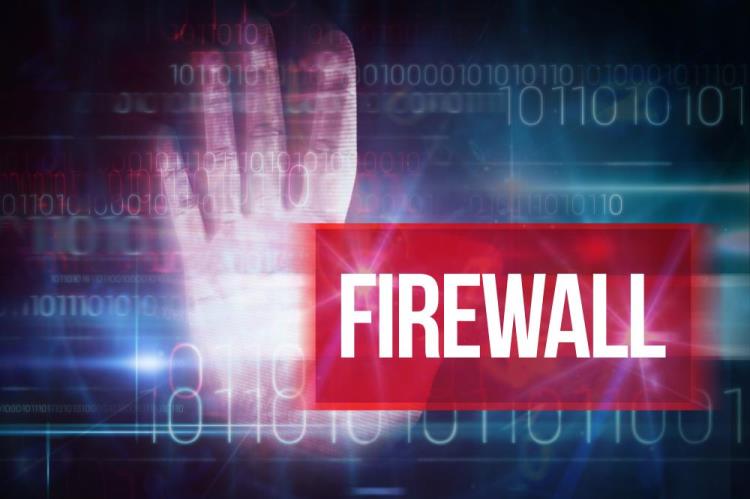 How do firewalls work?
Firewalls are software programs that prevent someone from accessing your computer. It identifies inbound threats and isolates them so that they don't have a chance to wreak havoc with your system.
They're not just good at keeping viruses, malware, and so on out, though. They can also be used to prevent the transmission of sensitive data out of your system. So, if you have an employee who is trying to transmit protected files, the firewall can prevent that.
Finally, a firewall might also be programmed to block what it deems malicious sites or sites that are considered a no-no. If you're running a business and would prefer that your staff do not access social media while at work, the software can be programmed to block access to those sites.
Essentially, a firewall works by following a set of parameters that your IT professional puts in place. If it comes across a request, incoming or outgoing, that falls outside of those parameters, it will block that request.
By blocking any requests that do not fit the preset parameters, it ensures that your entire system is safe.
There are different firewall types out there. Some are relatively simple and focus on just keeping malware off your system. Others, like those provided by SonicWall firewall, can do much more. It is one of the reasons that many businesses choose SonicWall firewall for internet security.
These firewalls have become an integral part of our business community here in the United Kingdom and worldwide. The proprietary SonicOS operating system used to power every SonicWall firewall appliance offers reliable performance every time.
Getting your device is simple enough. You only need to contact SonicWall Sales. They'll work with you to find the right option for your business.
You'll have to choose between the SonicOS basic operating system and the SonicOS Enhanced operating system. Newer devices will come with the Enhanced operating system. The primary difference between the two is that the Enhanced version provides:
Zone Management




WAN load balancing




ISP failover services
SonicWall set out to provide a service that would crush the others on the market. They wanted it to be the best available and to provide an alternative to services that didn't quite make the grade. As their existing clients can attest, they were more successful than anyone could have dreamed.
Why choose SonicWall?
If you take your enterprise security seriously, this is the best option for you. SonicWall is highly effective at not only blocking threats but also identifying potential risks. You'll get the level of protection that you need, at a cost that is reasonable.
Maybe you want a program that can identify and ward off malicious programs. Maybe you need the added protection of having incoming emails thoroughly vetted before they hit your servers. Perhaps you want to be able to have complete control over what sites your staff can access.
No matter what level of protection you are looking for, this company has the right option for your needs. They have built their reputation as being:
One of the top cybersecurity companies worldwide




An innovative company, always looking for new approaches to make systems even more secure




The industry expert when it comes to cybersecurity




A provider of products that work reliably and that will not let you down




Very in tune with their client

s'

needs and always willing to improve their product offering
Many companies say that they produce the best products on the market. In the case of SonicWall Sales, this is not an idle boast.
If you want the best of the best in cybersecurity, there is only one choice – SonicWall Sale
Why a business VPN is more important than ever in 2018
13/02/2019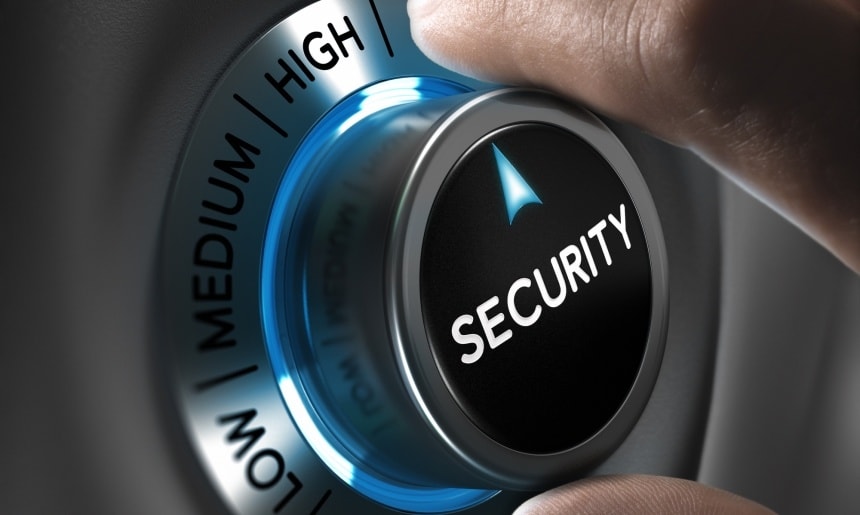 Whether you are running your business through the office or any other secret place, VPN for business is more important in 2018 than any year ever. In this highly competitive world, Virtual Private Network has become a need rather than just an option.
Recently, there have been a lot of cyber attacks observed in most of the countries that forced authorities to make drastic changes in their privacy laws. This is also one of the reasons why VPN has become a necessity for individuals as well as big businesses. No matter what type of business you are running, you need to have a digital presence and this is a reason why business VPN for 2018 is in such a high focus.
In last few years, the attack from Ransomware has shaken the entire world and businesses are taking every single step to keep their data secure and safe. It is a kind of malware that secretly encrypts your data and use it as a hostage to demand any amount of money which needs to be credited to some anonymous account. The last couple of years have witnessed many cases where corporate were requested huge ransom in return for their crucial files and data. It is estimated that cybercriminals have made more than $1 billion through this illegal means. In the year 2018, businesses have started realising the importance of VPN that improves the security of your network and lowers any risk of data being encrypted or stolen.
Social networking is another platform where private information of users is being compromised and sold to the agents or advertisers which they can use to know the buying behaviour of people. Today, users are becoming conscious about their information and they are not ready to accept any breach of their private data. Virtual Private Network provides an ideal platform for all the internet users to protect their crucial data such as search results and online shopping patterns. 2018 is the year when internet users have started using advanced security methods such as VPN that allowed them to browse social networking sites without any fear of data breach.
In last few years, cryptocurrencies such as Bitcoin have shown much volatility in the prices and it attracted many new players to enter this market to earn some hefty returns in short period. However, just like other industries, cryptocurrency sector was also witnessed many attacks from cybercriminals who transferred bitcoins from the bitcoin wallet of several account holders. This is an aspect where VPN is very useful as it helps to protect the network of a user so there will be no leakage of username or account's password. Most of the key players in the cryptocurrencies are focusing on adding VPN as an inbuilt feature in their software to offer an additional level of security to account holders.
As the number of users taking help of internet to do their everyday activity is increasing every day, the demand for security solutions such as VPN will keep rising in coming time. Here at SonicWall-Sales, we offer the best VPN deals in the UK.
Comparison of business firewall VPN Services
12/02/2019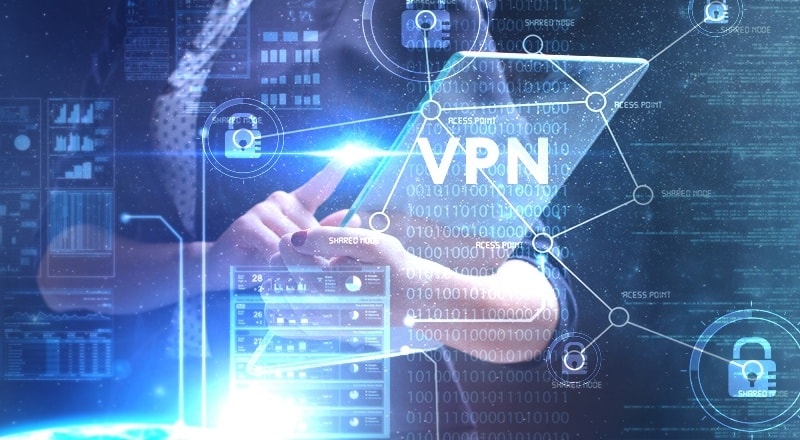 Virtual Private Network plays a vital role in developing an encrypted and secure connection to a less secure network such as the internet. VPN offers encrypted tunnels which look after network traffic and maintains the confidentiality of communications. It is mostly used to provide secure access to end-user devices that mainly include laptops, tablets, Smartphone and personal computers. There are several service providers available in the market that offer the functionality of VPN. Go through following points to check out the comparison of business firewall VPN services:
The VPN service of Cisco is based on wide range of products such as AnyConnect. It is a product based software which can be run on all mobile OS and desktops. Cisco VPN solution does an outstanding job in performance metrics. Apart from VPN termination, it also offers some other functionality.
Dell

SonicWALL

VPN

services:
After acquiring SonicWall, a giant technology company Dell started providing a wide range of appliances which are mainly dedicated to remote and secure access. The first is the SRA appliance that mostly emphasis on SMB environments and it is quite restricted to the VPN concentrators. On the other hand, E-Class SRA appliances cover much additional functionality such as malware protection and mobility management. This is a key reason why Sonicwall VPN service for business and Sonicwall VPN for enterprise solution are in such high demand.
SRA appliances are classified into three different categories which are SRA virtual, SRA 4600 and SRA 1600 appliance.
F5 Networks VPN services:
F5 Networks VPN solution used to be served as a comprehensive suite and standalone product. IT includes VPN functionality in the form of APM. It helps a wide range of functionality that involves a knack to connect via the deployed appliance. This functionality is provided for almost every mobile platform and desktop computer. The level of performance mainly depends upon the common platform on which module is deployed.
The VPN access solution of Citrix is merged into NetScaler Gateway which offers an easy way for customisation. NetScaler Gateway provides more than just VPN functionality. It provides secure access to XenMobile, XenApp and XenDesktop sessions. Considering the traffic status, the support for DTLS and TLS sessions is provided by Citrix Gateway. It is also added in NetScaler ADC appliance and combined into the different Citrix applications. You can consider deploying it as a part of appliance solution or virtual device.
Each of the VPN solution discussed above comes with different appliance alternatives that feature unique specification. So remember to go through all the specification details such as how many users will be secured and how many concurrent sessions will be available. Once you have selected the right option, you are good to go.
The licensing structure of all above firewall VPN services mentioned above is quite complex and it mainly depends upon the platform which has been deployed. So before making any decision to choose VPN solution for your business, make sure you seek valuable inputs from an expert in the field.
What is VPN and why does my business need one?
12/02/2019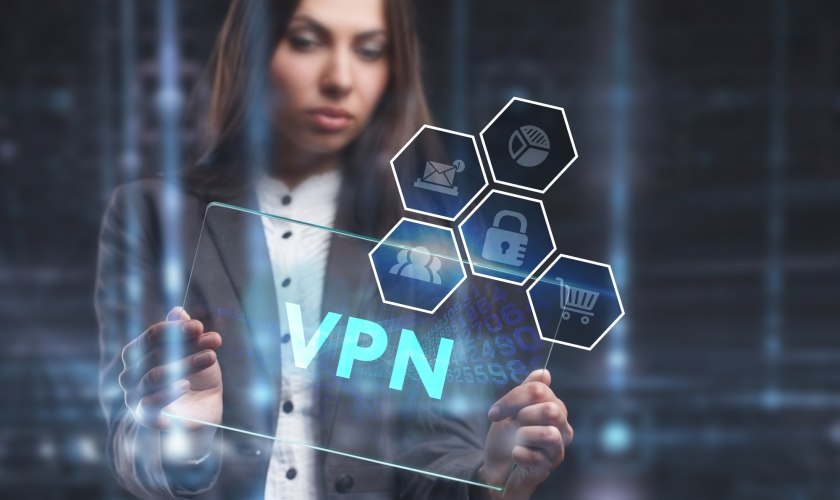 Virtual Private Network plays an important role to bring in advanced security to your network using highly advanced security methods. VPN looks after your data safety when you use any public network to transfer data from one device to other. VPN is extremely handy when it is practically unviable to use any unique device to protect your network. When we talk about VPN for business security, it definitely has a crucial role to play in its varied range of applications:
VPN service lets your employees execute their job from any location of their choice. By offering remote access to your staff, you can increase their productivity and efficiency which will ultimately bring a lot of positive results for your business.

What VPN does that it provides you with a temporary IP address and hides your primary IP address. This way there will be a low risk of data loss and you can easily share any form of sensitive information with your staff.
Once you start using VPN in your system, you will experience a significant boost in the performance of your operations. This is mainly because of fast data transmission without any lag in the speed and performance.

From the business point of view, VPN is more economical than any other form of private network. Instead of hiring distance networks to facilitate safe data transfer, businesses can utilise their current public network using Virtual Private Networks.

If you are planning to set up Virtual Private Network in your system, then you need to consider the scalability factor as well. Businesses need to consider growth aspect that may result in an increase of infrastructure and employees. In case of expansion, it will be quite expensive to replace entire VPN setup with the new one. Thus,

you need to consider the growth factor while installing VPN for your business for the initial time.

Most of the time

, the performance of

VPN

is

not entirely under your control and you need to depend on your internet service provider to achieve a particular level of performance.

So

make sure you get in touch with your internet provider and discuss all your requirements with him.

VPN makes it possible for you to hide the identity of any user in your network by giving him an anonymous status. This way you can protect the client's data from other users available on the network. You can also rely on data safety methods like encryption that makes it impossible for hackers to track any data that is being transmitted in your network.
At times, VPNs can be bit complex to configure and install in your system. So make sure the person who is looking after the entire VPN set up have proper knowledge of issues related to your network security. Though Virtual Private Network (VPN) brings many advantages for your business security, it also comes with few limitations. To identify all these limitations and try to fill the loopholes involved in the system by taking some vital steps. To browse our available VPN's, click here.
What is involved in setting up a SonicWall VPN?
12/02/2019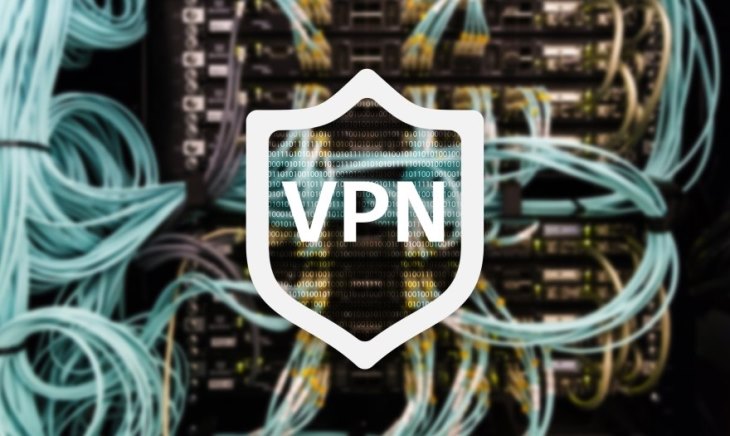 When you talk about protecting a system from hackers, viruses and other threats, the first thing that comes to mind is a firewall. SonicWall is one of the most famous companies when it comes to firewalls. It is one of the known companies working towards preventing cyber crime for more than 25 years. They have served more than 500,000 businesses spread across 150 countries through their innovation, products and partnerships. One of their most popular products is the SonicWall VPN. This VPN gives users secure access to applications and files at remote locations. If you are new to SonicWall VPN, you will surely have some questions regarding its setup.
Well, setting up a SonicWall VPN is not complicated. You simply need to follow a series of steps and it is done.
B

efore you start the VPN setup, you need to configure the Sonic VPN device. For configuring, you need to log in to the device and click on the VPN button. Follow the steps mentioned by VPN Policy Wizard and complete the setup.

T

here

are two options to set VPN – site-to-site VPN and WAN

GroupVPN

.

Now, on the master unit, go to VPN option and then look for Settings. Under this tab, tick the Enable VPN option. To make it easier, change the name of Unique Firewall Identifier to an easy to remember a name. Once you have entered the new name, click on Accept.

You also need to add details in other fields in the form of authentication type, IKE Authentication and more.

Next click on the Network tab. Here the setting will change depending on whether you are on the local network or remote. For a Local network, look for the LAN Subnets options present in the drop-down. For remote access, you need to create a new Address Object.
After Network, you need to fill the Proposals and Advanced tabs. Ensure that you add information to all the fields. Once done, click on OK button.

To review your VPN policy, see the VPN Policies page.

Every SonicWall VPN has two devices – a master and a secondary device. Now repeat the same steps on the secondary devices – a master and a secondary device.

The proposal on Master device should match the other device.

Make sure you tick the Enable Keep-Alive option in the Advanced tab.
Once done, click OK to save the policy on the other device also.

You can always make changes to the VPN policies to control what traffic is allowed to follow through the tunnel. To expand access, you need to create additional Address Objects on each of the firewalls.
While configuring SonicWall VPN, you need to ensure there are no typing errors or problems in the WAN connections. You need to check that the network that you refer to as local on one side need to be referred to as Remote on the other side and vice versa.
Site-to-site VPN connections with SonicWall is fast and easy! It can be done in many ways, so choose a method that suits you.
Read next article: how to create a professional cold email without going to recepient's spam folder