Latest News
15/06/2015
Check the latest blogs and updates from SonicWall-Sales.com
The Most Important Features to Consider When Choosing a Firewall
12/08/2021
When it comes to choosing a firewall, there are many features to take into account. A firewall offers businesses of all sizes today a wide variety of benefits, including protection from malware, viruses and hackers. However, the number of features you need is often an area of confusion for business owners. Different firewall options offer varying security levels, and your firewall choice will depend on the type of company you own and the size of your network. Here at sonicwall-sales.com, we are committed to helping you protect your network, and by considering the most important features listed below, you'll be able to set yourself up to be fully protected moving forward.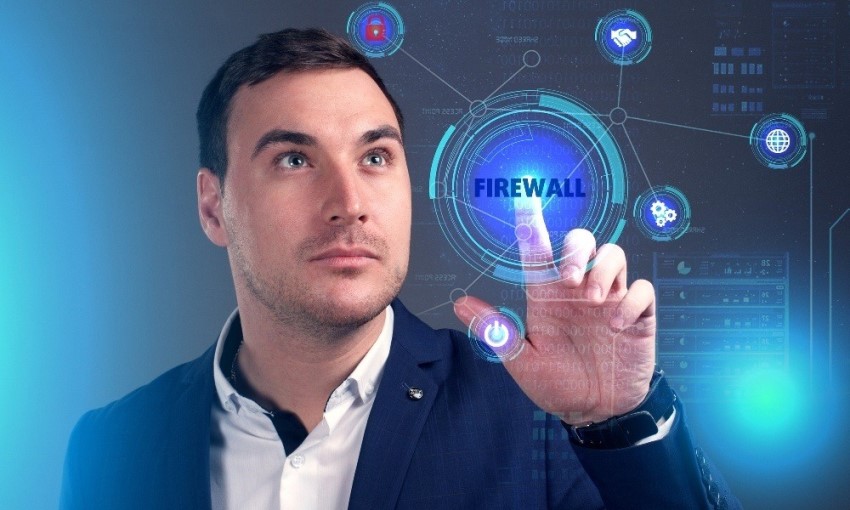 The Top Firewall Features to Consider When Purchasing a New Firewall
These are just a few of the top features we recommend any business today considers when purchasing a new firewall. Each SonicWall firewall will offer slightly different benefits and features, so consider which are the most important for your business.
High Availability
For anyone that's particularly concerned about losing their firewall, make sure it comes with built-in high availability. This offers you protection if your primary firewall shuts down, as the secondary firewall will immediately take over its job. This is something that's more important for larger businesses, as opposed to small ones that can probably get away with not having a firewall for a short while. When companies are protecting the data of thousands of customers, this is something you cannot afford to skip over when choosing a network security firewall, as you risk exposing their data in an emergency.
Virtual Private Network
A VPN helps to create a safer infrastructure for your business, and we recommend that any firewall you purchase includes this as standard. VPNs will offer site-to-site encryption, and they make your IP address anonymous so no one can see where you are really connected from. This stops anyone from seeing what you are up to online or knowing what pages you are looking at.
Packet Filtering
Packet filtering uses a router to function as a firewall, which then examines data that passes through a network. While it does offer only limited protection, it's something that smaller businesses may want to consider if they don't use their network too much. It will offer some protection against attacks, but not those that are using application layer vulnerability.
A Proxy Server
A proxy server works by changing the IP address and acts as an in-between for the internet and your computer. It can handle thousands of connections at the same time and is a good option for anyone on a budget. A VPN is generally a more secure option, but this is an excellent solution for a smaller company. However, you could use a proxy server and VPN together for extra security, which is something many companies are choosing to do today.
What Size of Firewall Do You Need?
After considering the features you may need in your firewall, you'll want to consider the size of the Sonic firewalls you need. This will depend on the current size of your organisation and whether you are planning to scale up in the future. These are the three main options when it comes to choosing a firewall:
Host-Based Firewall – This is a program that will only protect a single computer, and each system or computer in your office will need to have a separate host-based firewall. It's an affordable and easy solution to set up for larger businesses, however, it will generally only offer you the bare minimum protection you may need.
Network Firewall – These will protect multiple computers at the same time, which makes it much harder for anything to get into your system. Network firewalls run on a separate system from your host, therefore it is easier for viruses to be detected before they make their way into your system.
Enterprise Firewall – If you have a very complex system that is used by thousands of employees, an enterprise firewall is the way to go. They should come with built-in high availability and a VPN. Of course, they are going to be the most expensive of the three options but are ideal for companies that are especially concerned about security.
As you can see, there's a lot to consider when it comes to choosing a firewall for your business. The types of firewall listed above all offer different levels of protection, and popular models like the SonicWall Soho firewall will be suitable for small and medium-sized businesses. A good software firewall will offer your company the protection it needs from potential viruses and threats, which is something that any company working online today needs to be aware of. On top of installing a Soho firewall into your network, we encourage you to also look at offering your team more training about the risks they could come across, which will help to offer your system even more protection.

How Many Firewalls Does Your Business Need?
28/07/2021
As with anything in life, it can be tempting to think that by adding more firewalls to your network, you'll secure your business even more. However, the guidelines for firewalls will vary depending on the size of your business and the network you are trying to protect. Here at sonicwall-sales.com, we are here to guide you through the process of selecting a SonicWall firewall for your business and discuss the options that would be best for your needs.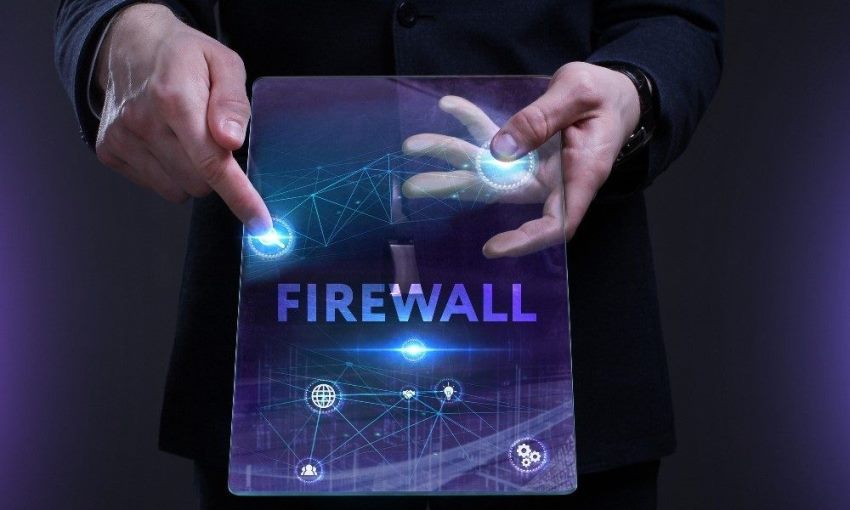 Are You Trying to Protect Clients or Servers?
For anyone who considers improving their firewalls and security for their business, you'll find two phrases often pop up. Client-protecting refers to a firewall that's located between the users who are browsing the web and the Internet itself. For example, if one of your employees ends up on a malware site, then the firewall will be there to stop the malware and will protect your network. On the other hand, server-protecting refers to a firewall that's trying to protect your servers from attacks. This is critical for any unexpected attacks, which could go on to destroy your business and cost you a fortune to recover from.
Depending on the type of business you own and the system you use, you'll need to consider the priorities you have as far as security. Many businesses today will opt to have two firewalls, one for servers and one for clients. But, as no two systems are the same, you'll want to consider what's needed to protect your company. When considering multiple firewalls and asking of do you need a firewall, it's all about thinking your company's needs at the current time. New SonicWall firewalls are designed to meet the needs of small and medium-sized businesses across the country, and we can also work with you to find a solution for a larger company.
How Many Firewalls Do I Need?
When businesses try to mix both client and server protecting configurations within one box, this is often when issues occur with firewalls. For this reason, some companies today are opting to use two or more firewall types to protect their business. Of course, when looking at the SonicWall firewall options available to you, you'll need to consider the cost of adding multiple firewalls to your business. Sometimes, companies will pay subscription fees for antivirus software, and they find that just paying for what they need is more cost-effective than a larger plan with unnecessary features.
For companies that primarily have an email server and a VPN gateway, you'll likely just need a client-protecting firewall, and two firewalls are unnecessary. One system would therefore be enough for your requirements and offer you the adequate protection you'll need. However, for companies with a wide selection of servers that offer e-commerce and public service solutions, you'll want to really consider the number of Sonic firewall solutions you go for.
Types of Firewall for Small Businesses
For companies with between 10 and 1,000 employees, you'll usually find that a SonicWall firewall that focuses on client-protecting is the best choice for you. If you are mainly using email and a few other incoming services, this protection will be enough for a small or medium-sized business. However, if you have lots of clients and servers within one business, with open access for users, consider separating the firewalls and using separate internet connections if that's a feasible solution for your business.
For those companies that entirely rely on the intern, such as an e-commerce store, we definitely encourage you to increase the number of firewalls you use. Each of your firewalls will need to be configured so that it offers you the most reliable solution and protects your online business. Also, consider using multiple internet connections to ensure you have a reliable connection at all times.
Work with an Experienced Firewall Supplier
If all of this talk about firewalls still feels completely alien to you, we encourage you to reach out to our team of experienced professionals. Businesses today often find making decisions about their network security to be incredibly overwhelming, and we completely understand this. Our team will be able to discuss with you how you use your network and what the best solution would be for your company. They'll keep your budget and requirements in mind at all times to provide you with a list of the firewall features you need to ensure you have.
Protecting your network and business should be one of your top priorities this year. Many businesses have had an incredibly challenging time, and cybersecurity threats are continuing to increase, so we recommend finding a firewall solution sooner rather than later if you don't already have one. Contact us today for more information and to discuss the number of firewalls that would be suitable for your business.
Reference video:
Impress Computers
Is It Possible to Have a Secure, Firewall-less Network?
14/07/2021
A secure, firewall-less network is something that many companies today are considering to be a possibility. However, the question you need to consider is why would you want to take this risk? With SonicWall firewall options being incredibly affordable today, you don't want to take the risk of leaving your network open to potential cybersecurity attacks in the near future. Keep reading to learn about the benefits of a network firewall and how you can work to protect your business this year.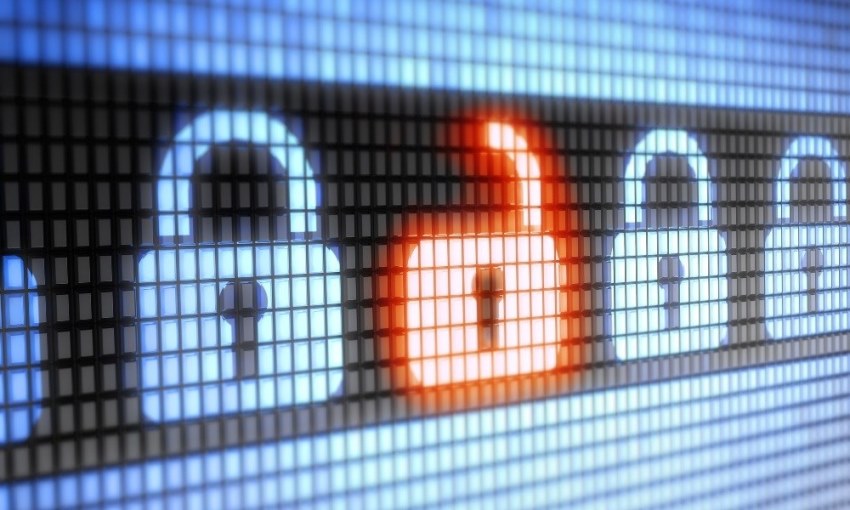 Reducing Potential Attacks On Your Business
While a network firewall is certainly an excellent solution for any business today, there are some simple tips that any company will need to follow. If you are going to use laptops, computers, or any form of the network within your business with or without a firewall, ensure you are keeping security in mind at all times. Firstly, only use the services and programs you actually need and don't install unnecessary services you won't ever use. On top of that, only allow access to these programs and services for the employees who really need them. Not everyone in your organisation needs to use everything you have installed, and this can minimise your chance of a cybersecurity attack due to carelessness from an employee.
Disable or remove anything that's not currently needed on your system. After you've completed this process once, ensure you keep reviewing your network regularly. Cybersecurity is never going to be a one-time job and is something that needs to be reviewed according to a regular schedule. Of course, new SonicWall firewalls will be the best supporting tool to work alongside these regular checks and can offer you the peace of mind to know that your network is safe at all times.
Concerns About Firewall Security
For anyone who's not used a firewall before, you may be concerned about security when installing this onto your network. However, the thing to remember is that firewall security issues don't usually occur due to the technology. The firewall security level is usually excellent, and in fact, the issues occur with policies and misconfigurations, which are a result of human error. It's impossible for anyone to completely avoid errors, but you'll want to ensure that the members of your IT team are comfortable with this task and are trained to look after your firewall properly.
Of course, we all know the reasons that mistakes of any type occur within businesses today, and these can be applied to your network firewall security. Firstly, ensure everyone within your business receives adequate training about security and the use of a firewall. On top of that, don't overwork your IT team to the extent where they are exhausted and unable to properly concentrate on the task at hand. Avoid overcomplicating policies within your business, as oftentimes, this leads to confusion for everyone within your company. The more straightforward you make your systems and policies, the more likely everyone is to follow them.
Supporting Your IT Professionals
In organisations of all sizes, IT professionals are often stretched to their limits today. With our ever-increasing reliance on technology, they are the most used members of businesses today and are constantly working to resolve issues within companies. When you don't manage the policies and rules within your business, this can create more vulnerabilities that attackers can then take advantage of.
For many IT professionals today, find there are too many bad rules which make it hard for them to make efficient decisions, and these often result in issues being overlooked. They'll sometimes plan to return to a problem, later on, only to never find the time or energy to return to that area. This issue can then remain in your system for many years to come and offer a hacker an easy point of entry. However, with a Sonic firewall in place in your business, you'll have one less thing to worry about, although you may need to consider how many firewalls you need. This is an excellent solution for businesses of all shapes and sizes, and when installed properly and maintained by your IT team, you'll find it's one of the best investments you make for your business in a long time.
SonicWall firewalls offer a robust and affordable solution for businesses of all types today and help to protect your systems. As you can see, it's certainly not worth leaving your business open to chance by opting for a firewall-less setup. This usually results in disaster for most companies and is something we recommend any company relying on technology for this daily operation to avoid. While it can be tempting to think that making a few simple switches to improve security in your business will be all that's needed to secure your business, a firewall will take your security to the next level and protect your company from malicious attacks.
Do I Still Need a Firewall When Moving To The Cloud?
16/06/2021
With so many companies transitioning to the cloud today, it's understandable to question whether you would still need to pay for a firewall when your information should be secure in the cloud. However, the cloud isn't a complete solution when it comes to security. Today we're going to discuss why cloud security isn't the only protection you need when moving to the cloud.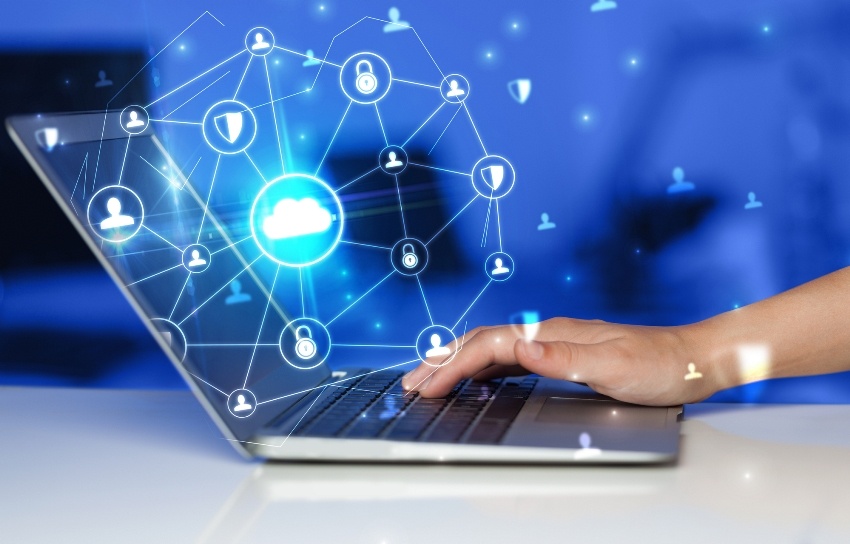 Is the Cloud Secure?
If you are wondering whether you still need a firewall when using the cloud, the answer is yes. Cloud security doesn't offer the protection most businesses need today and won't protect your current network infrastructure. If you are accessing the internet constantly for work, firewall cloud security is also needed. The cloud may offer you protection for your documents and hosted environments and stop unwanted visitors, but that isn't the only protection you need. You will have strengthened one area of your system, but you'll leave others open to just as many risks. Public and private clouds both offer good access and data protection, but there are still ways that hackers can attack other parts of your server without a network firewall.
Protection On The Internet
Regardless of the size of your business, we all use the internet today throughout our working day. Whether your employees are downloading files, sending emails, scrolling on social media, or just browsing the internet, there are dozens of sites that aren't properly secured that they may find their way onto. The more employees that you have within your organisation, the greater this risk is for your company. While the cloud can offer your business a secure environment, the devices that your employees are connecting to it with aren't necessarily protected. This is a huge threat to businesses of any size, and this is where a SonicWall firewall can provide the protection with your company needs. A firewall can offer you additional perimeter security from cyber threats even while you are using the cloud to store your data.
Remote Working Concerns
Another issue that companies are facing today is that their workforce is no longer all based in one location. If your staff are still coming into the office each day, you can use a traditional firewall to protect that single location. SonicWall firewalls will filter out the traffic in your location and is an ideal solution for anyone working from the head office. However, with employees today working from home, hotels, and anywhere else they fancy, they can't benefit from a traditional firewall. If you are wondering why a firewall is necessary, accessing your work's systems from public Wi-Fi is of huge concern. You can't guarantee that your system will be secure when working from anywhere in the world.
That's where a cloud firewall comes into play. With employees around the world still working from home, cloud-based firewalls can reach your entire network, which could stretch to any location in the world. It can offer a solution to fit a huge number of devices and different devices that your workforce use. This is one of the best ways to protect your company while using the cloud and working remotely today.
Finding a Solution That Protects Your Entire Operation
While the cloud offers many great benefits to users today and increases security, you'll want to look at every way in which your IT infrastructure needs protecting today. Network perimeter security is still necessary to use today, but you'll also want to protect your clouds and internet access. A Next-Generation firewall can work with public and private clouds but will also secure your business regardless of where your employees are working from today. It's important to understand that cloud security by itself is not enough protection for companies today. You don't want to leave your network open to attacks or risk one of your devices being infiltrated when working offsite.
Avoid Making Your Data Public
When you do initially move to the cloud, one of our top tips is to be very careful about what you make public. Ensure your data is protected by securing all the documents you don't want anyone to access. This is one of the most common mistakes we see companies make today when operating in the cloud, and while you may think it's just going to be shared with your employees, you'll need to make sure that doesn't extend to the world at large.
The cloud is one of the most exciting modern developments that companies have adopted throughout the world today. It offers so many benefits to companies of all shapes and sizes, but there are still some security concerns to be aware of in this area. We always recommend using a Soho firewall or another of the new SonicWall firewalls to protect your business. You can never be too safe when it comes to protecting your data and systems, and you'll save your company a lot of hassle and time in the long run by adopting this solution for your business today.
Introducing the Updated SonicWall Network Security Administrator (SNSA) for SonicOS 7 Course
08/06/2021
With plenty of customers now running SonicOS 7.0, SonicWall Global Enablement has updated the SonicWall Network Security Administrator (SNSA) course to show you how to take advantage of SonicWall's most advanced security operating system yet.
The SNSA training curriculum is designed to teach students specific SonicWall network security technology. The course will provide students with the skills to successfully implement and configure SonicWall firewall appliances and security services.
Improvements included with the updated SNSA course:
Two days of instructor-led classroom training: 80% hands-on labs and 20% lecture
Four hours of online learning modules (recommended to be completed prior to the classroom portion)
Instruction and materials based on the recently released SonicOS 7 firmware
Essential Security Tips For IT Infrastructure
06/06/2021
IT infrastructure is something that needs to be protected in businesses today of all sizes. There are a few key areas which you should always consider when setting up your IT infrastructure. If you are looking to apply for a scheme such as the Cyber Essentials scheme, you'll need to meet certain requirements to ensure your business is secure before receiving the certification. Today we're going to share the key areas you should be looking at when it comes to IT infrastructure management this year.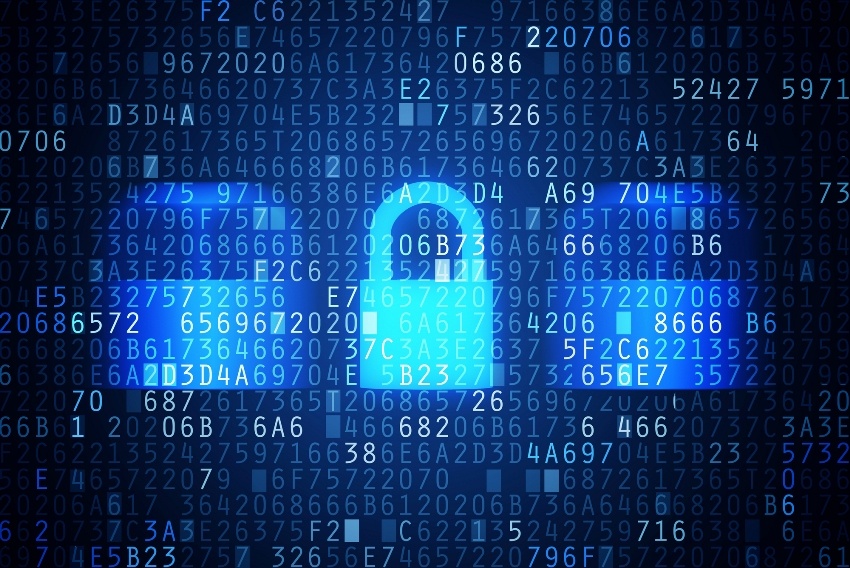 Firewalls
A firewall is critical for any organisation today, and it will ensure that your network is protected whenever it's in use. Restricting access to your network can minimise your chance of attacks. A SonicWall firewall can secure your network by restricting the traffic that travels inbound or outbound to your network. It can be used with mobile devices and computers and reduces your chance of an attack. Ensure your SonicWall firewalls are configured correctly and that you have someone within your organisation who can manage this firewall. This will offer you the protection you need within your organisation today, especially with the increasing risk that companies face today when completing most of their work online.
Accounts and Passwords
Secure configuration is critical for devices and systems today within any business. You want to prevent employees and outside users who shouldn't have access to your system from entering the first place. Firstly, you'll want to assign users to the systems they need access to and don't overextend the number of users on each system. You should only be offering your employees the access they need to complete their job role and nothing extra. When you have guest accounts or temporary accounts that are no longer in use, ensure these are removed as soon as possible to avoid issues in the future.
Passwords should be used to protect your systems, and your company should create a password policy. Ensure passwords have a minimum length requirement and no maximum length requirement. If it seems that a system has been compromised, ensure the system forces passwords to be reset. Encourage employees to choose safe and complex passwords and to use different passwords on every device they use.
Malware Protection
Protecting your devices of all types from malware risks is crucial for IT infrastructure support. You should work to restrict malware and untrusted software, which can cause damage to your systems and give someone the chance to access confidential data. This risk is most apparent when your employees access the internet, where viruses and worms are more likely to make their way into your system. Educate your employees on the risks of downloading online applications, opening an unusual email attachment, and installing software that they aren't authorised to use. We always recommend using anti-malware software, which can detect and disable malware before it makes its way into the system. On top of that, only allow your employees to download and use software that's placed on a safe list by your organisation.
Patch Management
Finally, patch management can be applied to both your devices and servers. This will ensure that your software and devices aren't vulnerable to further security issues when these could be avoided or fixed. Any device today that uses software has vulnerabilities, which are regularly found in software. However, once these are discovered, hackers quickly exploit these weaknesses to attack computers. Patches can help to support your company through these issues, and they are often released immediately once an issue is found or during a regular update schedule.
To secure your devices and software, you'll need to ensure you are regularly updating your software. You'll need any software you used to be both licensed and supported, and you should remove any software that you no longer use. Within two weeks of a patch being released, you need to update the software if it's marked as a critical or high-risk issue. This will help to protect your network and software throughout your time using it. Keeping on top of software you no longer use is critical to avoid weakening your system and subjecting your network to attacks.
There are quite a few elements that come together to secure your IT infrastructure, but we always recommend starting out with a firewall. A Sonic Firewall can protect your system for years to come and avoid you losing crucial data or jeopardising your business. When you combine all the tips listed above, you'll create a completely secure system for your business, which will allow your employees to keep working with ease. Ensure accounts and software that you no longer use are quickly removed from your system and that you assign someone in your business to oversee this task. With more education for your employees about the importance of cybersecurity, you can encourage everyone to work together and protect your systems.
Reference video: CSIAC
What is a Cloud Firewall?
02/06/2021
A cloud firewall is a network device that's software-based but developed in the cloud. They are used by businesses around the world today to stop unwanted visitors from gaining access to their network. This is a modern business solution that any company that works online should be considering for their business today. A firewall is a crucial security consideration for businesses of all sizes, but there are now a few different options you can choose from to secure systems. Keep reading to learn more about the benefits a cloud firewall could offer to your company today.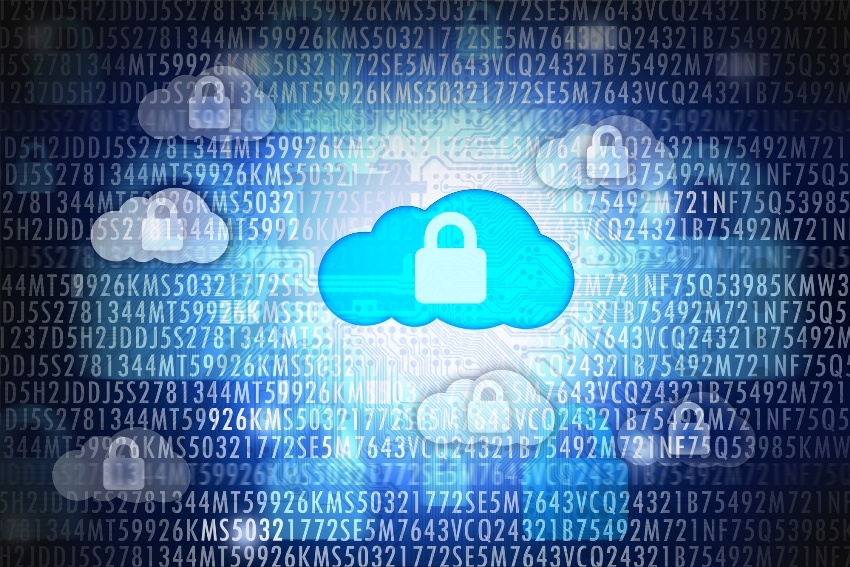 What is the Cloud?
Before we get started looking at cloud firewalls, let's discover the cloud definition. Cloud computing is used to describe computer system resources, such as data storage, which are available to users over the internet. These often don't need active management from the user, and the software or database is run on servers that are based online. The cloud is used by so many service providers today, and cloud firewalls are a popular cloud-based security solution for companies.
Why Should I Use a Cloud Firewall?
Cloud firewalls offer dozens of benefits to users today, which is why they are such a popular security solution. A cloud firewall can be used by a company of any shape or size, and they are easy to scale as your business grows or scales back. If you do find you begin to use additional bandwidth, firewalls can be adjusted to still offer the same level of protection for your organisation. A cloud firewall can filter traffic from a huge selection of sources, including the internet. It will help to improve security for your business, and it can also be used for identity protection.
The great thing about firewalls is that they are readily available today. SonicWall firewalls are an affordable solution for small and medium-sized businesses. No company is too small to benefit from this solution, and you'll find that you can enjoy immediate protection once it's installed. You'll experience the same level of security as a traditional solution, such as a SonicWall firewall. Finally, a network firewall can offer you the tools to manage the solution and control the performance and usage as you would with a Sonic firewall.
Is a Cloud Firewall a Good Option?
While most companies today are very satisfied with their cloud firewall solution, one consideration is that you will be reliant on the availability of your provider. If there are any issues or downtime with the provider, this could open you up to the risks of a security breach. You wouldn't receive any protection at this time, which is a huge concern for organisations of all sizes. For larger companies, you may want to employ a security team who can look after your network in the case of an emergency.
A cloud-based firewall won't know who visitors are and often has little understanding of how a site works. Some users find that these solutions are too generic and don't support more specific vulnerabilities. This can sometimes result in them not being blocked, which causes the same security threats as you would have without the cloud firewall. However, more companies than ever before are moving away from on-premises servers and opting to work in the cloud instead. With more endpoints to be protected than ever before, the need for a cloud firewall is greater than ever.
Cloud Firewall Solutions
When it comes to selecting a cloud firewall, there are two different options available to consumers today. Firstly, SaaS firewalls are most similar to your traditional hardware or software firewall. However, it's an off-site solution that's deployed from the cloud. Alternatively, you can opt for Next-Generation Firewalls. This is a cloud-based service that is deployed within your virtual data centre. They'll protect your own servers, and the firewall is based on a virtual server. From there, it can secure traffic coming in and out of applications in the cloud. Either of these solutions may be suitable for your business, and they can help with any concerns you may have surrounding security in the cloud.
When choosing a cloud firewall solution for your company, you'll always want to take the time to ensure this is the right option for your needs. You may prefer to look at SonicWall firewalls, which are known for their security benefits for small and medium-sized companies. They offer you a complete security solution and can quickly and easily be adopted within your business. You'll enjoy improved control over your network and reduce your concerns about security threats. Protecting your data and system is more important today than ever before. With more of us relying on computers and online databases, we need to ensure our work is protected to avoid any issues from occurring that could impact the entire organisation.
How SonicWall TotalSecure Threat Protection Can Assist Your Business
17/05/2021
If you are looking for a way to protect your small or medium-sized business without spending a fortune, we recommend considering SonicWall TotalSecure Protection. SonicWall is an industry leader in security, and as a small business owner, you need to be able to count on your security tools to keep your business protected. For everything from small and mid-size businesses to large multinational corporations, the SonicWall firewall delivers an intelligent resolution in a cost-effective package. Keep reading to learn more about this security solution, or read here for more information.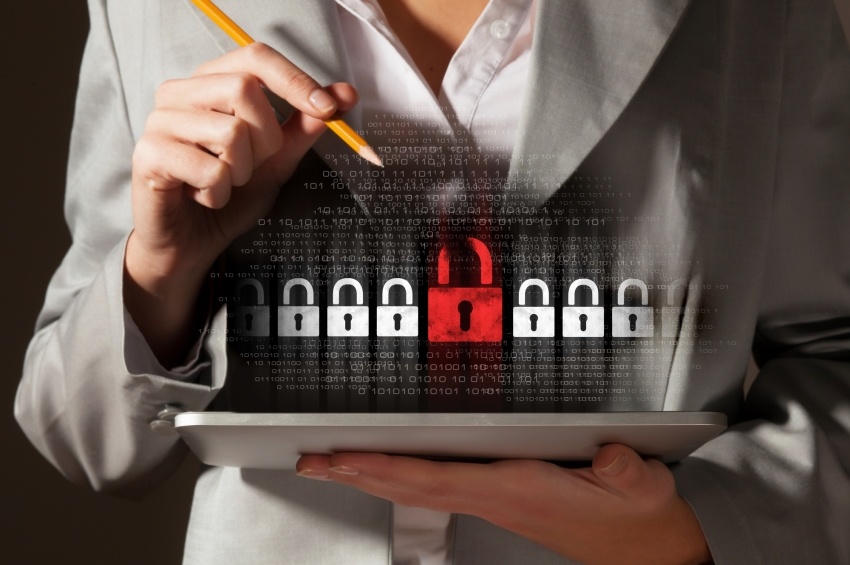 What is SonicWall TotalSecure Threat Protection?
SonicWall TotalSecure Threat Protection is a multi-layer network security solution designed to provide small businesses with non-intrusive protection against malware, spyware, viruses and phishing attacks. The SonicWall TotalSecure firewall security solution offers features that will help your business to stay protected from security threats around the clock. It offers businesses of any size antivirus and anti-spyware protection, content filtering, 24/7 support, DNS Security and much more. TotalSecure Threat Protection is supported by Gen 7 SonicWall firewalls. This includes the SonicWall TZ270, TZ370 and TZ470. SonicWall Sales will be able to guide you when making your purchase, to ensure you choose the right solution for your business.

Gateway Anti-Virus and Anti-Spyware
The top layer of security from TotalSecure includes the addition of gateway antivirus and anti-spyware. It scans every incoming connection to your network and all its connected users and computers. This gateway antivirus will detect and block inbound web threats. It scans for the latest known threats as well as those that have just been discovered within the last hour, so you won't have any blind spots where new attacks can slip through undetected. This protection goes further than a traditional firewall because it provides real-time scanning with no impact on your network speed or performance. It also adds a layer of protection to your network that is not just limited to those users who connect through your gateway. Every single computer connected to your network, even if they connect from home, will be protected from threats as well.

Intrusion Prevention Service
The next level of security provided by the SonicWall firewall security kit is the intrusion prevention service. This feature protects your network against new and emerging attacks that are not covered by traditional firewalls. It can detect these attacks before they impact computers or users in the network. This prevents malware from being able to install itself on your network or from being able to propagate through your network.

Content Filtering
The content filtering feature will block access to websites and information that is deemed questionable. These websites are often used to deliver malware or are known to be delivering phishing attacks or other types of attacks on your network. Combining this with a top-level gateway antivirus feature can give you even more protection from threats outside your network, like phishing scams or malicious ads coming into your system in the form of links.

24/7 Support
Anytime you have a problem, you can get help from SonicWall. 24/7 support is available, so you won't have to wait for normal business hours to get assistance. This TotalSecure protection support will help you resolve any issues you have with TotalSecure so that it is always functioning at its best. You can rest assured that you are protected against the threats that you are most concerned about.

Basic DNS Security
The TotalSecure Threat Protection features a basic DNS security feature. This feature allows you to ensure that the internet domain names that are assigned to and used by your network are only known to you and your trusted computers. It will prevent users from being able to make changes in your network's DNS server settings so that they can get around this security.

Network Topology with Host Info
The final feature included in the SonicWall TotalSecure Threat Protection is the Network Topology with Host Info. This feature allows you to easily see which systems are connected to your network. You can also see any open connections that exist on your network. This is a great way to quickly identify any unauthorized computers or users on your system.

The SonicWall TotalSecure Threat Protection includes all the built-in security features of the SonicWall Gen 7 Series with additional protection. This is a great way to protect your business and ensure that it is able to handle any type of attack you are concerned about. You get the power of a next-generation firewall and the complete suite of the network security services you need to ensure your business operates securely online. If you are looking to buy a SonicWall firewall, contact SonicWall Sales for support and assistance today, who will be able to provide you with the best solution for your security needs.
You might be interested to read this topic: What is a Cloud Firewall?
We can now ship within the EU
01/05/2021
Great news for our customers within the EU.
We now have a warehouse in The Netherlands so any hardware orders destined for coutries outside the UK will come from NL. No import duties or tax issues!
We also have an additional store at https://www.sonicwall-sales.eu. All currency is in Euro.

What is a Firewall Sandwich?
30/04/2021
The cybersecurity threats to companies of any size are only continuing to increase year by year. You may have heard of the term firewall sandwich used in reference to cyberattacks in recent times, which often save the day and minimise the damage caused to a company during difficult periods. A SonicWall firewall sandwich can make or break the damage done to your company when facing a cyber threat. Regardless of the size of your business, you'll want to learn more about what a firewall sandwich is and how leveraging this can prevent your company from falling victim to cyberattacks this year.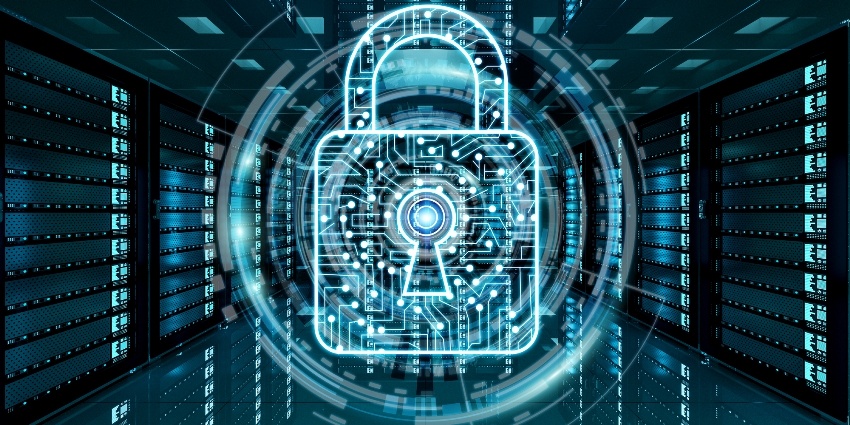 What is a Firewall Sandwich?
A SonicWall firewall is one of the best ways to protect your small or medium-sized business. Sadly though, hackers are only becoming more advanced in their methods of attacking companies, so many companies are now employing what is called a firewall sandwich. A firewall sandwich is created when multiple firewalls are used by a business. Instead of just offering hackers one obstacle to get through to your system, a firewall sandwich works by adding multiple obstructions on their route into your system.

A SonicWall firewall sandwich has become a common option for companies of all sizes. With decision-makers in businesses recognising the increasing risks each year to cybersecurity, companies are doing anything within their control to secure their business for years to come. Whether you own a small business or a large multinational company, cybersecurity should be of top concern to protect your network. As companies continue to expand, they often forget to consider if their current coverage is enough to fit their growing needs. Protecting your network from end-users should be a top priority for decision-makers in any company, but it's something that is often overlooked today.
How to Create a Firewall Sandwich
If you are looking for a way to meet your company's performance needs without reducing the speed of your network, a SonicWall firewall sandwich is one of the top solutions for you. This firewall sandwich can be achieved with various types of firewall, such as the SonicWall SuperMassive 9800s for larger companies or a SonicWall small business firewall for those not needing as extensive protection. SonicWall firewalls offer high levels of protection to users, and a firewall sandwich will allow you to add more appliances as your company's demands increase in the future.

A SonicWall firewall sandwich will offer you application control, anti-spyware and anti-virus inspection, SSL decryption and much more. With real-time services on each packet, you'll be pleased to know you won't experience limitations to performance or any network latency. By tripling or quadrupling your security, you'll find you are much more protected from attacks and add extra hurdles for hackers to cross before reaching your system.
Who Should Consider a SonicWall Firewall Sandwich?
If you think your company is too small for a firewall sandwich, you may want to think twice about that statement. With more employees than ever before working from home and increasing threats each year as hackers become more aware of weaknesses in systems, a firewall sandwich can benefit companies of any size. If you have high network demands, a mobile team of workers, or are looking to monitor user activity, a firewall sandwich is a good solution. You may not be aware that threats may exist on your LAN today, and a firewall sandwich can also provide you with reports and user activity information for this.

SonicWall Network Security Manager
If you do opt for a firewall sandwich for your company, consider adding on the SonicWall Network Security Manager. This single interface allows you to control hundreds of firewalls from just one place. It offers remote zero-touch deployment and makes it quick and simple to set up new firewalls. When using SonicWall firewalls, you'll be able to see the security risks you are facing, and you'll enjoy viewing the analytics available to you. For those who are keen to keep on top of security threats, you'll also appreciate its automated audit-ready reporting. Full customisation of firewalls is easy to achieve, with quick and easy deployment available using custom templates. At the same time, we also recommend looking into the SonicWall TotalSecure Threat Protection. This can extend your protection further and even assists with security for those working from home.

SonicWall firewalls can offer you a complete security system, and when employed as a firewall sandwich, you continue to reduce your risk of being the victim of a cyberattack. With more of us than ever before working remotely, the potential damage to our systems only continues to increase. Businesses of all sizes can benefit from the SonicWall firewall sandwich, and it will be one of the best investments you make for the future and security of your business this year.

Reference video: SonicWall
10 Reasons to Upgrade to the Latest SonicWall Gen 7 TZ Firewall
22/04/2021
People often struggle to say goodbye to their things. We grow attached and comfortable with the stuff we use on a regular basis. For instance, I have an old couch that I seldom use that I'm nonetheless unable to part with. This comfort zone can be dangerous, as it makes you hold on to things you may no longer need.
We similarly get used to our old network devices. But unlike keeping an old couch, not updating your security gear on time can compromise your entire network. There's no time like right now to evaluate your needs and adapt. Eliminate things that aren't needed so that your network is simplified, and update those devices that are critical to the operation.
A good firewall is a cornerstone of a secure network. It'll stop advanced cyberattacks, as well as keep up with the speed, performance and productivity needs demanded by today's workplace.
Upgrade to a new Gen 7 firewall here

Here are the top 10 reasons you should consider updating your legacy firewall to one of the latest 7th generation SonicWall TZ Series firewall (TZ270, TZ370, TZ470, TZ570 and TZ670 Series):
1. Multi-gigabit support in desktop form factor with high port density
Organizations require increased throughput to support bandwidth-intensive applications — and as such, need multi-gigabit ports. Additionally, having a greater number of ports allows organizations to connect more devices directly to the firewall.
Why Upgrade: Gen 7 TZ series next-generation firewalls are the first desktop form factor to bring multi-gigabit (2.5/5/10G) interfaces or fiber (SFP+, SFP) interfaces, while the legacy or Gen 6 firewalls support only gigabit interfaces. Gen 7 TZs also support a minimum of 8 ports, while Gen 6 supports only 5.
2. Superior hardware upgrades with expandable storage and redundant power supply
Gen 7 TZs come with an expandable storage that enables various features, including logging, reporting, caching, firmware backup and more. A secondary power supply is available for redundancy in case of failure, ensuring business continuity.
Why Upgrade: Gen 7 TZ series models come with an expandable storage slot on the bottom of the device that provides the ability to expand up to 256GB, while Gen 6 does not. TZ670 comes preloaded with 32GB expandable storage, and TZ570/670 series firewalls support two AC power supplies for redundancy. The optional redundant power supply is available for purchase with TZ570/670 Series, while all other Gen 6 and Gen 7 firewalls support one power supply.
3. Groundbreaking firewall inspection, DPI performance and IPSec VPN performance
Network bandwidth requirements from apps, HD video streaming, social media and more continue to increase. And keeping up requires faster firewall inspection, DPI and IPSec VPN performance, which provide a secure network without performance degradation. Having faster firewall performance provides organizations with a greater capacity to utilize higher internet speeds and support more concurrent and remote users.
Why Upgrade: Gen 7 TZs offer up to 4 times firewall, DPI and IPSec VPN performance over Gen 6 firewalls.
4. Scale higher with increased connection count (per second, SPI, DPI, DPI-SSL)
Having a higher number of concurrent connections provides greater scalability by enabling more simultaneous user sessions to be active and tracked by the firewall.
Why Upgrade: Gen 7 TZs offer up to 15 times as many maximum connections as Gen 6 firewalls.
5. More single sign-on (SSO) users
The single sign-on feature improves employee productivity and reduces IT support costs by enabling users to gain access to connected systems with a single ID and password.
Why Upgrade: Gen 7 firewalls allow up to five times more SSO users to benefit from the use of single sign-on than Gen 6 series.
6. Increased VPN connectivity
For organizations with remote and branch locations, such as retail POS businesses, the ability to create a larger number of site-to-site VPN tunnels is essential. It enables organizations to connect distributed networks together and securely share data.
Why Upgrade: Gen 7 offers up to eight times more site-to-site VPN tunnels than Gen 6 firewalls.
7. High VLAN interfaces
VLANs support the logical grouping of network devices, reduce broadcast traffic and allow more control when implementing security policies. This provides logical separation of devices on the same network. High VLAN interfaces allow better segmentation and performance for organizations.
Why Upgrade: Gen 7 TZ series offers up to five times more VLAN interfaces than Gen 6 TZ series.
8. 802.11ac Wave 2 technology with higher max number of access points
11ac Wave 2 technology enhances Wi-Fi user experience by supporting MU-MIMO technology. An integrated Wi-Fi option enables organizations to extend their wireless network farther without purchasing additional hardware. Alternatively, high number of APs supported by the firewall provide better scalability of the Wi-Fi network.
Why Upgrade: Gen 7 TZs (with the exception of TZ670) offer integrated 802.11ac Wave 2 support, while Gen 6 supports only 802.11ac Wave 1 or 802.11n technologies. Gen 7 TZs support up to four times as many access points as Gen 6 series.
9. Brand-new SonicOS 7.0 support
The feature-rich SonicOS 7.0 operating system features modern UI/UX, topology view, enhanced policy, advanced security and networking and management capabilities, along with TLS 1.3 and default support for BGP routing without the need for additional license.
Why Upgrade: SonicOS 7.0 support is available on Gen 7 series and not available on Gen 6 series. Gen 6 series firewalls require the purchase of an additional expanded license to enable BGP support, while the Gen 7 include BGP support as default with every firewall purchase. Stateful HA support is available on Gen 7 TZs, but not Gen 6 TZ series.
10. 5G USB Modem Support
The USB 3.0 port in the Gen 7 TZs could be used to plug in a 5G dongle for 5G connectivity. They're backward compatible with 4G/LTE/3G technologies with the use of corresponding dongles.
Why Upgrade: 5G technology support is available on Gen 7 TZ series, but not Gen 6 TZ series.
Business Continuity Best Practices for Small and Medium Businesses
16/04/2021
When it comes to disaster recovery best practices, small and medium businesses often focus solely on preventing cyberattacks. However, there's so much more to consider, regardless of your company's size and the amount of data you store. The most successful businesses in the world today are always one step ahead and preparing themselves for any unexpected disruption or danger they could face. Today we will discuss the business continuity plan best practices that small and medium-sized businesses should have in place. If you are looking for other solutions to protect your company's data, click here for more information.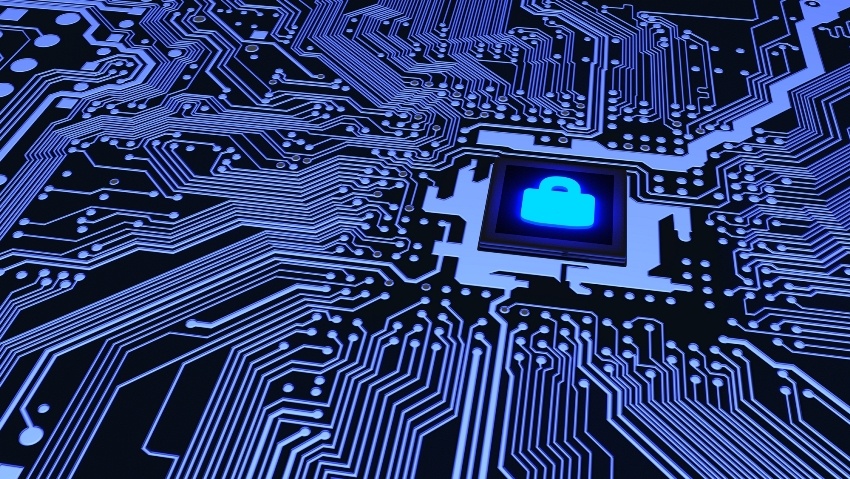 Make Your Whole Team Aware of the Plan
If you are a manager or business owner, you might be aware of your company's data centre disaster recovery practices, but what about your employees? It's not good enough in this day and age for only a select few people to understand how to react in an emergency. If you or the other people who know the plan were unavailable, you could jeopardise your whole business and everything stored on your server. Your employees should be aware of the types of firewall you use, and all teams need to work together to be aware of the emergency plan. While your IT team are most likely to deal with your SonicWall firewall, it's a good idea for a few others to be trained and knowledgeable in case of an emergency. The most prepared companies also have a run-through of emergency situations, so everyone knows exactly what they will do in this situation.

Cybersecurity Training
Unfortunately, attacks on systems can happen completely out of the blue, so it's important your whole team are trained and keep their eyes out for signs of abnormal activity on your work systems. New employees need to be aware of the business continuity best practices you are using and the types of firewall available to businesses nowadays. A SonicWall Soho firewall is ideal for a small business, and it's helpful for your new team members to understand the system your company is using to protect them. Criminals like to target weak links in systems, and they often try to take advantage of unsuspecting individuals and companies who may not know the signs of a phishing or other attacks.

Protect Your Network
As a decision-maker in a business looking to form the best data centre disaster recovery practices, a SonicWall small business firewall is without a doubt your best option when it comes to protecting your network. It's so quick and easy for a network to become infected today, and it can wreak havoc for companies of any size. SonicWall firewalls will protect companies with their two-factor authentication and antivirus solutions. These firewalls are designed with small and medium-sized businesses in mind. Just because you aren't storing a huge amount of customer data, don't think you can afford to have no protection for your system. Even the smallest companies are at a high risk of cybersecurity threats, and this can completely ruin a company if they aren't able to recover quickly.
Backup Communication Solutions
Most companies today are fully reliant on emails, but what happens if your email server goes down? Communication is key for a successful recovery after an incident, and if you are out of touch with your IT department and other managers, it won't be easy to continue work. Create emergency social media or WhatsApp groups that you can use in a tough situation. Slack is also another popular option that doesn't rely on the use of email.

Don't Delay Your Business Continuity Plan Best Practices Any Longer
Today is the best time to start thinking about your disaster recovery best practices. This isn't something you should put off much longer, and instead, we recommend taking action as soon as possible. Using SonicWall firewalls or even a firewall sandwich won't just protect you from an everyday cyberattack but can also be the essential protection you need in the case of a natural disaster. The small investment you'll make today could save your business from disaster tomorrow. Proactive business owners are far more likely to succeed and safeguard their income and company for years to come. Having business continuity plan best practices in place is essential for any company and doesn't just pertain to your digital systems. Of course, for maximum effect, ensure these plans are put into regular practice and training, so everyone knows how to react in the unlikely event of an emergency.

During the uncertain times we are all facing, protecting your business and safeguarding you and your employees' incomes should be one of your top priorities. Having been through so many challenges and times of loss in the past year, protect your company from future difficulties with a SonicWall firewall today.