Next-Generation Security for Mid-Sized Networks
05/03/2021
If you are looking for next-gen security to protect your small or mid-sized network, look no further than the Sonic Firewall series. These firewalls come without the huge price tag often associated with this product, while offering many incredible benefits and advantages to users. If you are concerned about security threats, you'll want to purchase a high-quality firewall that's built to protect your business. Today we're going to look at how a SonicWall NSA firewall can assist your business, and you can click here for more information about the product range.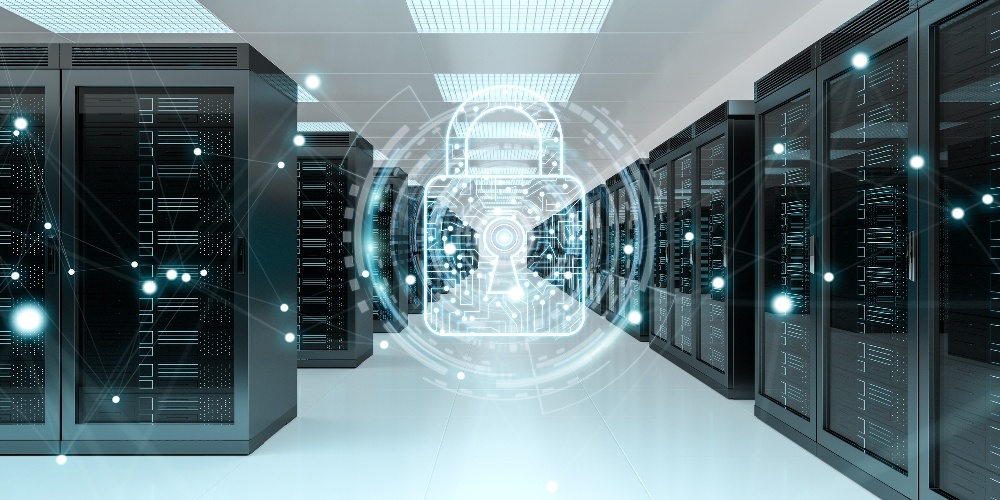 Designed for Mid-Sized Networks
The SonicWall NSA 2700 is designed for businesses with over 250 users and will protect your network from daily intrusions or potential attacks and security threats. It offers an affordable security solution, that is quick and flexible for your business needs. With on-box and cloud-based functions include WLAN management and secure SD-WAN, you'll reduce the chance of security threats and attacks, so your business can keep growing and succeeding.
Benefits of a SonicWall Firewall
There are many great benefits you'll experience by selecting a SonicWall firewall, such as the SonicWall NSA 7200 and SonicWall Soho firewall. With more employees than ever before working remotely, we love that the NetExtender provides employees with secure access to networks from their Windows, Mac or Linux computer or laptop. The Real-Time Deep Memory Inspection is a stand out feature of the device and will defend your company against side-channel and unrecognisable attacks.
Secure SD-WAN technology gives you a more secure and effective product, which is designed for use with your broadband network and the cloud-based technologies we all rely on. The SD-WAN technology is already built into your device, so you won't have to purchase a separate tool or license, making this a very cost-effective purchase. As SonicWall NSA firewall devices are designed with mid-sized businesses in mind, they provide high port density and performance levels. For ease of use, you'll appreciate the built-in wireless controller. Finally, after the initial output, you'll find this purchase saves you money in the long run while offering you high-performance levels.


SonicWall NSA 2700
The Gen 7 product range, including the SonicWall NSA 2700, includes a new operating system that simplifies security for users and focuses on small and mid-sized businesses' needs. It works to find encrypted threats and gives you insights into these threats and your traffic with the assessment report. You'll know exactly what risks you are facing, so you can minimise these issues in the future. It's a very easy-to-use device, featuring an app and auto-provision VPNs, which allow you to enjoy a no-touch user experience. You won't need to have an on-site technician to look after this firewall, making it the ideal option with so many of us working from home.
Purchase Options
When considering the SonicWall NSA 2700, you'll have the choice of two different licensing bundles for your needs. As well as purchasing the hardware by itself, you can choose between two licensing bundles, which are the TotalSecure Essential Edition and the Advanced Edition. You can also choose to pick out different services individually to fit your needs. The Essential Bundle offers you 24-hour support, anti-spam, content filtering, gateway anti-virus and application control. You'll also enjoy capture ATP sandboxing and the inclusion of RTDMI technology.
If you do opt to upgrade to the TotalSecure Advanced Edition, you'll benefit from all the inclusions listed in the Essential Edition. On top of these, you'll receive the SonicWall Network Security Manager. This offers you cloud-based seven-day reporting and cloud management. It will allow you to completely protect your mid-sized business and keep your company secure for years to come. This option is currently only for Gen 7 SonicWall firewalls, although previous models can benefit from the Advanced Gateway Security Suite instead.
During this ever-changing time, small and medium-sized businesses are facing more troubles defending their networks than ever before. With constant new threats appearing, you need to protect your business for years to come. SonicWall's products are great for branch locations and SMBs and offer you great value for money and easy installation. If you are concerned about security threats, ensure you invest in a high-quality firewall today, which will protect your livelihood and business from disruption.
Reference video: Check Point Software Technologies, Ltd.