Why Is Cybersecurity So Important for Businesses in 2021?
10/09/2021
The past year has brought about many changes in the way in which businesses operate. With more companies than ever before relying on the internet and computer systems for their everyday work tasks, protecting your business from cybersecurity attacks is more critical than ever before. Check our page here for more information about securing your business, and keep reading as we explore why cybersecurity is crucial for businesses to consider in 2021.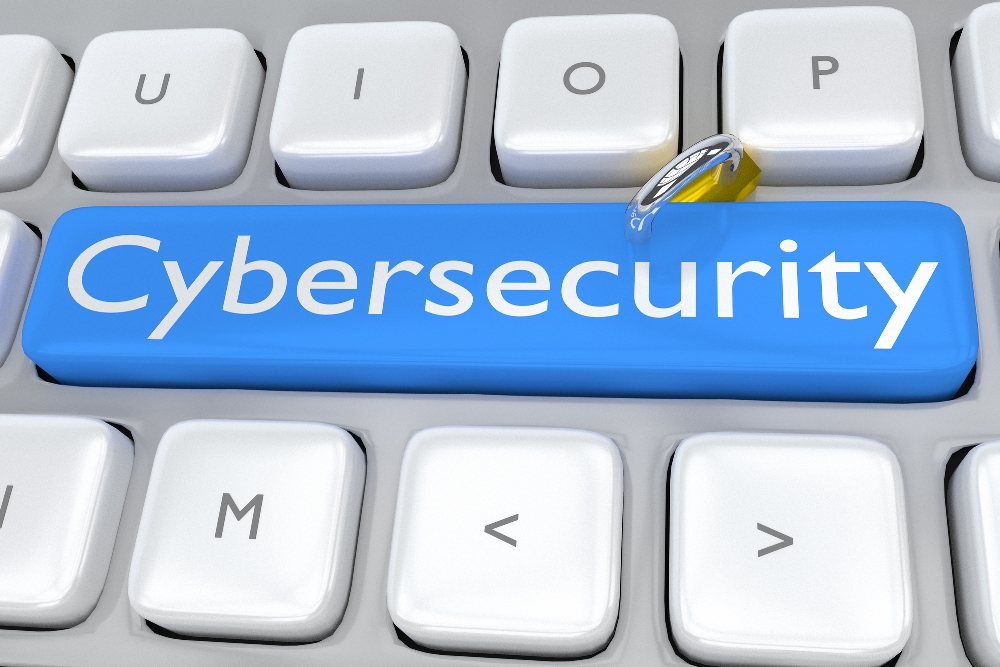 Cyberattacks Impact Businesses of All Sizes
If you think cyberattacks are reserved just for large corporations and CEOs to deal with, you couldn't be more wrong. Cyberattacks happen to companies around the world every minute, and once an attack on your business takes place, you'll find that thousands of people may be impacted. Some of the most clever ransomware attacks shut down whole cities with just one attack, which costs businesses millions of dollars over a few days. Cyberattacks can impact businesses around the world, and you'll find that regardless of where you are based, you can easily be attacked at any time. While you may think that these attacks will only impact the senior management in your business, they could also put your entry-level employees at risk. This is why education is so critical throughout your organisation so that everyone is aware of the potential signs of a cyberattack.

Technological Developments
While we'd like to hope that technological developments would help to reduce the number of cyberattacks and offer us more protection, sadly, this isn't the case at all. The importance of cybersecurity is more prominent in our society than ever before, especially with the introduction of 5G networks across the country. This faster speed of broadband makes it easier for cybersecurity in 2021 to be compromised. Technological developments can also help to automate cyberattacks and could increase the number of connected devices over the next decade by billions.

Cloud Computing
Cloud computing offers so many benefits to businesses, and it's an excellent way to operate and store your files online. However, as public cloud and software as a service is being relied on more by companies, these are now becoming subject to different risks and new cyberattacks. Even government organisations will be relying on cloud storage more in 2021, meaning that some of the country's most confidential information could easily be compromised during an attack.

Loss of Jobs and Income
One of the reasons that any business owner should start to care more about cyberattacks is the potential loss of jobs and income. After the recent pandemic, none of us can afford to become unemployed following a cyberattack, and your employees are probably already concerned about this happening anyway. When businesses lose thousands of dollars after an attack, sometimes their only option is to let their team members go to cut company costs. Even companies that would seem finally secure from the outside have lost millions to cyberattacks, which cause them to redefine their way of working completely. This is why installing a SonicWall firewall before it's too late is something we recommend all business owners do immediately.

Personal Information Loss
Although we've mainly focused on the concerns surrounding cyberattacks on businesses, there's also the risk of your personal data being lost online. This data is sometimes stolen and sold on for a huge amount of money, putting your personal safety at risk just because you didn't consider a SonicWall support firewall for your home or small business. When companies have their accounts hacked, they can also lose the data of thousands of their customers, which can cause a massive spiral effect and more issues further down the line. Even devices like Ring, which is a camera security device many homeowners are using, have been hacked in the past. This can leave you feeling unsafe in your home, which is somewhere we all deserve to feel safe and secure.

Keeping Up to Date with Cybersecurity 2021
Now that you know the answer to the question of why cybersecurity is important, it's vital that you continue to educate yourself about cybersecurity changes. As these attacks continue to develop, it's likely regulations and laws will change, and as a business owner, you need to keep on top of these at all times. We also encourage you to put more time and resources into training your employees, as individuals lower down in your company are likely also to be the victims of these attacks.

For more information about how we can help you to prevent cybersecurity attacks this year, don't hesitate to contact our team today. We'll be happy to share our knowledge and expertise and work with you to prevent the loss of jobs and income for your business. Cybersecurity attacks aren't going anywhere, so the sooner you defend yourself, the more protected your business will be in the future.
You might be interested to read the next post: How to Set Up a VPN in Your Office