Using a firewall with PoE integration
14/10/2019
hen it comes to setting up and protecting network devices for business, it can not only be time-consuming, but you can also end up with a lot, and we mean a lot of cables and power outlets running across your floors, hiding under desks, etc.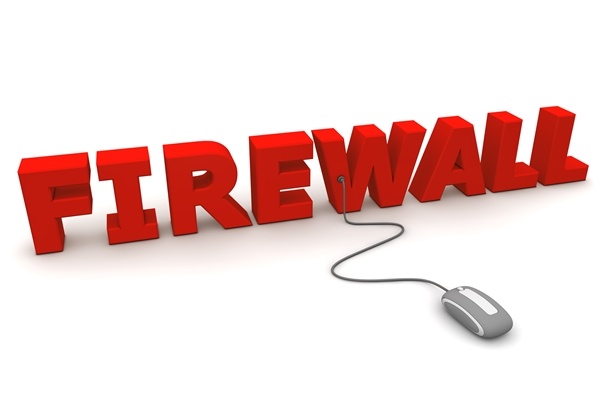 For example, printers, security cameras, access points, point of sale terminals, IP phones, and any other devices that you can think of that requires power and a connection to a switch or firewall/router.

With wires, wires, and more wires running through your business, is there a better way? An easier way?

Yes.

PoE Integration

For us, the fewer cables and wires in and around businesses, the better, and this is not just a dream but a reality when you use a firewall with Power over Ethernet (PoE).

PoE integration ultimately helps to reduce the need for additional equipment as well as lowering installation costs by passing electric power and data through Ethernet cabling and ultimately providing power and data connection to a range of networked devices all through one cable, helping to expand IP-based security all through highly efficient means.

For those mid to large range organisations with larger networks, you may have a PoE switch, which provides power and data to your PoE devices. And for all this is a good solution, there is still a cost associated with purchasing the switch.

For smaller networks, where you have only a few devices, purchasing a PoE switch can be seen as a waste of money. In such instances, we would recommend a Sonic firewall with built-in Power over Ethernet.

Why use a firewall with PoE integration?

Firstly, because these firewalls are designed for small businesses and those with remote workers or branches in different locations.

Using systems such as the SonicWall TZ600P and the SonicWall TZ300P helps to reduce costs and ease overall use all through offering integrated support for all PoE and PoE+ devices.

The SonicWall TZ firewall series provides power directly to a connected PoE enabled device, which can include:

Printers
Wireless access points
Point of sale terminals
Cameras
And any other IP devices you might have and use.
Secondly, because instead of two cables, there is now just one. Your device also doesn't have to be near an outlet, and you don't have to purchase a PoE switch – saving you the headache of designing office and floor layouts to suit cabling requirements and the cost of the switch.

Note: Both of the TZ firewalls mentioned above support PoE and PoE+ standards.

PoE and PoE+

PoE+ helps to satisfy higher wattage loads, supporting up to 25.5w of DC power, making it significantly more efficient to power devices that require 25wdc.

Helping to boost PoE output, the range of new features and capabilities of PoE+ solutions, have far-reaching, positive effects. One of which is helping to accelerate the deployment of all IP devices across several applications, taking things above and beyond professional security.

Using firewalls with integrated PoE helps to future proof your network systems, by providing a power and data transmission foundation. A foundation that you can continually assess and develop security solutions from.

However, when looking at using a firewall with PoE integration, you will need to consider:

The number of devices within your network

The distance limitations and potential voltage drops as a consequence

The appropriate and best firewall application for your business.

Benefits of using the TZ series SonicWall Firewalls

1. They consolidate a host of necessary security and networking features, allowing businesses to take advantage of high-speed wireless connectivity while using LANs to segment traffic.

2. Businesses with branches located in different areas can take advantage of the connection capabilities using the site to site VPN. There's also a reduction in cost and complexity when building a secure private network when using the Secure SD-WAN.

3. You can bring on new sites using zero-touch deployment, thus removing the need for permanent onsite personnel to provision the firewall. Using the SonicWall Capture Security Center, you can manage, through a single pane of glass, all SonicWall devices via the cloud.

And the biggest benefit?

4. Security. With more high-profile network breaches than ever before, across a range of sectors, businesses need to put the right solutions in place to protect their business. The TZ600P and TZ300P are designed to stop ransomware, phishing attacks, crypto-jacking, and much more.

SonicWall firewalls provide the highest security levels in the industry. Continually updating networks and systems and never resting on our laurels.

We aim to ensure that your business data and confidential information is safe from cybercriminals 24/7.

Find out how you could be using a TZ firewall with PoE integration to support your network today.

Call 0333 2405667