SonicWall Ways in which Capture Cloud Platform Protects Businesses
28/10/2019
Keeping systems and networks continuously protected is what SonicWall does best.
That and developing these systems so that they provide even further enhanced capabilities to customers, all while keeping products cost-effective and efficient to run.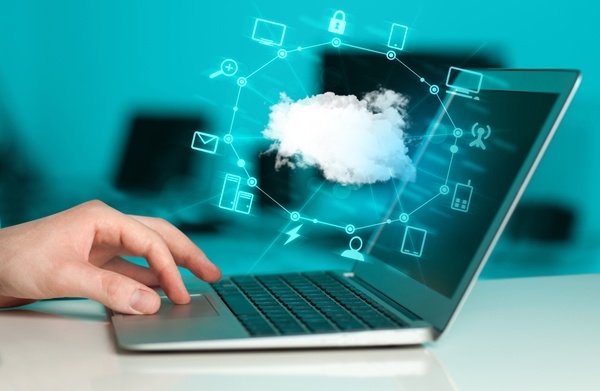 With the speed and number of cyber threats that target businesses daily, SonicWall is using the Cloud Platform to protect businesses further by:

Helping and supporting companies who operate cloud applications
Providing more cost-effective solutions for businesses of all sizes across all sectors
Offering more endpoint protection, supporting the empowerment of teams and administrators
Ensuring smooth wireless security with better planning and visibility
Incorporating mesh networking and zero touchpoint deployments.
How the capture cloud platform protects businesses

Through some of the best firewalls and app security measures, you can imagine.

For example:

SonicWall TZ300 – offers the best protection for small businesses who are looking and who need enterprise-level protection, all for a reasonably low price. The SonicWall TZ firewall series is best for network connections that are always up. For those high speed small or home networks, networks which are running cable, DSL or FiOS, or for teleworkers who require VPN connections, the SonicWall TZ is the ideal solution.

Soho Firewall – looking particularly at the 250 and the TZ350 range, these firewalls help to consolidate performance, security, and networking, saving your business time and money all through reducing costs and operating systems. With this firewall, you'll find SD-WAN, zero-touch deployments, and auto-provision VPN.

Cloud Security 2.0 App – one of the best home firewalls around. This security app works with Office 365 and G-Suite to provide increased protection from phishing attacks, email fraud, and zero-day threats. It can also identify malicious PDFs and Microsoft Office Files, mitigating the damage these can cause in cloud solutions (solutions like your Office 365 software, or G Suite and Dropbox, for example).

Secure email solutions – with SonicWall email security 10.0, businesses can have the multi-layered protection they need to keep inboxes safe. This solution provides attachment sandboxing and time to click URL protection. Focusing on protecting you from ransomware, having your business emails compromised, an array of phishing attacks, and email fraud – to name a few!

SonicWall Cloud Manager – this is a Wi-Fi network management system that is not only centralised, but it can be scaled to your business needs — helping you to simplify wireless access and control across a network of any size. You are in complete control all through a single pane, as well as through the SonicWall WIFI mobile app. Setting up wireless mesh networks and onboarding wireless access points have never been easier or more secure with the Cloud Manager app.

Speaking of access points – the SonicWave 200 series is a new advancement enabling businesses to better protect their online selves by enhancing wireless user experiences. This solution is extremely secure and, most importantly, affordable. Activating a host of security solutions through the SonicWave access points, such as Capture Advanced Threat Protection sandbox service, and Content Filtering Service, even when firewalls are not deployed.

SonicWall Planner – this Wi-Fi surveying tool helps businesses to secure their wireless networks while maintaining and enhancing user experience resulting in better and increased workforce productivity. Taking into account your business location, i.e., floor space, building materials, office space, power requirements, signal strength, etc., businesses can now make informed Wi-Fi coverage decisions that are best suited to them.

SonicOS 6.5.4 – supporting all SonicWall firewalls and hardware platforms, the SonicOS is the most up to date version of the SonicWall firewall operating system. Including improvements in network security, authentication, and wireless capabilities, this solution now provides businesses with much more comprehensive logging and reporting data and analysis.

SonicWall Capture Client – this solution can be one of the biggest benefits to a business. Allowing administrators to track threats more comprehensively, as well as kill them off before they reach their destination, the Capture client offers endpoint detection and response capabilities to support all business activities.

Businesses must protect their data and their information at all costs. With cyber threats showing no sign of slowing down, companies must deploy the best solutions for their networks.

The SonicWall Capture Cloud Platform is designed to do just that.

Protect your business, offering you the best solutions at the most competitive prices.

For further information and advice, give us a call on 0333 2405667, our team will be happy to help.