The SonicWall TZ Firewall Series
09/09/2019
As you grow and scale your business or home network, you, unfortunately, can open yourself up to further cyber crime and attacks.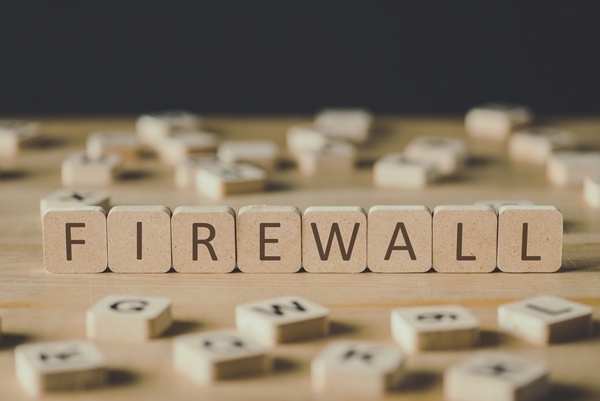 Having the right firewalls and security systems in place is what makes the difference when scaling.
Keeping you and your business safe online is essential. You need to be safe in the knowledge that no one can reach your confidential data or access personal information that they shouldn't have access to.
The good news is that SonicWall firewalls offer the highest level of security with products that are cost-effective and affordable.
With the new firewall series, small and medium-sized businesses can now have a firewall that operates at faster broadband speeds and is priced much more competitively.
The best firewalls within this series include:
SonicWall SoHo firewall




SonicWall TZ300




SonicWall TZ400




SonicWall TZ500




SonicWall TZ600
Products that can scale as you grow, this series has the flexibility to meet all of the demands of a distributed environment and more. Allowing for a centrally managed system, these products ensure standard protection across all locations, all provided by a SonicWall firewall.
Keep your networks secure and stay ahead of threats with a firewall perfectly suited to your business.
Why Sonicwall TZ?
Designed to be better.
A series of firewalls that protect small and medium-sized businesses, inspecting traffic and entire files with no restrictions on size or ports/protocols in use. The TZ Series offers the same level of security that you would expect to see in large corporations and institutes. Offering customers intrusion prevention, anti-malware, URL and content filtering, mobile access that is 100% secure, and application control.
Designed to be faster.
With faster broadbands and faster wireless connections, you need a firewall that can keep up. SonicWall firewalls cannot only keep up the pace but are also specifically designed to single out malware which may be hiding amongst encrypted SSL traffic. SonicWall Firewalls also provide the integrated controller which is of course wireless, offering extreme speeds with no additional costs.
Designed to be affordable.
SonicWall TZ300 offers Deep Packet Protection all at high speed but without the hefty price tag. What's more, the Total Secure bundle also includes application control, content filtering, SSL inspection, intrusion protection, antivirus, and the appliance itself.
Designed for growing businesses.
Known as being the latest ideal solution to stop cybercriminals compromising your business, SonicWall firewalls offer it all. Helping to solve all security and performance requests, the SonicWall series is priced cost-effectively, making them suited to a range of businesses and home office networks.
The Ultimate Firewall Appliance – SonicWall TZ300 Review
The SonicWall TZ300 is the perfect solution in providing cyber protection for small businesses that need and want enterprise-level protection, all for the best possible price.
The TZ300 is ideally suited to:
Network connections that are `always

up.`

Home networks or high-speed small businesses

Systems that run cable/DSL/or FiOS

Teleworkers who need VPN connections
Dell SonicWall's latest TZ appliances offer a performance boost over previous products in the range as well as providing the best wireless network management features around.
Supporting access points for integrated wireless network provisions and management, you can subscribe to round-the-clock support, IPS, anti-spyware, gateway activities, and content filtering services.
Wireless management also comes enabled as standard so that the TZ300 can handle up to eight SonicPoint APS; however, it's important to note that the anti-spam is a bolt-on option.
With versatility, a significant feature, setup of SonicWall firewalls is quick and easy. Here you can plan your antivirus scans, choose the best option for you when it comes to web content filtering, customise your policy with blacklists and whitelists determining when you want these to be active, apply acceptable use policies and more.
Ultimately you have control of activities such as web browsing, messaging and file transfers, blocking certain activities, or address book requests, all as you see fit.
Better security means better business
Extending protection beyond the home office to include branch offices and retail sites, SonicWall can be the most reliable link in the security chain.
Providing the right tools to solve your network security needs, continue to thrive and grow by taking advantage of everything online has to offer, knowing that you're protected 24/7 by SonicWall security.
For the next generation of protection for your network, call 0333 2405667, and see how we can keep your business secure from all online threats.
Read next blog: Firewall with PoE integration.integration.