How your SonicWall Firewall can protect you against even the worst cyber attacks
10/09/2020
Most people who are using some form of device connected online will have had, or fallen victim to a data breach, where their personal information has been compromised.
2020 has put the world in an uncompromising position as offices close and remote working and working from home becomes the norm.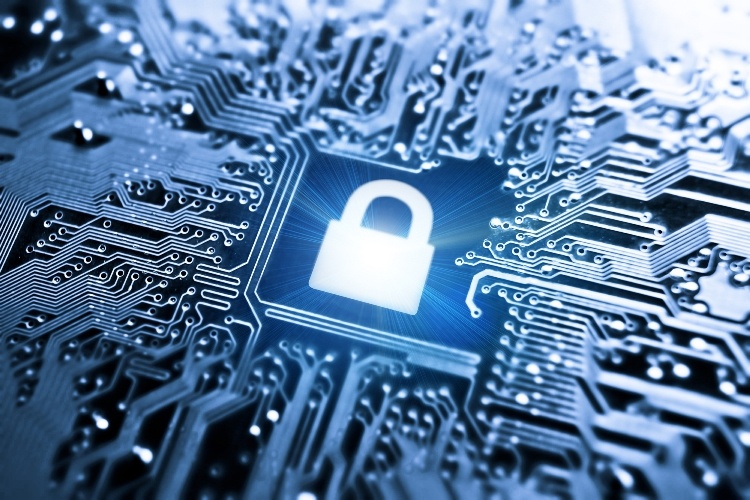 Unfortunately, with this, there is also an increase in the risk of cyber-attacks and, most definitely, data security breaches.
Below, we take a look at those 2019 cyber-attacks that, while not the biggest, had the most considerable impact, and just what measures you can put in place to prevent them from happening again.
Cyber Attacks we must learn from
Fortnite

With the gaming sector bigger than Hollywood and the music industry combined, it fast became a high-profile cyber target. And in 2019, the popular game, Fortnite, suffered a large-scale cyber-attack.

Hackers took their opportunity when a vulnerability was found in the games login systems. At this stage, hackers were able to impersonate actual players, view game details, chats, and purchase currency, which could then be moved to their own accounts.
Of course, this issue was quickly rectified; however, the volume of people affected and impacted by the hack is huge.

Georgia Institute of Technology
Unfortunately, Georgia Tech found a vulnerability in its web application a little too late. It was reported that cybercriminals gained access to a personnel database containing 1.3 million individuals, both students, and staff, personal data.

Quest Diagnostics
An awful breach in 2019 that resulted in the loss of a considerable volume of medical data – Quest Diagnostics was identified as being the biggest single breach in this category, with 11.9 million patients affected.

The data stolen included patients' credit card details, medical information, and personal identity information – all adding to the cybercriminals armour ready for blackmail and identity theft purposes.
Toyota faced a serious hacking attack in April 2019, when 3.1 million customers and employees had their personal information stolen. Names, birth dates, and more were all taken when hackers gained access to Toyota's internal computer systems.

How could we forget about Facebook with all of the daily media reports! As a social networking platform, Facebook is constantly under review, and when not one, but two breaches related to privacy were detected in 2019, we fast saw Facebook users (approx. 2 million) have their personal information exposed.

The silver lining is that these particular vulnerabilities weren't uncovered by cybercriminals but rather researchers looking for security flaws.
First American experienced a big blunder when they found out in April that 885 million customer records were available on their website for simply anyone to steal. With information dating back to 2003, records included customer's social security numbers, driving licence details, financial data, and more!

A malware attack that was widely distributed throughout 2019, Magecart affected an estimated 18,000 web hosts! This piece of malware hijacked the online cart systems that people use when making an online purchase—stealing people's financial details throughout the process.

Choice Hotels fell victim to ransomware back in August 2019 when approximately 700,000 customer records were accessed. A ransom note placed over the server demanded Choice to pay in Bitcoins for the stolen data's safe return.

Australian company Canva was targeted in May by cybercriminals who claimed they had accessed over 139 million users' details, which they were planning on selling on the dark web!

The failure to patch a known vulnerability, in a timely fashion, can have severe consequences. Not only this, but unsecured databases that are left exposed online are also a significant problem.

Learning from our experiences, we understand that data breaches and cyber-attacks can come in various forms.
We also know that, unfortunately, cyber-attacks aren't going anywhere fast, which means for businesses and individuals, we need to look to increase and take charge of our cybersecurity now.
Ideally, taking a layered and robust approach to cybersecurity is required today, as is real-time cyber-attack detection and robust prevention platforms, like the
SonicWall Firewall systems.
Best practice for tackling cybercrime includes:
Scaling your cybersecurity throughout all networks (wired, wireless, and mobile).




Using firewalls to fight against advanced cyberattacks.




Put in place cybersecurity layering measures with sandboxing, ideally opting for SonicWall Security.




Implement robust email controls to prevent phishing attempts.




Plan your network data.
According to research by IBM, the cost of an average data breach can be up to $3.92 million with FireEye reporting that just under half of all businesses are prepared to face a cyber-attack or data breach.
Businesses must protect their data now more than ever. Let SonicWall help you.
Call 0330 1340 230.
y