Protecting your business during a global crisis
24/09/2020
COVID19 has had a dramatic effect on the world. With companies changing the way they operate and work and teams are looking at different ways to communicate and access information.
A business's focus during this time is on how they will continue to operate. And in all instances, people ultimately need access to the tools and information to help them get the job done.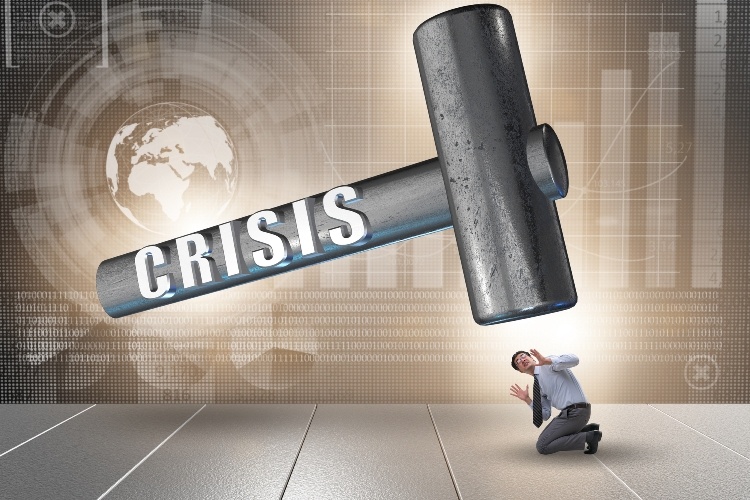 A firewall approach to a global health crisis
During the Coronavirus pandemic, each country has taken its own approach to protect its people.

Countries like Japan have almost used the technological concept of firewalls and built their own manmade firewall around their cities. They were restricting travel, placing quarantine restrictions on areas, and limiting the volume of people coming in and out of the country.
Japan's focus was to create a firewall that blocked the Coronavirus's inflow, just like a firewall blocks malware accessing its networks and spreading.
However, as Japan found out, firewalls have to be robust, with no room for error or indeed holes in the system.
So, what can businesses of all shapes and sizes do to protect their online networks further?
Protecting business during the global crisis
1. Make sure you have a robust business continuity plan

Your business continuity plan is not just a nice to have; it's a must-have. It should be a plan covering everything from adverse weather conditions to cyber-attacks, global pandemics, and more! It's advisable that these plans are checked and played out (to some extent) annually and should account for all business areas, including infrastructure, technology, communication, etc.

2. Securely expand remote working
Remote working is not a new concept; however, having your entire workforce working remotely is unique! The problem that most businesses have come across when expanding their remote working capabilities is that they don't have enough VPN (a virtual private network) licences to accommodate everyone.

This can be a risky place to be in, not only because your employees no longer have access to information and applications needed to do their jobs, but you also run the risk of employees trying to access networks via non-secure connections.
Businesses need to look at scalable, secure remote access solutions that can easily cope with an increase in users should the need ever arise.
3. Watch out for fear-based cyber attacks
Fear-based cyber campaigns are common among cybercriminals, and organisations must ensure that they have high or increased email security levels in place to help mitigate these cyber fear attacks.

Office 365 security, cloud application security, and endpoint protection solutions should all be implemented to prevent phishing attacks compromising networks.
4. Look after your endpoints
With more people working remotely, businesses must look at proactive endpoint protection that prevents attacks before, during, and after their execution.

Why cybersecurity matters now more than ever
We have an increased dependency on digital infrastructures. Today the internet and its many communication channels have become the only method (at times) for social/human interaction.

With more work from home policies coming into effect than ever before, workforces have been confined to social media posts, video calls, chat programmes, etc.
With this in mind, a cyberattack now, of any sort, on an organisation's network or across a family's devices would be devastating. Not only because of what the attack could cost you financially but because of what it can do to our mental well-being as all communication is lost.
Fear. As we've mentioned previously, cybercriminals are renowned for exploiting human weakness and thrive in the knowledge that people will, unfortunately, make more mistakes in times of global crisis. We need to be careful whom we trust with our data online.
For example, a recent cyber-attack occurred, which centred on a map that seemed to display Coronavirus statistics. However, Malware was concealed in this download, which then ran a malicious application on the computer and allowed hackers to access passwords and more.
It's important to remember some best practice points when working from home or when looking at increasing your level of security online:

Make sure you have a long, complex router password




Check all firewalls are active on your router




Don't reuse passwords across the internet




Use only reliable VPN when accessing anything online




Don't click links within emails that you're unsure of




Be careful whom you give your details to




Be sure to check the source of all URLs and ensure all apps and

programmes

you download are the original versions




Update your system software and applications regularly.
Software for business protection
SonicWall-Sales firewalls help to provide the critical security business solutions that organisations need, now.

Also, providing remote connectivity, cloud application security, and endpoint protection, make sure to call the team to find out how SonicWall can help keep your business safe now and during a global crisis.