How SonicWall TotalSecure Threat Protection Can Assist Your Business
17/05/2021
If you are looking for a way to protect your small or medium-sized business without spending a fortune, we recommend considering SonicWall TotalSecure Protection. SonicWall is an industry leader in security, and as a small business owner, you need to be able to count on your security tools to keep your business protected. For everything from small and mid-size businesses to large multinational corporations, the SonicWall firewall delivers an intelligent resolution in a cost-effective package. Keep reading to learn more about this security solution, or read here for more information.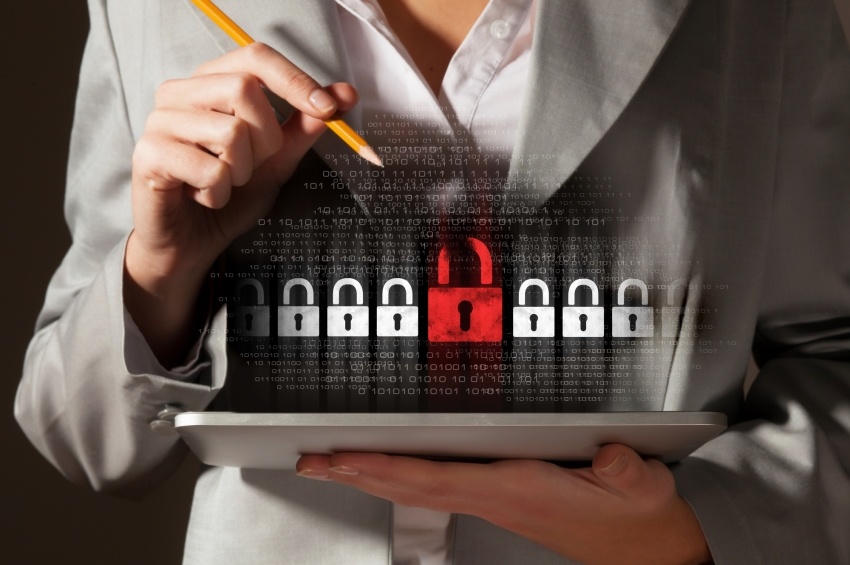 What is SonicWall TotalSecure Threat Protection?
SonicWall TotalSecure Threat Protection is a multi-layer network security solution designed to provide small businesses with non-intrusive protection against malware, spyware, viruses and phishing attacks. The SonicWall TotalSecure firewall security solution offers features that will help your business to stay protected from security threats around the clock. It offers businesses of any size antivirus and anti-spyware protection, content filtering, 24/7 support, DNS Security and much more. TotalSecure Threat Protection is supported by Gen 7 SonicWall firewalls. This includes the SonicWall TZ270, TZ370 and TZ470. SonicWall Sales will be able to guide you when making your purchase, to ensure you choose the right solution for your business.

Gateway Anti-Virus and Anti-Spyware
The top layer of security from TotalSecure includes the addition of gateway antivirus and anti-spyware. It scans every incoming connection to your network and all its connected users and computers. This gateway antivirus will detect and block inbound web threats. It scans for the latest known threats as well as those that have just been discovered within the last hour, so you won't have any blind spots where new attacks can slip through undetected. This protection goes further than a traditional firewall because it provides real-time scanning with no impact on your network speed or performance. It also adds a layer of protection to your network that is not just limited to those users who connect through your gateway. Every single computer connected to your network, even if they connect from home, will be protected from threats as well.

Intrusion Prevention Service
The next level of security provided by the SonicWall firewall security kit is the intrusion prevention service. This feature protects your network against new and emerging attacks that are not covered by traditional firewalls. It can detect these attacks before they impact computers or users in the network. This prevents malware from being able to install itself on your network or from being able to propagate through your network.

Content Filtering
The content filtering feature will block access to websites and information that is deemed questionable. These websites are often used to deliver malware or are known to be delivering phishing attacks or other types of attacks on your network. Combining this with a top-level gateway antivirus feature can give you even more protection from threats outside your network, like phishing scams or malicious ads coming into your system in the form of links.

24/7 Support
Anytime you have a problem, you can get help from SonicWall. 24/7 support is available, so you won't have to wait for normal business hours to get assistance. This TotalSecure protection support will help you resolve any issues you have with TotalSecure so that it is always functioning at its best. You can rest assured that you are protected against the threats that you are most concerned about.

Basic DNS Security
The TotalSecure Threat Protection features a basic DNS security feature. This feature allows you to ensure that the internet domain names that are assigned to and used by your network are only known to you and your trusted computers. It will prevent users from being able to make changes in your network's DNS server settings so that they can get around this security.

Network Topology with Host Info
The final feature included in the SonicWall TotalSecure Threat Protection is the Network Topology with Host Info. This feature allows you to easily see which systems are connected to your network. You can also see any open connections that exist on your network. This is a great way to quickly identify any unauthorized computers or users on your system.

The SonicWall TotalSecure Threat Protection includes all the built-in security features of the SonicWall Gen 7 Series with additional protection. This is a great way to protect your business and ensure that it is able to handle any type of attack you are concerned about. You get the power of a next-generation firewall and the complete suite of the network security services you need to ensure your business operates securely online. If you are looking to buy a SonicWall firewall, contact SonicWall Sales for support and assistance today, who will be able to provide you with the best solution for your security needs.
You might be interested to read this topic: What is a Cloud Firewall?