Choosing the Best Cyber Insurance for Your Business
24/08/2021
As businesses continue to rely more on the internet and computers for their day-to-day work, something that companies should be thinking about purchasing is cyber insurance. While no two companies needs are exactly the same, it's important to think about the risks your business is under every day. Even if you do opt to purchase cyber insurance, it's important to note that you will still need to take basic measures to try and prevent a cyberattack. However, it does mean that if an attack occurs, you'll have extra protection and a backup for your business.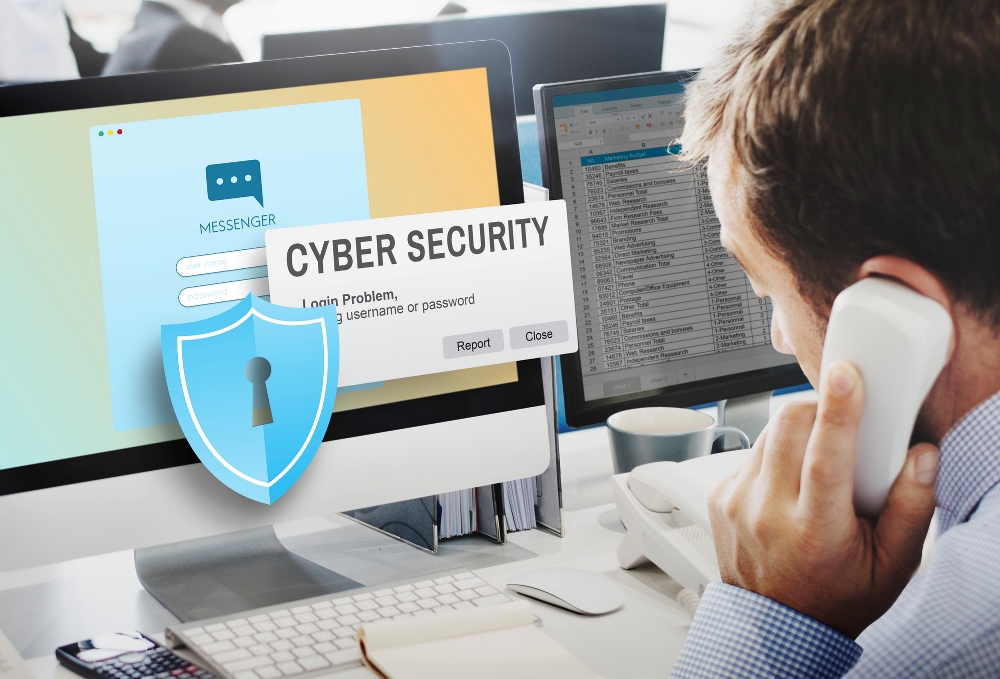 What is Cyber Insurance?
We're all familiar with more traditional insurance products, but cyber insurance is a reasonably new entry into the insurance market. While you likely already have a firewall in place for your systems, such as a SonicWall firewall, (Check our page for more information about firewall) cybersecurity insurance can protect your business even further. Cyber insurance offers businesses and individuals cover during the digital age and can protect you from cyber hacks and data breaches and the massive amount of money your business could lose.
While you will still need to protect your system with a SonicWall firewall, you'll have an additional backup if you do lose business as a result of a cyber-attack. This cover will offer you the support you need to avoid bankruptcy and other financial losses following a cyberattack. With thousands of businesses being attacked in this way each month, it's more important than ever to protect your business from this devastation in the future.
Common Attacks to Protect Your Business From
There are many different types of cyber-attack that you'll want to try and protect your business from. Malware and ransomware are common issues within businesses today, and these are two of the top reasons to consider cyber insurance. Hacking is another concern for companies of all sizes, and this involves someone acquiring part or all of their computer system. As technology continues to progress, you'll find there are more and more attacks on businesses, which is why you need to prepare in advance to protect yourself from any disruption to your company.
What Does Cyber Insurance Cover?
If you find that you become a victim of a cyber-attack, you'll usually be covered for both first and third party financial costs. This could include replacing your data and electronic systems when they are corrupted, stolen, lost, or damaged. This type of insurance doesn't just involve crimes but could also involve the physical loss of devices. Your business costs will be covered for the investigation of the crime and the recovery costs for the data. They will help restore your computer systems and replace any lost income if you have to shut your business down.
Any claims that are made against you by third parties will also be covered, including settlements and damages. While most businesses understand the risks these types of attacks could have to their systems, you may also have to legally defend yourself against a GDPR claim. This can set companies back thousands or millions of pounds, which is something no one can afford.
Who Should Consider Cyber Insurance?
Cyber security insurance isn't just reserved for the world's biggest companies, and small and medium-sized businesses will also benefit from this. SonicWall firewalls are the first step any business should take to protect their work, but from there, you'll also want to consider your cyber insurance provider. If you are sending, storing, or using electronic data, you are a good candidate for cyber insurance. It's often overlooked by small business owners, but it's something we highly encourage anyone to look at alongside SonicWall firewall support.
How Much Will Cyber Insurance Cost?
As with any type of insurance policy, the cost of your cyber insurance will vary depending on the size of your company and your current needs. Your annual revenue, type of data, and network security levels will also be considered, and the provider will ask if you have a firewall in place already to protect your system. Naturally, a larger company will have much more data to protect and more employees using the system. With a higher number of records and people involved in these processes, the risks of an attack only continue to increase. Compare your cyber security insurance UK options with various providers to find the best price point for your needs.
Regardless of the size of your business, we highly encourage you to consider cyber insurance as part of your cybersecurity plans. The monthly or annual charge will be well worth the protection you receive, and in the case of an emergency, you'll be fully protected as you restore your business and resolve any issues with third parties.