Best practices for network perimeter security
13/09/2023
Perimeter security is your best defence against cyber attacks and online hackers, securing access to your system from the outside and preventing unauthorised access at all times.
Taking a high-level, operational view, we can think of perimeter security as a boundary, a wall of security guards surrounding your network.
And it is vital to have these boundaries in place, sitting alongside best practices that incorporate the SonicWall Firewall, to ensure individual and business data and information are protected.
Today, companies are now prioritising the security of their networks and systems infrastructure, which means implementing best practice controls.
Below, we provide some of the best practices we would recommend to enhance and continually ensure high network perimeter security.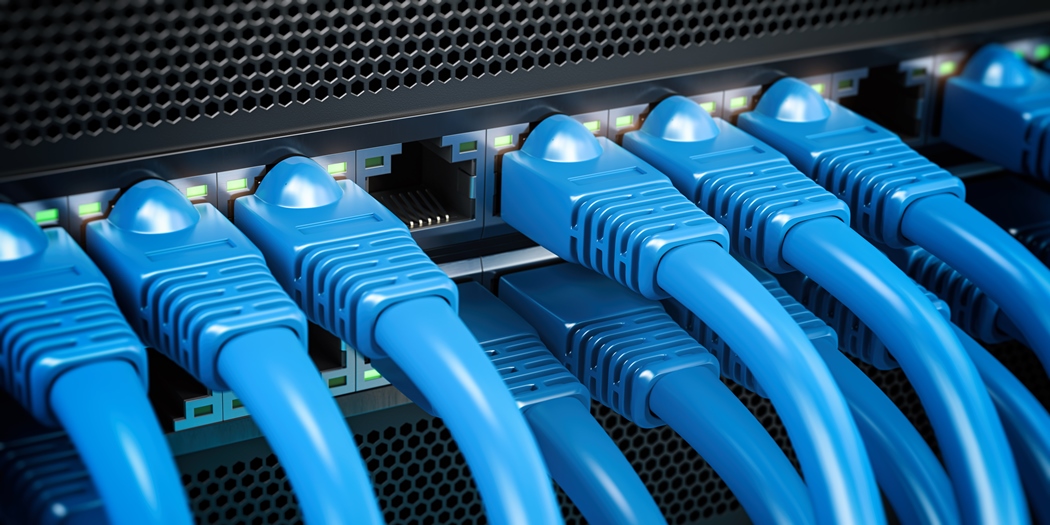 Benefits of securing network systems
Perimeter firewalls and routers are the first line of defence for stopping cyber threats or malware from reaching your network.
The benefits these firewall systems offer include:
Protection from cyber threats outside of the system perimeter
Protecting individual and business data
Providing the necessary security to stop an attack in its tracks
Continuous monitoring that allows you to meet new vulnerabilities.
Business network perimeter security is designed to support your business. To provide structure, working with systems that offer scalable growth, making businesses more proactive in their approach to security, and keeping you compliant with UK guidelines.
Take a look at our recent post on Small Business Firewall Guide for the features to look for in a good firewall.
Network perimeter security best practices
Secure your network design
It's essential that you integrate security throughout your network design, which means deploying firewalls at all connectivity and entry points, maintaining firewall settings, opting for VPN for remote access, authenticating all users' access, ensuring encryption is in place, seeking out SonicWall firewall support, and more.
Monitor your network
Investigating any failed login attempts, analysing usage trends, and any other appropriate activity that might raise a red flag allows you to be proactive in your approach to security, fix vulnerabilities and put in place patches asap.
Carrying out regular management of system weaknesses highlights areas of risk, allowing you to implement the right solution. All risk or weak spots identified should be logged, allocated a level of prioritisation, and the outcome recorded, i.e., how it was resolved.
To support you in this area, you will find various monitoring tools available, all providing numerous benefits and features, for example, having the ability to audit your system and network in real-time can help you to make the most appropriate changes immediately.
Work on device security
Sometimes, it's not enough to secure the network and systems; you must also secure people's devices, because if these are compromised, then regardless of your network security, this will be, too.
Device security can include:
Installing anti-virus software.
Ensuring all updates are carried out.
Updating all operating systems.
Ensuring disk encryption and any software you install comes with user restrictions.
Ideally, you want to apply good security practices across all devices and then manage these responsibly.
Record all entry points
Entry points are the connection that allows traffic to and from external sources, and the more points of entry you have, the greater the chance of missing a vulnerability in the network.
To avoid this issue, you must implement full network visibility where you can see from one central point, a device's connection, firewalls, wireless access points, routers, etc.
Having all of this information available will then allow you to take reasonable steps to secure your network. Of course, firewalls and the SonicWall business firewall are key, filtering incoming and outgoing traffic, using VPNs to encrypt traffic, and installing and integrating security monitoring systems to run alongside these.
Restrict access to users
With more and more people working remotely, you must implement security rules such as every device that attempts to access the organisation's systems needs to verify their identity first.
Identities can be set based on certain data attributes, for example, work email address or job role.
You can also implement multi-factor authentication, creating network rules that ensure individuals only have access to what they need to have access to.
This leads us to…
Segmenting networks
Segmenting your networks to create sub-networks allows you to add multiple layers of protection. For example, could you develop sub-groups such as virtual private cloud networks, security groups, groupings of IP addresses, access control groups, and more?
From here, you can then apply different layers of security and rules to each group.
Be proactive
Hardware should be appropriately configured and up to date, not just because you've been at threat of an attack, but because it's the right thing to do.
To help, look to install end-point detection response software to alert you to potential attacks before they happen. You can then isolate any suspicious activity and block it from further movement.
Maintaining high network security should be a shared responsibility throughout the organisation; there is no quick solution or one-click fix, simply a series of network security best practices.
Helping to plug the gaps in your systems perimeter security, call our team today on 0330 1340 230.
Got a question about perimeter security for your network? Email enquiries@sonicwall-sales.com.