Small business firewall guide
29/09/2023
There are a lot, and we mean a lot, of various features to a firewall, which often makes choosing the right one for your business a daunting task.
For example, which features should you be focusing on? What do your systems/business actually need?
In addition, with cybercrime continuing to grow, you need to safeguard your business in the best and most suitable way.
The good news is we're here to help.
Our guide provides some of the key areas to look out for and features of a good firewall, and there's, of course, an array of information on our website – make sure to check our page dedicated to firewalls and SonicWall firewall support.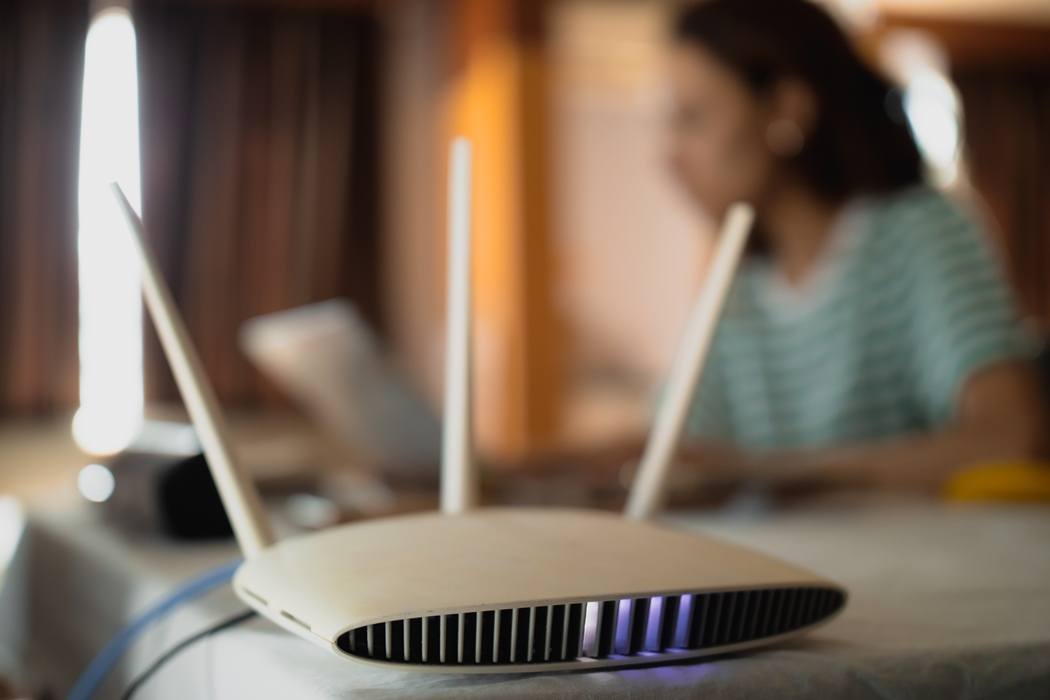 SonicWall firewall support
Firewalls monitor all incoming and outgoing network traffic and allow and deny entry based on the rules set up on the network.
Firewalls can be hardware, software, or cloud-based solutions, all with the primary aim of providing the first line of defence against online threats, preventing harmful traffic from infiltrating your network's systems, acting as a barrier, and responding to attacks quickly and effectively.
Small business firewall solutions
What are the most critical firewall capabilities to effectively secure your network and stay with you as your business grows?
Firewall speed
The speed at which traffic can pass through the firewall at any one time is known as firewall throughput and is important for internal network segmentation, as you manage and control the traffic between your internal networks.
This is an important feature to be aware of as, as a business avoiding bottlenecks in the systems network can be essential.
SSL VPN throughput
SSL VPN throughput supports employees who access your network and systems remotely, monitoring and managing traffic through external firewalls. Within this section, we advise you to think about bandwidth requirements and access to applications, as this will affect your traffic levels and, in turn, affect speed.
Do you require remote access?
How many people are working remotely? Can your firewall cope with the increase in remote connections? Do you have space for growth? Systems that can scale with you? Are you working with the best firewall for small businesses?
Are there risks to individual devices, too? How can you implement the right security solutions in these areas?
SSL inspection
How much traffic is the SonicWall firewall capable of scanning? Scanning, decrypting data, scanning information for malware, and then re-encrypting traffic.
Protect SaaS apps
Ideally, you need control over the usage of all software as a service apps; look for firewall features where you can implement granular controls such as download permissions, file transfers, etc.
Implement antivirus and intrusion prevention systems
Scanning for viruses and malware and protecting you from harmful cyber-attacks, antivirus, and intrusion protection systems limit traffic through your network and form incredibly important features of small business firewalls.
Within this area, you must consider connection speed, usage profile, etc.
Firewall Latency
How long does it take for traffic to pass through set up rules and firewalls? A good firewall is one that avoids bottlenecks by filtering traffic in less than a few milliseconds.
Volume of open connections
From web pages to apps, emails, etc. – your chosen firewall must support and protect all open connections.
Stop threats in their tracks
Does the firewall allow you to analyse traffic in real-time? Provide you with robust analytics that can also integrate with other security features in your network.
Allow additional connections
How quickly can your firewall allow additional connections and run these through the same security processes? You need to be up and running immediately with security high from the moment a new connection becomes part of your network.
Firewall management
How will you monitor and manage firewalls? For example, web access is more common, however, CLI management is suitable for more complex networks.
You will also need to consider if configuration will take place in-house or if outsourcing to a specialist would work best.
In addition, do you need single location firewalls or management of multiple firewalls across multiple sites from a single location?
Hardware vs. virtual
Whichever you choose, neither will reduce the level of security provided, but if opting for virtual, you will have to route your network traffic through a virtual environment.
Note: Virtual firewalls do require a high level of expertise.
Application visibility/web filtering
This feature is supported by most firewalls, with SD Wan allowing you to use a range of connections, multi-factor authentication, and geo-location, i.e., you can restrict network access to specific countries.
Do you have centralised visibility? Can you automate the onboarding of new firewalls?
Local Storage
Local storage gives you better reporting, increased responsiveness, and improved log capabilities.
Third-party certifications
Has the firewall been tested independently to prove its capabilities and level of protection?
Firewall for small business
Look for a firewall system that provides you with:
Monitoring and alerting
Access control options
Protection of databases
Protection of cloud-based solutions
Virus protection
Secure local networks, and
Ability to verify remote connections.
Due to the nature of firewalls and their importance, it's essential that you do your research. Research into different vendors and the different types of firewalls available.
Our team has years of experience managing and monitoring SonicWall business firewalls, offering comprehensive security solutions that suit a range of business needs.
Call 0330 1340 230 to see how we can secure your business networks further.