A Virtual Firewall that Protects Multi-Cloud Environments
27/01/2020
Creating and developing a mix of private, public, and hybrid cloud computing environments is all part of the norm in today's modern data centres, especially with the increase in virtualisation technology and advancements across all data and network infrastructures.
With research predicting that over 90% of organisations will be running a cloud-based infrastructure by 2024, is your business network security ready for the move to the cloud?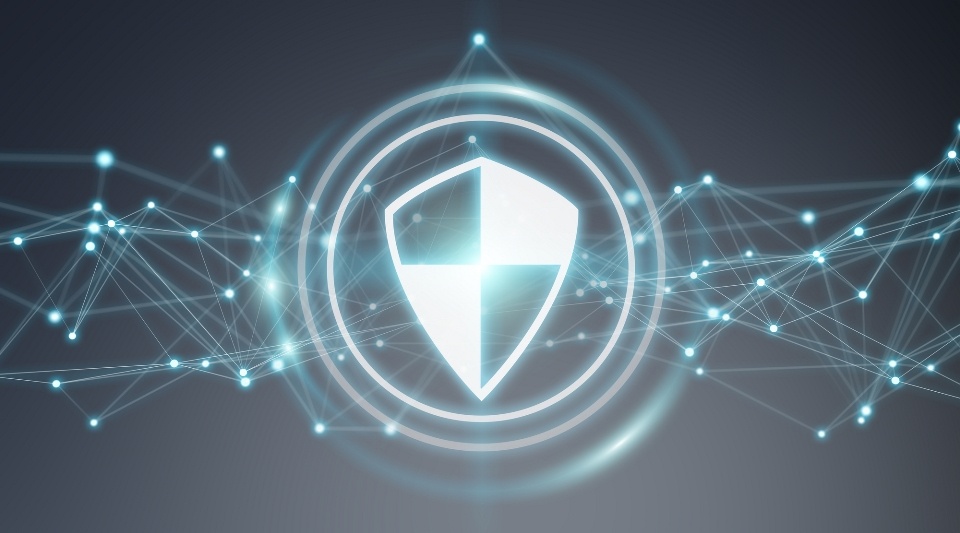 Businesses must be able to expand into this highly dynamic public or private cloud environments, embracing the new technology with open arms or else face the risk of control challenges as well as the risk of online and virtual blind spots!
This is where virtual firewalls are vast, becoming an essential component of a business's security platform.
Operating together in a way that is easily managed on a day to day basis.
With news and reports hitting the headlines regarding more and more company data breaches, trust us when we say, whether you store your data in a data centre or a hybrid, private or public cloud, ultimately, it is this data that is your hackers goal, and often, they will stop at nothing to get it.
However, securing your cloud platform brings with it a set of challenges within itself.
These challenges can include unpredictable security functionality, a lack of network traffic visibility, and the difficulty in keeping up with the speed of change that cloud environments often bring with them.
To stay ahead of the game and on top of security threats, businesses must look towards cloud security systems that:
Uses identity to identify and control network traffic, not protocols and ports




Prevents

malware from accessing your systems an

d moving to different locations in the cloud




Helps to identify who can use the applications, as well as provide a system of control where access can be granted based on credentials and need




Gets businesses set up and running in an instant. Streamlining deployment, so you no longer have to configure separate firewalls, saving you time and providing you with a predefined configuration.




Replaces those outdated and expensive technologies such as WAN connections with cost-effective alternatives. For example, upgrading to the SD-WAN from the MPLS.




Makes administration much more straightforward.

Minimising

security policy delays as more and more virtual machines are removed, added, or indeed moved about within your cloud environment.
Sonicwall NSv Virtual Firewall – a firewall you can rely on
The launch of the new SonicOS 6.5.4 firmware, has caused a stir in the cybersecurity market, and for all the right reasons!
With its hardware firewall platform, the new virtual Sonicwall firewall offers numerous benefits to organisations.
Supporting secure Zero-Touch Deployment, SD-WAN, Restful API, DNS Security, and much more – the Sonicwall firewall series has been designed to solve all of the issues identified above and more.
The NSv firewall also supports your security teams by reducing the security risks to your organisation regardless of type and vulnerability, avoiding severe disruption to your business's everyday operations and critical services to customers.
Additional features include a whole host of security tools and services, including RFDPI (reassembly-free deep packet inspection), security networking services and controls all similar to what a Sonicwall physical firewall can provide.
Ultimately the NSv can effectively shield all of the critical elements contained in your public and private cloud environments.
What's more, NSv is easily positioned between virtual networks in a multi-user virtual environment.
This means you're now able to capture all data exchanges and communications between virtual networks aiding you in automated breach prevention, as well as enhancing data confidentiality, providing stringent access control measures, and VM integrity and safety.
This comprehensive security suite also helps to eradicate cross-virtual-machine, network-based intrusions, side-channel attacks, application and protocol vulnerabilities, and more.
Subjecting all traffic through several threat analysis protocols that include anti-spyware and gateway anti-virus, intrusion prevention, anti-virus protection for cloud applications, application control, botnet filtering, and multi-engine sandbox Capture Advanced Threat Protection.
If you're looking for a security platform to work hand in hand with your cloud-based applications, look no further than Sonicwall.
Read next blog: The latest Sonicwall Secure Mobile Access and why you should upgrade