A boost to digital transformation
04/02/2021
Embracing new and innovative technology is what small businesses and those with often distributed workforces and offices do best. Finding alternative ways to connect and, most importantly, stay connected securely is of considerable benefit to small and distributed companies.
However, this engagement with technology doesn't come without its challenges. This post looks closer at some of these obstacles and ways businesses can get around them, using various applications and integrated appliances.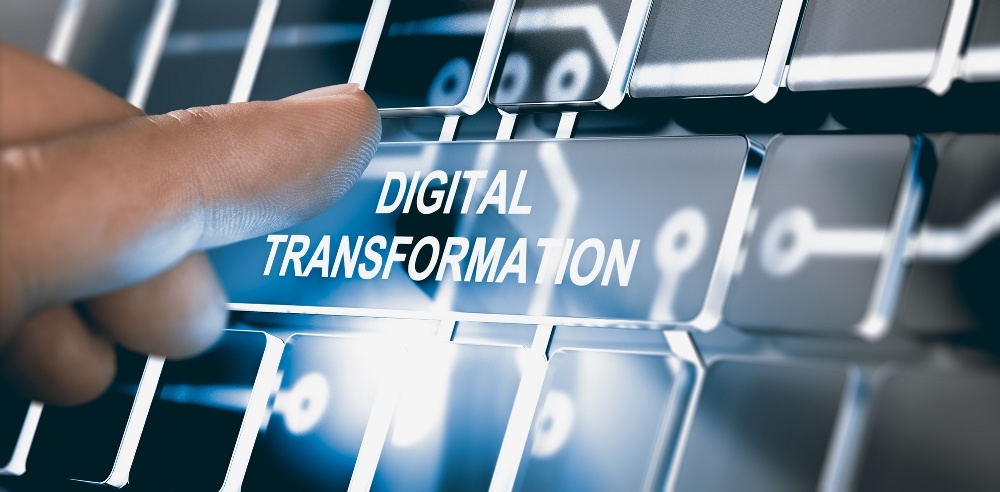 Challenges in implementing digital change

Small businesses often find themselves under-equipped to deal with the variety as well as the volume of cyber-attacks and cyber threats out in the digital space. Such threats are not only becoming commonplace in everyday working practices, but they're also becoming much more sophisticated in their approach with the aim to maximise their return on investment; and trust us, they will do anything they need to make this happen.

We must also take a look at the hike in mobile and IoT devices that are now being used to access and connect to remote networks. Unfortunately, what this has meant for many is a degradation in network performance and a high level of unpredictability in the overall application.

One of the biggest challenges? Cloud applications. Cloud applications disrupt the traditional WAN and branch models; however, they do help to lower costs and reduce the time spent implementing cybersecurity solutions to branches.

The best solution to all challenges?

A fully integrated approach that offers complete digital transformation while keeping costs of ownership low and providing all security capabilities you need.

Welcome the SonicWall TZ series.

TZ270, TZ370, and TZ470 offer integrated SD-branch platforms with exceptional performance levels, all designed to focus on the `modern-day` branch setup.

The latest TZ range working alongside their wireless counterparts (TZ270W, TZ370W, and TZ470W), promotes state-of-the-art hardware designed specifically for small business and distributed offices.

What's on offer:

Automated real-time branch detection and prevention
TLS/SSL inspection and decryption
Multi GB wired and 802.11ac Wave 2 wireless networks
High port density
High-speed processors
Robust onboard memory
Expandable storage options
And more!
Powered by SonicOS 7.0, the new TZ range certainly offers it all.
Transforming digital security
Threats to online security, business data and information is higher now than it has ever been. As more and more workforces now offer distributed offices and work locations, cybercriminals continue to play on vulnerabilities and flaws within the network systems.
The new TZ series helps to not just patch over these identified flaws but eradicate them completely.
Offering security solutions with all third-party certifications, these solutions meet the need for high-speed threat prevention.
SonicWall Capture, the cloud-based, multi-engine sandboxing service, helps to stop even the most advanced, zero-day attacks, which can often be encrypted web traffic—providing you with peace of mind that your servers and networks are protected at all times.
What's more, the new TZ series has built-in SD-WAN at no additional cost to you, effectively replacing outdated WAN connections and technologies as well as any standalone SD-WAN appliances.

Through QoS features, the aim is to provide businesses with critical cloud performance applications.

In addition, with the use of SonicWave access points, SonicWall Switches, and the multi-gigabit interfaces, networks can now stay ahead and keep up with the high bandwidths that are now required due to the increase in the use of mobile devices.

Using a centralised management platform, SonicWall Network Security Manager (NSM), you can access the analytics platform through the cloud and on-prem form factors.

With smaller IT teams and a lack of cybersecurity, we understand how important it can be for small and medium-sized businesses to take advantage of zero-touch deployment and a unified policy that focuses on security saving your business both time and money.

Consolidated and integrated security across endpoint, edge, and access networks, the TZ series SonicWall firewalls can all be managed through a single pane, amplifying your control and cross-product visibility.

Providing a unified and robust security solution eases management pressures and provides solutions needed to protect your data and information.

For all of your business's integrated cybersecurity needs and to find out more about the TZ series from SonicWall firewalls, call 0330 1340 230.