Firewall Security Software & Hardware - What is the Difference?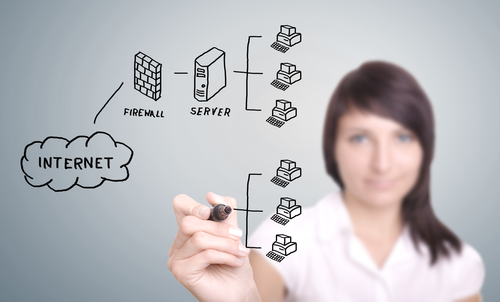 A firewall has a significant role to play when it comes to filtering your internet traffic that is going in and out of your system. You can instruct the firewall to obstruct traffic automatically, or you can select an option in which firewall asks you before blocking the traffic. There are two different kinds of firewall security types & hardware and software. You can choose one according to your requirements. Go through the following guide by Sonicwall Sales to know the critical difference between Firewall Hardware and Firewall Software:
Firewall Hardware:
Most companies install hardware firewalls that help to prevent threats within a particular range of networks. By using a hardware firewall, a company can filter traffic for the bulk of the systems without any need of tracking each machine available on its premises. It is convenient for large corporations and big companies that have lots of devices getting exposed to security threat every day. In typical cases, the firewall hardware is placed between internet connection and router thereby avoiding malicious connections penetrating into your network. It is a dedicated device that carries out firewall function without the need of consuming any resources on your computer.
A hardware firewall can be used as a stand-alone device, or it can be integrated with any other device to perform multi-functionality. When it comes to hardware firewall upgrades, only one update will help to secure all the devices within a network which is not the case with the software solution. As hardware firewall features its own operating system, you can avail greater level of security and speed. It is less vulnerable to viruses or malware attacks and capable of dealing with a more significant traffic load than a software product.
However, repair and maintenance are significant limitations that come with a hardware solution. Also, when the firewall is attacked, the entire network gets compromised.
Firewall Software:
Most of the times, you don't have your Smartphone or computer operating within your own secured network. This is why having a software firewall installed on your device offers you extra protection no matter which route you go. The firewall software can provide you different levels of security for different profiles such as work, home or public places. You can manage settings for each of the profiles to ensure a high level of protection whenever required.
Firewall software is more affordable and convenient to install when compared with firewall hardware. However, it consumes a more substantial amount of your system's resources and sometimes creates compatibility problems when clashes with other applications installed in your system. Most of the latest operating systems come with inbuilt firewall solutions which are very flexible and powerful. As it is easy to update, you don't face any incompatibility issues when using a new version.
If you want to achieve a perfect firewall, then you can consider installing both firewall software and hardware on your network. In case you are dealing with a highly sensitive customer data and need to comply with strict guidelines for cyber prevention then opt for a combination of both.
Read our next article to find out how to prevent data loss.