Wireless Security Network KRACKS
10/02/2020
Recent flaws in the design of WPA2 found by Belgian security researchers have publicly shown that more and more cybercrime regarding wireless networks is inevitable.
Known as KRACKS, these attacks (also known as key reinstallation) are a profoundly sophisticated attack. Used by cybercriminals to steal private and confidential data from unsuspecting users as they operate through a wireless network, using the flaws found in a WiFi standard to their advantage.
The team of researchers based their findings on CERT, issuing several CVEs to help support and address the flaws identified, as well as acknowledging those who have been most affected have released patches as of this writing.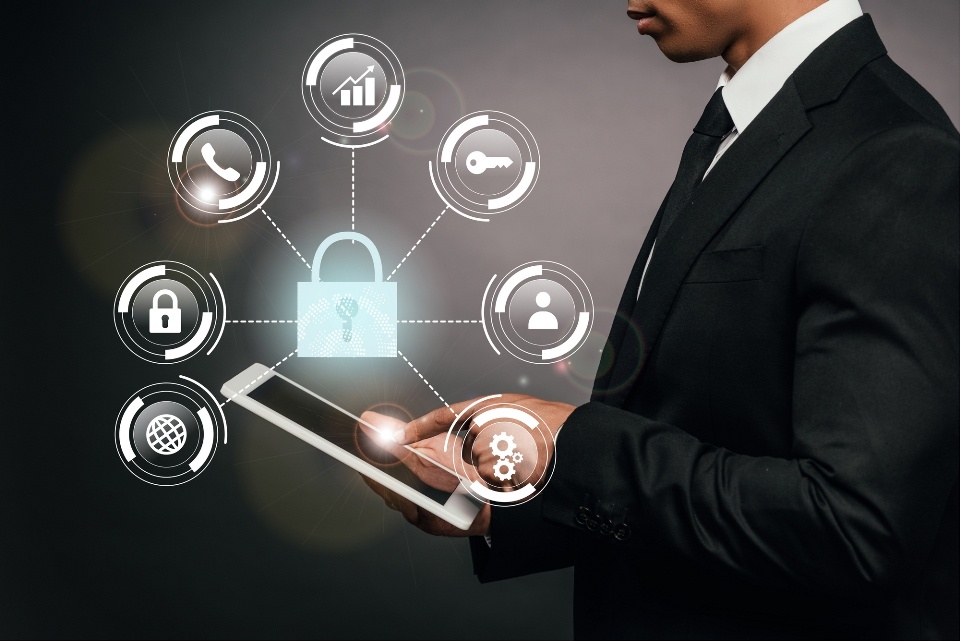 For further updates and details of the precise vulnerabilities, you can view the research online www.krackattacks.com
Sonicwall Wireless Security
Sonicwall take all new security alerts and cyber threats seriously. The Capture Labs by Sonicwall, in particular, have looked at the vulnerabilities identified within this latest research announcement finding that the SonicWave and SonicPoint wireless access points are not vulnerable.
This is also true for the TZ and SOHO Wireless firewalls.
For all Sonicwall customers, this means that no updates or patches are required for both the integrated wireless and Sonicwall wireless access points.
Ways to protect your wireless network further
To help minimise the risk spouted by this latest cyber threat, we do advise (whether you're using a Sonicwall global VPN client or not) to follow some of the actions outlined below:
Ensure all your Wi-Fi clients are patched.

Whether this is Android, iOS, Windows, Mac OS, or Linux, make sure you patch them with the latest KRACK updates. (The actual threat does not come from the wireless router but rather from compromising the wireless device, which is important to understand when carrying out patches.)




If you aren't a

Sonicwall

VPN customer, you will need to speak with your

client-vendor to find out if a p

atch on your access points and routers is necessary.

In an ideal situation, your Wi-Fi solution would be managed centrally to enable you to place patches more efficiently without taking up too much of your IT team's time.

Note:

For

Sonicwall

wireless customers, no updates or patches are required to the routers or access points.




Look to enhance your security options

, adding in additional layers through VPN technology. Encrypting all traffic between wireless devices and firewalls you have in place can protect you two-fold. For

Sonicwall

customers, we also recommend:




On mobile devices for SSL encryption, opt for the Mobile Connect from

Sonicwall




Look for the

Sonicwall

Global VPN client for all IPsec encryption




Provide updates and policies to users on best practices

when sending sensitive data. Ideally, only using encrypted web pages.




For a specific third radio which is ideal for scanning, the

SonicWave

series can offer it all. This intrusion detection element allows users to block traffic from unknown routers and access points, ensuring the scanning is continuous and monitoring for all types of threats in real-time.




For a cybercriminal to commit to an attack, they must be within your Wi-Fi reach, so

always

lookout for any suspicio

us activity

.




There is also no requirement to begin changing Wi-Fi passwords and resetting these. This is because KRACKS do not need Wi-Fi passwords for them to be successful.
Sonicwall wireless security is designed to provide users with complete peace of mind. To ensure that your IT systems continue to provide you with continued high-speed access which is secure whether you're using a wired or wireless network.
Helping you to stop more attacks affecting your networks, Sonicwall's wireless network security solution helps to provide you with leverage when it comes to identifying and preventing cyber-attacks.
Providing Capture sandbox through a multi-engine, deep packet inspection (including cloud-based applications), as well as a centrally managed SonicWave 802.11ac Wave 2 wireless access points - Sonicwall has a solution to cover it all.
To find out more about the security solutions available to you, call us on 0333 2405667 or email enquiries@sonicwall-sales.com