The Ultimate Sonicwall Cybersecurity Support
31/12/2019
With the latest Sonicwall TZ Firewall now available, is now the time to upgrade your systems and networks?
Firewalls are one of the most commonly used pieces of software for businesses and individuals. Helping to protect against a whole host of cyberattacks, as well as malware, ransomware, and even encrypted threats.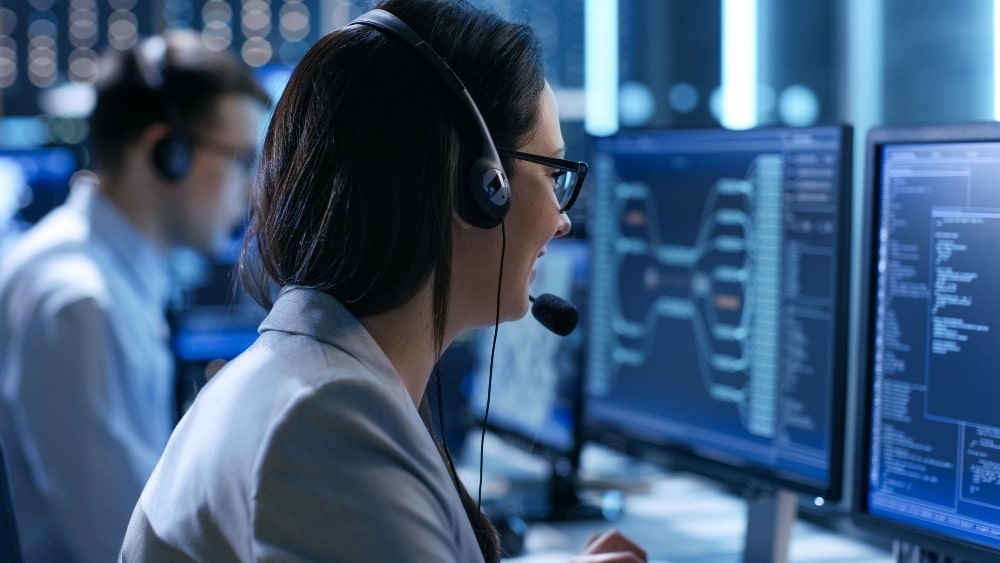 As cyber threats continue to grow in their sophistication and presence, firewalls must be updated regularly to keep abreast of all new developments.
1. Protects against the most advanced cyber threats
As we're aware, cyber threats are on the rise with no signs of slowing down. The Advanced Threat Protection sandbox service provided by Sonicwall Captures cloud-based multi-engine offers the highest security levels. Protecting businesses from advanced online security threats as well as new attacks, malware, ransomware, and any side-channel attacks. Thousands of attacks have been discovered and stopped in their tracks by Capture ATP.

To check which firewalls, Capture ATP is suitable for contact Sonicwall support for further information.
2. Supports faster wi-fi speeds
People want things faster than ever before. With everything to be provided wirelessly. However, you need to find a compatible firewall to keep everything secure while also supporting this increase in speed. Ideally, you need a firewall that works well alongside the 802.11ac wireless requirements and standards.

The TZ350 and TZ400 support these standards and more. The SonicWave 802.11ac Wave 2 also provides access points for wireless networking at high-speed too!
3. Keeps performance high while inspecting an increase in encrypted traffic
With SonicWall, system and network performance are no longer affected or slowed down as you begin to build and add more networks, and security remains the top priority.

Allowing more businesses to operate with greater capacity, higher performance rates, increased internet speeds, and further support all users.
4. Keep your remote workers secure
More and more organisations are offering workers the opportunity to work remotely, which also means providing remote access to data. This needs to be kept safe. VPN connections, therefore, need to be secure and often depending on the firewalls you have in place will depend on how many remote employees you can protect at any one time.

With the TZ400 firewall from Sonicwall, your business can support and protect ten times more SSL-VPN clients!
5. Keeping costs competitive
You will now find a high percentage of encrypted web traffic filtering through systems, which is great for individuals and companies, not so great for cybercriminals. That's why we're now seeing an increase in cybercriminals looking to attack through the backdoor of your network.

Sonicwall support understands that deep packet inspection of all encrypted traffic is required by all businesses, regardless of their size. But what makes our products different is that we don't charge more for you to have the most appropriate and adequate TLS/SSL capabilities. For example, the TZ350 and TZ400 Sonicwall firewalls have the highly sought after DPI-SSL licence by default, providing this to consumers at no extra charge.
6. Increased memory for additional users
As the number of users on your network grows, so should your level of protection and security. Unfortunately, some older firewalls can't support every user across the network. However, the latest Sonicwall Firewalls offer more onboard memory allowing more users, policies and rules, as well as log messages to be stored. Reporting is now also much more accessible, as organisations protect and empower a much wider user base.

7. Protect more users
With the new Sonicwall firewalls, you can achieve greater scalability, allowing more active users to be protected simultaneously, removing the barrier on how many users you can protect at one time.

8. Keep your support costs low
Providing a single ID and password to help users gain access to networks safely and securely, you can maximise the use of single sign-in advances in technology - helping to reduce associated IT costs and increase workforce productivity. With Sonicwall TZ350 and TZ400, these firewalls can benefit double the population of users, all from the use of a single sign in.

9. Faster speeds
With the latest updates and upgrades available, you can now increase network traffic through our systems as well as offer a higher level of performance linked to threat processing.

10. Enhance security and performance with extra VLANs
Being able to segment users and devices into more targeted groups through a greater number of VLANs helps to reduce the cost of hardware and improve security and performance. Upgrading to the TZ400 will allow you to increase the number of VLANs five times over, with the TZ350 allowing you to create up to two and a half more.

Sonicwall Online
For integrated security solutions that are flexible and operate at high-speed, look no further than the TZ series from Sonicwall.

Tailored to meet all of your specifications.
Stay protected at all times, contact Sonicwall firewall support on 0333 2405667 to find out more.