How to Manage a Firewall
08/11/2022
Firewalls offer many benefits to businesses of all shapes and sizes. That being said, you need to learn how to manage a firewall in order to enjoy all the advantages of this security solution. Today we're going to share some of our top tips to help you manage a firewall and ensure that you know the various types of firewalls that could help your business to remain secure and safe for years to come. Firewall management is a topic that shouldn't be taken lightly in this day and age and could be the one thing that keeps your business in operation even after falling victim to a cyberattack.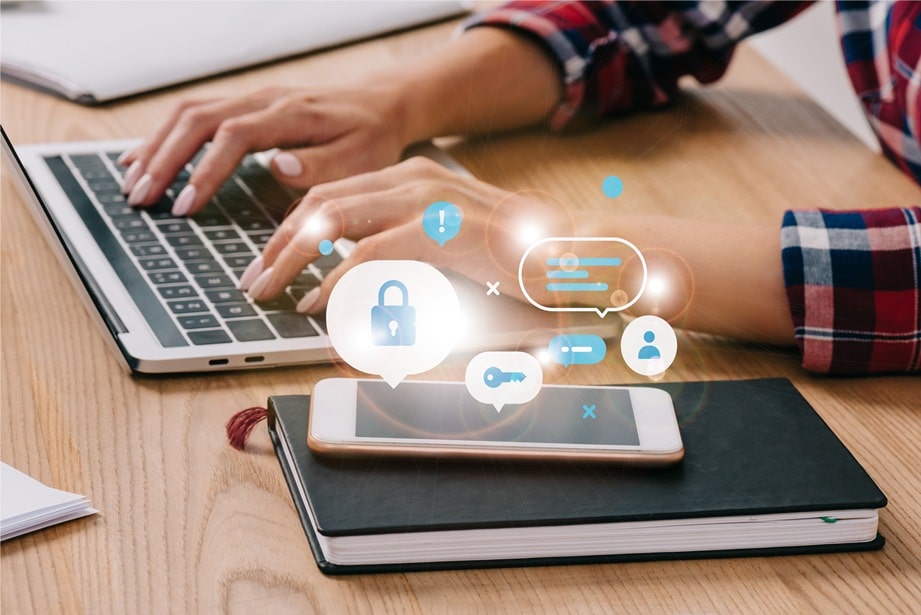 Always Keep Your Firewall Turned On
The number one tip we share with our clients when installing a firewall is to always keep it turned on. You may think that you can switch it on and off with your other devices, but this is a poor firewall management strategy. You'll find that your system's security is compromised if you take this approach, which defeats the object of investing in a SonicWall firewall in the first place. If you are installing a new piece of software or a whole new system within your business, you could opt to disable your firewall temporarily. However, this is also a poor firewall security management idea, as you won't be protected at all during the time that it's switched off.
Keep Your Operating System Up to Date
In order for you to manage firewalls effectively, you need to have the most recent version of your operating system in place. When you don't update your OS, you may find that there are bugs in the system or your firewall doesn't operate effectively. It will help to make your systems more effective too, which any business owner should consider in this day and age. It doesn't take long to update the OS on any computer or device, so make this something you regularly do in order to avoid getting too behind with updates.
Run Scans Regularly for Firewall Vulnerability
In order to protect your devices and systems, you'll want to run the firewall vulnerability scans that are on offer with your firewall as regularly as you can. This will help you to update the firewall when needed and ensure that it's fully tested and audited at all times. Our team can help you with this task if it's something you are unfamiliar with to ensure that your firewall is operating to its full potential. You also need to make sure you update your firewall whenever a new update is available. This will help you to receive all the benefits of investing in a firewall and keep your systems safe for as long as possible.
Monitor Who Can Access Your Firewall Settings
Within businesses of any shape and size, you need to be mindful of who can access your firewall settings. This access should only be granted to one or two people within your workplace, or you will find that you are completely defeating the object of having a firewall installed. Joint firewalls are a very popular option with medium and larger businesses, but they should only be controlled by a small team from your IT department. The more people who have access to the firewall settings, the more likely someone will get past the firewall and infiltrate your system.
Have a clear policy in place within your workplace about who is allowed to be granted access to your firewall management settings. Check that no one else has been given these credentials, and change the password as often as you need to. The more people you offer this access to, the less likely you will be to keep hackers out of your system in the future. If you do think someone has been given access to the system who shouldn't have, make sure you take action straight away to avoid further issues.
Firewall management is something that every business owner needs to learn about in order to experience all the benefits of installing a firewall. No matter how large or small your business is, you want to be able to make the most of using this type of security solution to avoid cyberattacks in the future. Each year, we are only seeing more and more cyberattacks taking place, which is why you need to do all you can to follow the firewall management tips we've shared above.
If you haven't already invested in a firewall for your business, we recommend getting in touch with our team today. We'll be happy to share with you the best options for your type of business and ensure that you are fully protecting your systems moving forward. Contact us today with any questions you have and to start improving your network security.