Best Practices For SSL VPNs
02/08/2022
After opting to invest in an SSL VPN for your business, you'll want to make sure you are making the most of this type of security solution. When you don't fully understand and follow the best practices for SSL VPNs, you could risk wasting your time and money on this solution. Today we're going to share the best practices to keep in mind for this type of VPN. Click here for more information on the topic and to discover the security solutions we have on offer for businesses of all sizes.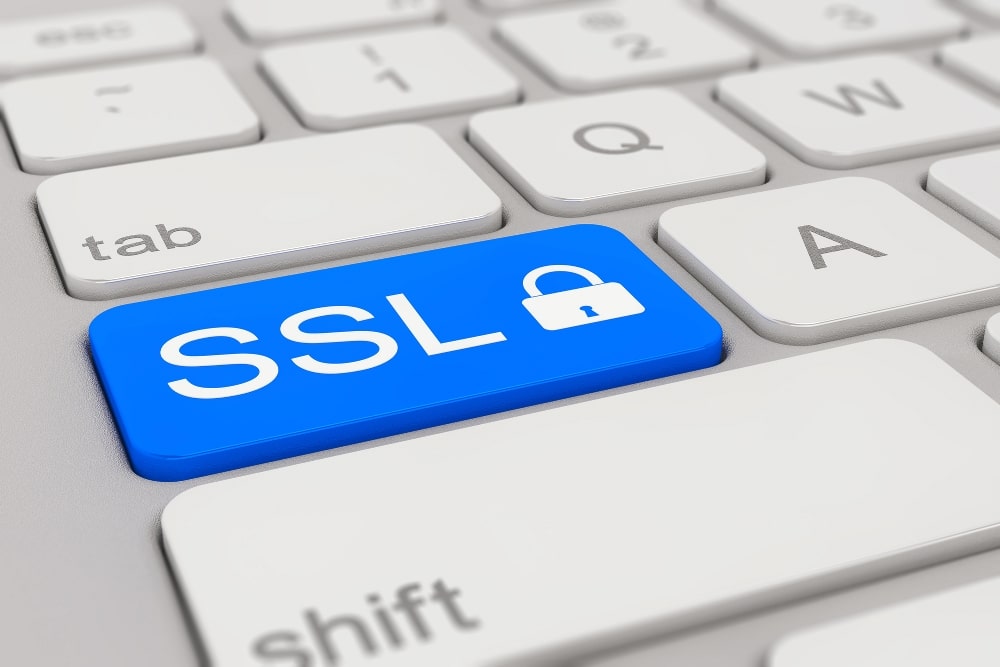 Authentication Servers
One of the first things we recommend anyone does when using an SSL VPN is to integrate it with authentication servers. This is especially important for networks with multiple users. You'll find that this reduces the chance of errors when it comes to configuring user groups or local users. The administration work is also lessened as a result of this. Our team will be on hand at any point to ensure that you have this set up correctly and to make the most of your new security investment.
Consider a Non-Factory SSL Certificate
When setting up the SSL VPN portal, you'll want to think about getting a non-factory SSL certificate. This will help you to identify your domain, so that a remote user can help to see the identity of the service that they are accessing. There are often default self-signed certificates, which are provided to help with the installation and testing process. However, you'll find that these certificates increase the chance of an attack in the long run. Many hackers are getting cleverer with their attacks, and will try to imitate your certificate. This will cause your connection to be compromised, which could result in them stealing your personal information.
For that reason, we recommend purchasing a server certificate where possible to allow anyone to connect to your SSL VPN with more confidence. This is important for anyone who is planning to allow remote users to connect to the VPN, as there are more risks with this type of connection. Our team can advise you about what you should disable or enable when setting up your SSL VPN, so that you have the full protection this type of solution can offer.
Utilise Two-Factor Authentication
You likely use two-factor authentication within other parts of your business and computer systems. This is a way to ensure that everyone who logs into your system or software is who they claim they are meant to be. By using two pieces of information to allow access, you reduce the chance of a hacker entering your system or disrupting your SSL VPN. Our team can help you with setting up this as well, and we'll share what are the best practices for SSL VPNs, so you aren't left wondering if you've completed the setup correctly.
We also recommend using user certificates for remote users. This is another type of two-factor authentication, which will make it slightly more challenging for anyone to get into the system. You will need professional assistance to help with this setup, but it's well worth it if you have a high number of remote workers within your organisation. We are seeing more issues now than ever before with remote users and hackers due to the increase of people working from home after the recent pandemic. This type of setup will help to minimise this risk while still allowing others to benefit from using SSL VPNs.
Work With Our Team to Choose Your Next VPN Solution
Our team knows that not everyone needs the same type of SSL VPN or security setup. One of the SSL VPN best practices is to ensure that you are selecting the right solution for your business needs. If you don't know what type of protection you need, then we recommend always working with a team of professionals who will be able to advise you about the options on the market today. A SonicWall VPN is a great solution for businesses of all sizes, who can benefit from this added layer of protection for many years to come.
Are you looking to invest in a new security solution for your business this year? SSL VPNs are a great way to protect your company, but you'll want to work with our team to ensure this is the right option based on your unique business needs. Contact our team today to discuss everything you need to know about SSL VPNs and how we can help you install this solution within your business. Our team is on hand at any point to help you enjoy extra protection from a VPN and to protect your business for years to come.