The importance of continuous security monitoring
23/12/2021
No matter how complex, every business and network must be protected from vulnerabilities, cyber threats and attacks as soon as they occur, not minutes, hours, or days afterwards.
There are always new and evolving threats to networks, and often, many of these threats go unnoticed or undetected as hackers continue to try and insert destructive malware, attack system infrastructures and steal sensitive data.
However, with the right firewall and the implementation of continuous monitoring, businesses can be confident that their security levels remain high, and teams can act quickly when a threat is detected.
There is a vast range of types of firewalls currently on the market, and at www.sonicwall-sales.com/firewalls, you will find everything you need to know as well as a helpful team on hand to answer your questions.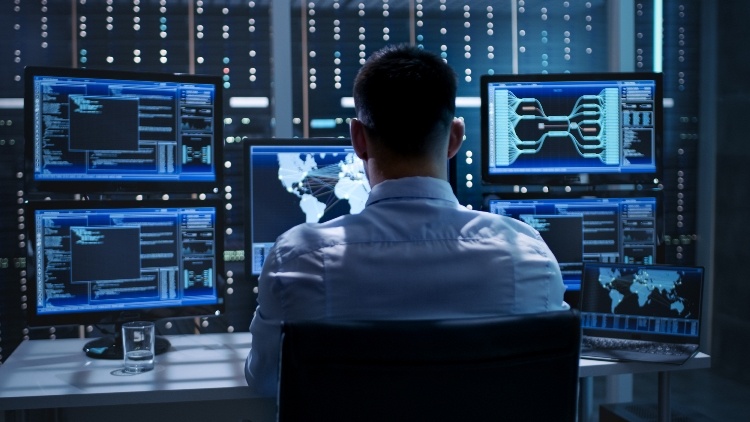 The importance of continuous security monitoring
Vulnerability management
Continuous security monitoring is the ongoing monitoring of networks and checking their security status 24/7, identifying, evaluating, treating, and reporting network vulnerabilities.
With servers, desktops, cloud, virtual, and containerised assets needing to be scanned for vulnerabilities, security monitoring is required so actual or attempted security attacks are found, with appropriate processes in place to respond.
Ultimately continuous monitoring helps businesses manage risk better.
Looking at the activity that could negatively impact your network assets and systems
Always monitoring threats
Reporting unnecessary exposure
Monitoring unauthorised changes and misconfigurations
Detecting security vulnerabilities
Providing you with compliance to industry standards and regulations
Identifying threats and missed security issues in set policies
Producing detailed reports
Providing policy documentation to meet compliance requirements
Decertifying all mandated firewall rules and configurations
Providing greater depth security intelligence.
SonicWall's firewalls matched with continuous processing delves into sets of rules, comparing these against any proposed changes to internal network and system checks.
All regulated businesses held to the standard must include continuous monitoring as part of their security processes.
Continuous monitoring of best practices
Regulatory standards require constant compliance, which means you must continually check your systems for potential security threats a there is no network time off!
For businesses, continuous monitoring helps avoid data breaches, potential penalties, legal action, and even loss of reputation.
This is why maintaining visibility into network changes is essential, providing businesses with a greater understanding of what is happening to the network and why. Knowing, with confidence, that your data and intellectual property are safe, your security protocols are adequate, and your policies and processes can be followed and indeed work.
To help, some of the best practices you could implement into your processes include:
Risk assesses your systems and data, adding values to assets that allow you to prioritise and quantify risk in a more manageable way, providing you with a clear picture of your network environment.
Choose the right security solution for your network and apply the right policies and processes that directly affect the identified risks.
Ensure that when you buy the SonicWall firewall, it integrates seamlessly with all vulnerability scanners and more.
Provide adequate controls that work with your security policies.
Continue to assess and review all controls to ensure 100% protection at all times.
Track all changes and any impact these changes may or may not have.
Maintain tight security controls to ensure full compliance with policies.
Look for collaboration and influence from peers and leadership teams, using a common language with shared objectives.
Integrate your vulnerability risk management processes with internal tools and processes, so remediation efforts can seamlessly flow through all existing networks, finding and fixing vulnerabilities instantly.
The perfect solution
To provide you with the best visibility, security, and flexibility, look for a firewall solution that can offer you:
Real-time monitoring and security analysis
Policy search options
Traffic flow analysis (understand network behaviour and firewall policies)
Modelling and testing (impact of potential changes)
Customisable reporting with flexibility based on context
Collection of live vulnerability data from all identified endpoints.
Dynamic dashboards that showcase behaviour trends and allow you to track the progress of security programmes easily.
And so much more.
The focus is on making networks more secure at the moment, accessing actionable intelligence through continuous and historical data.
Continuous monitoring analyses millions of vulnerabilities in seconds, so you can proactively secure your networks and make the best and informed decision for your security requirements.
Today, as working from home becomes more of the norm, it has become even more challenging for security teams to manage and control their networks, let alone defend them from attacks.
We need to understand risk at every level, understand the complete IT landscape and business environment, and have a clear picture of overall risk from existing to new assets joining the network.
Firewalls and security processes and policies should be reviewed regularly to ensure that they still provide the level of security required and that they meet the business needs.
To find the right firewall for you and your business network, call our team today on 0330 1340 230 or email enquiries@sonicwall-sales.com.